Hourtin
In the heart of the Dunes and Marais de Hourtin Nature Reserve, the oak trail is a haven of peace. After the Lagune de Contaut, follow this circuit for 3km to discover the ancient dunes and the magnificent century-old oaks that adorn this forest. At the end of the route, dare to climb the dune to see the remarkable view of the lake and the marshes.
Your itinerary
1
Leaving the car park
The starting point is located between Hourtin Plage and Hourtin Ville at a place called Contaut. After having crossed the hamlet, at the crow's feet park in the car park near the chapel of Contaut and take the blue markings on the duckboards.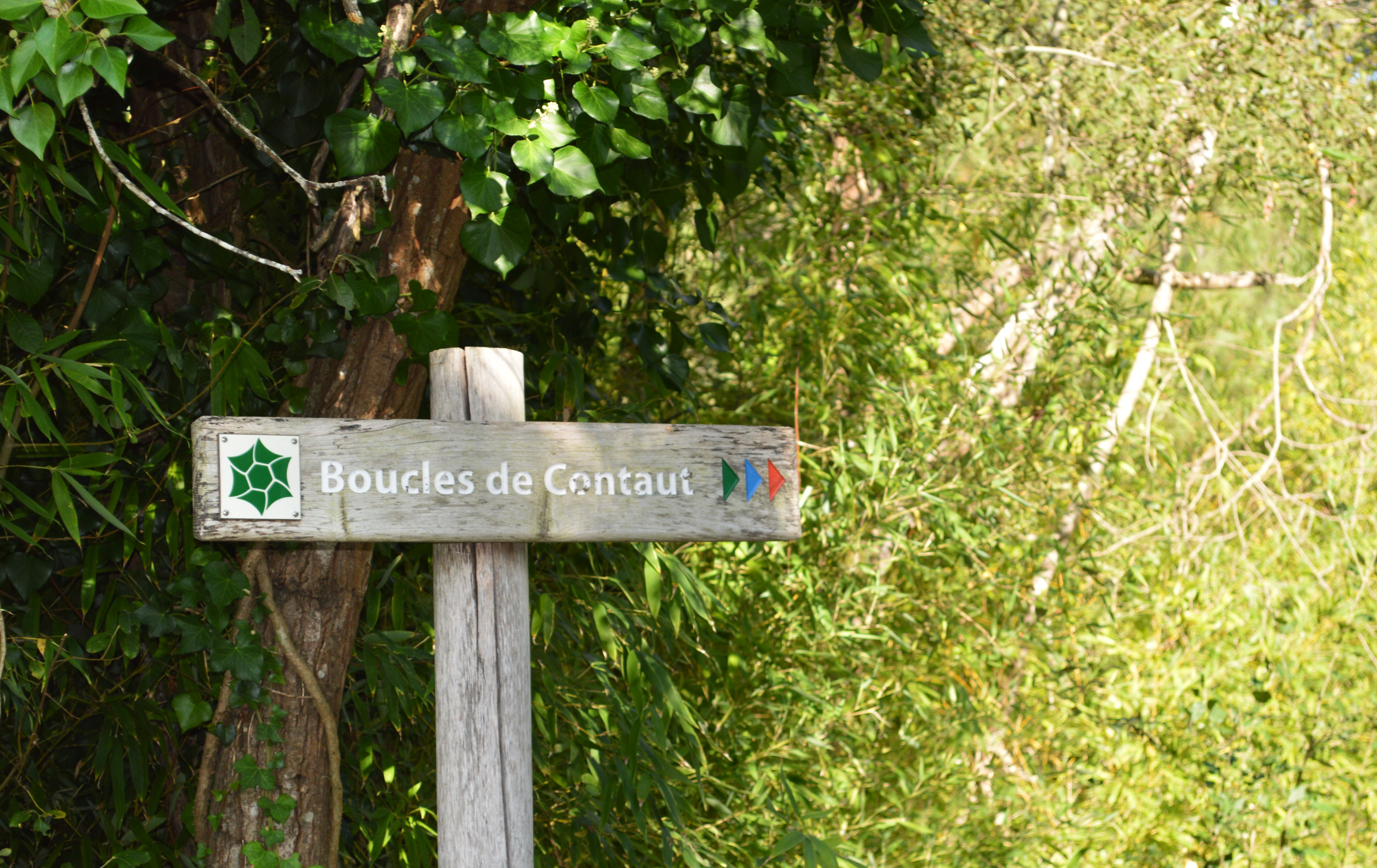 2
Discovery stations
Take a tour of the Lagune de Contaut and discover the explanatory stations on this environment. Awaken your senses to hear bird species, see otter footprints, observe the heron, or even imitate the drumming of the woodpecker.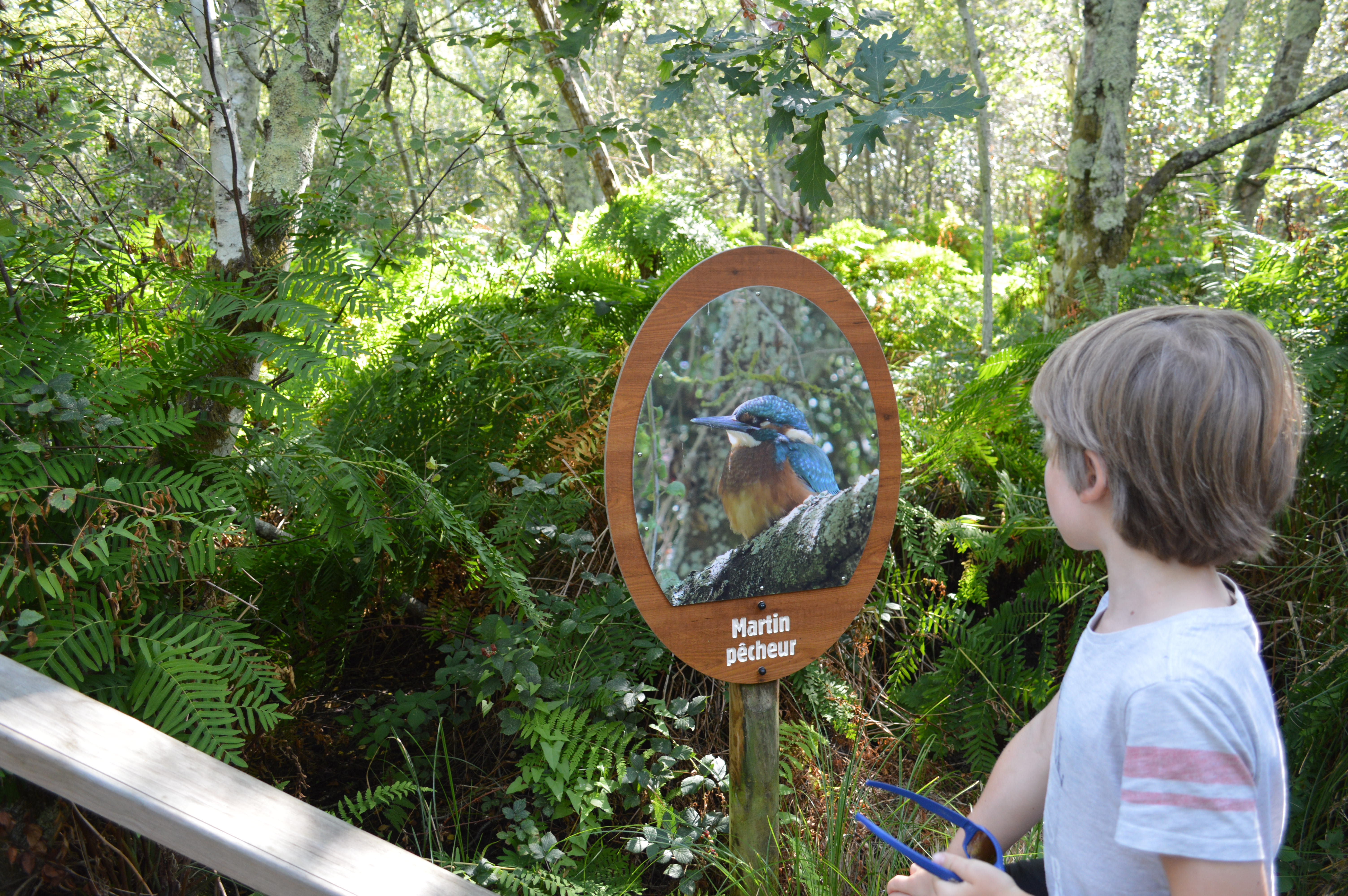 3
The observatory
Arrive at the observatory, you can use the binoculars to observe the bird species then follow the blue markings to the cycle path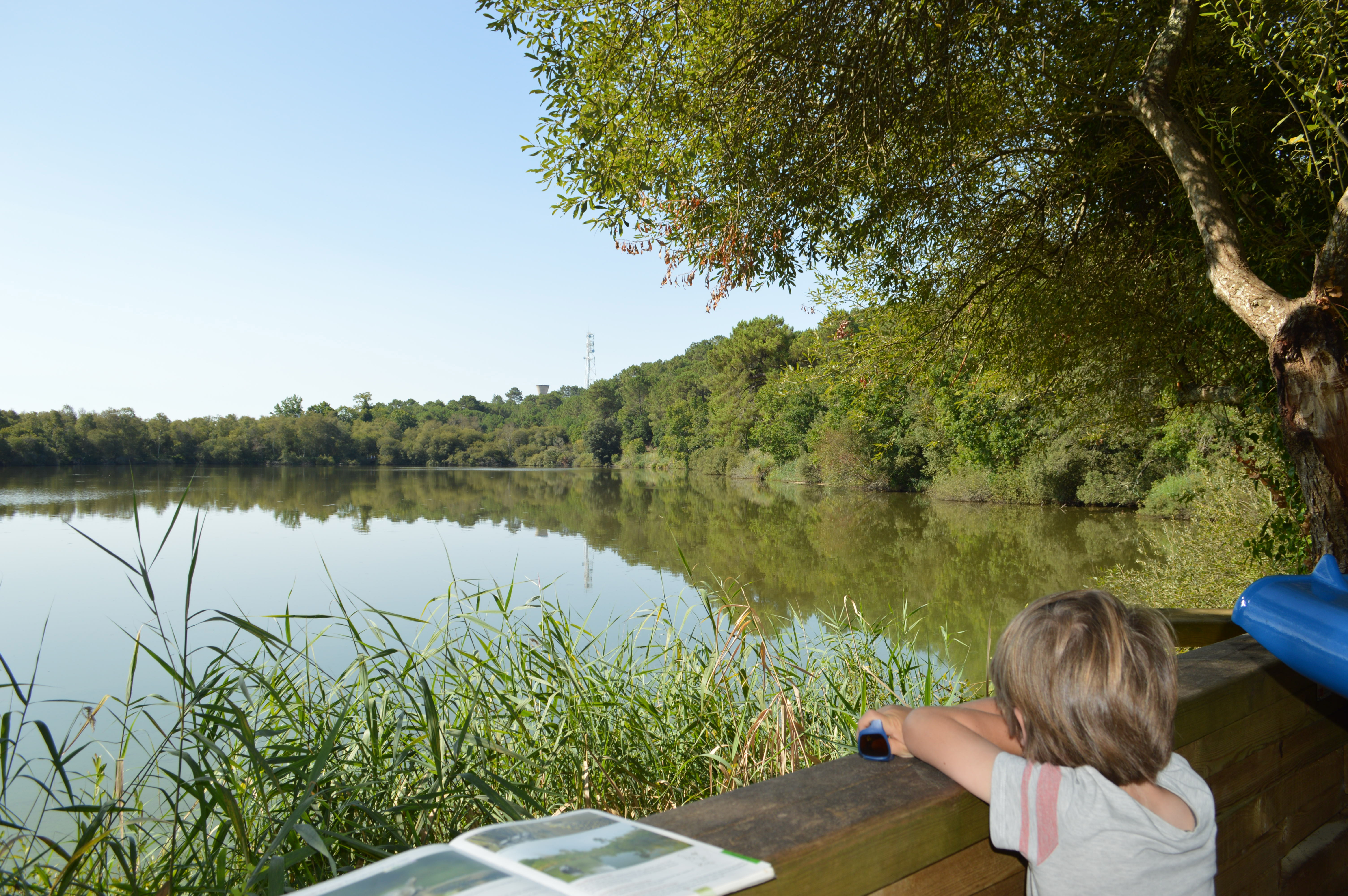 4
Cycle path
Follow the cycle path to the entrance on the right of the oak path.
5
century-old oaks
Follow the path and observe all around you the remarkable century-old oak trees that adorn this forest.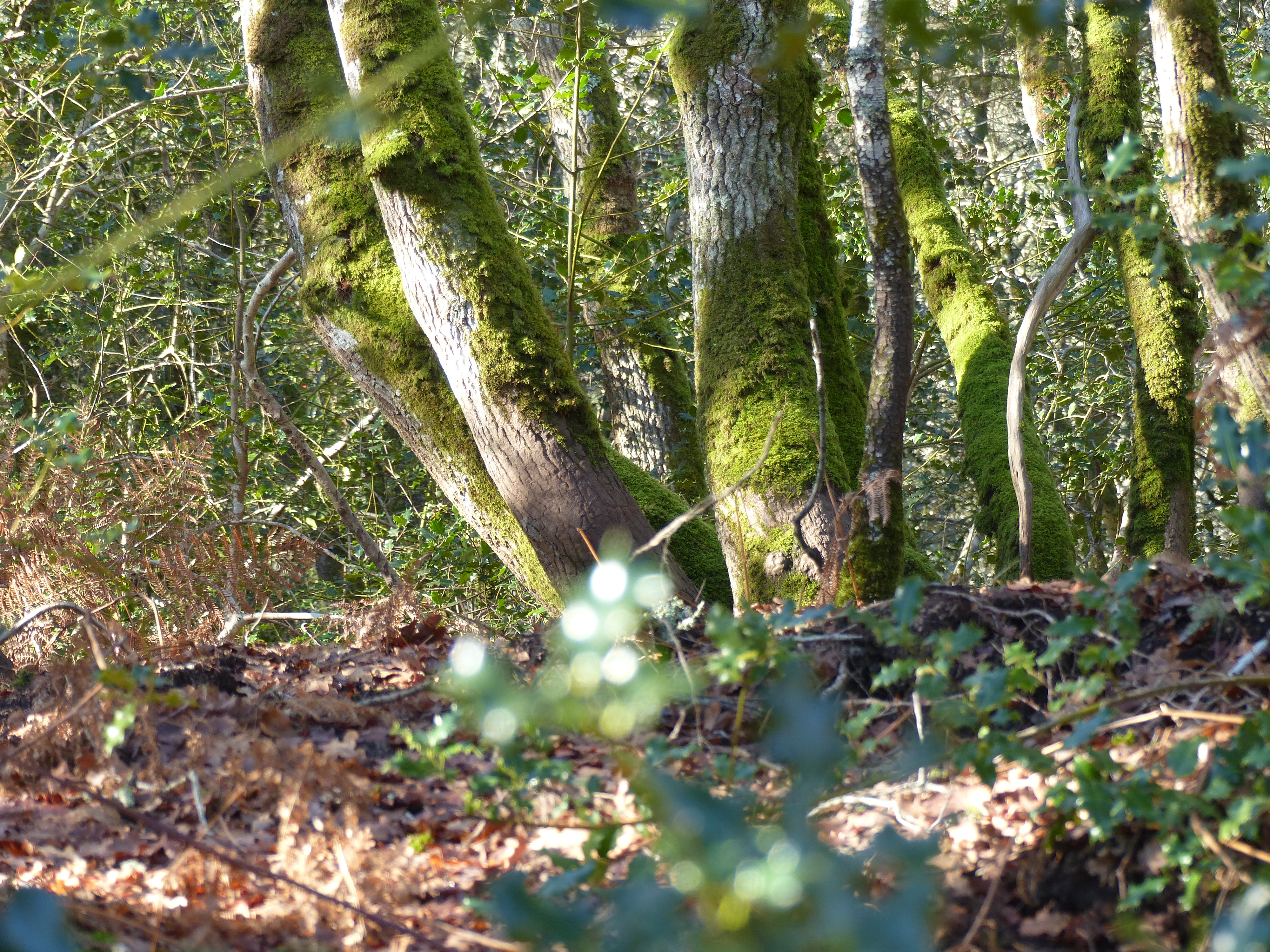 6
the source of the Pelous
Continue this path and keep your eyes open! Below the dune, you can see some remains of the old source of the Pelous materialized by a small brick building. Indeed, it is said that in 1908 mineral water was marketed natural "The Sovereign", from the sources of the Pelous. The water is said to be sulphurous and ferruginous, with therapeutic properties. But the commercialization was only short-lived. It is also called the source of Petit Mont.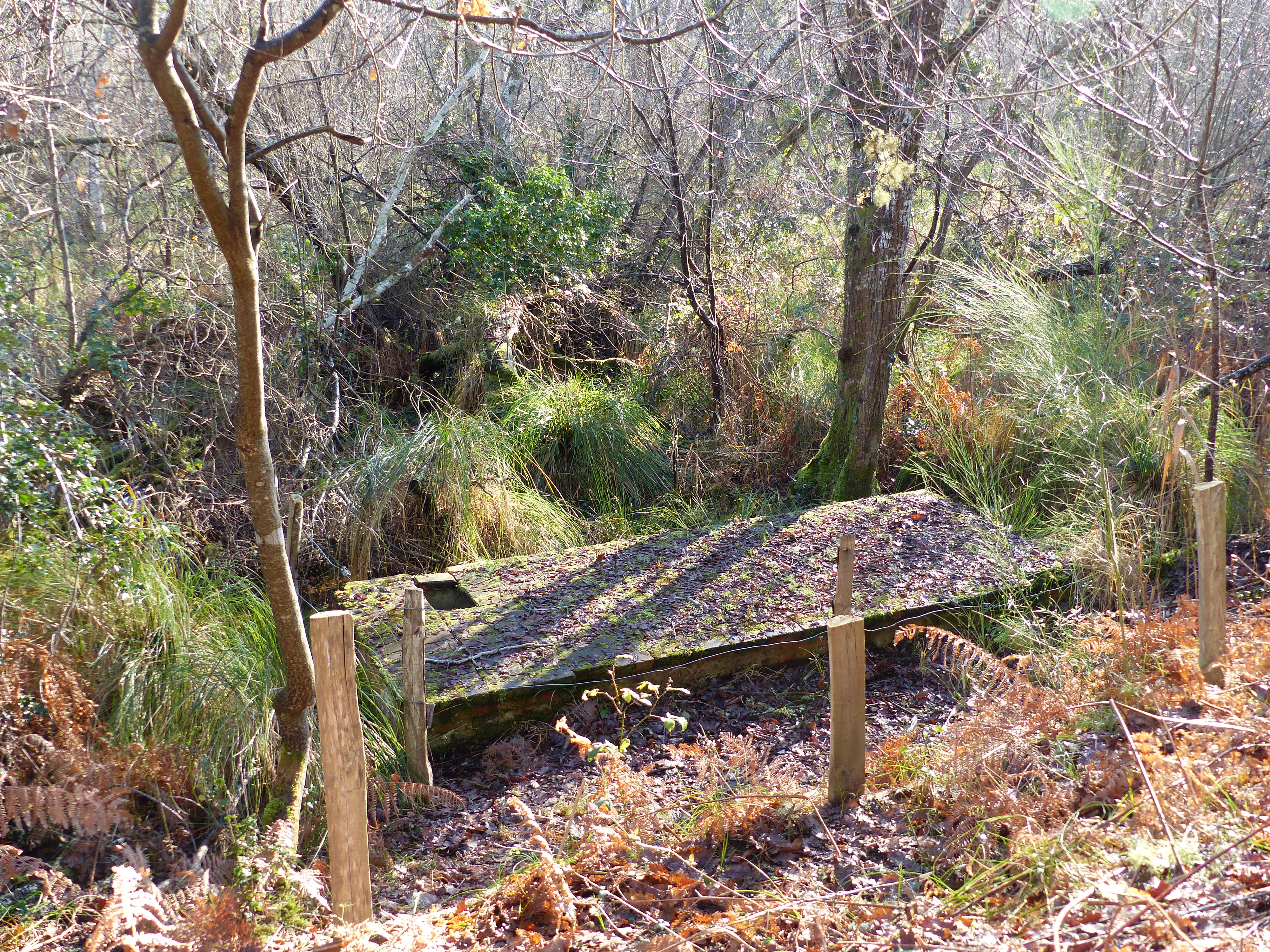 7
Returns
Finish your loop to the cycle path then turn right to make the second loop on the dune cord.
8
Point of view
At the crossroads you must cross the road (caution) and join the path to continue. This end of the course in the dunes but shaded, will bring you to the top of the dune where a point of view on the forest, marshes and the lake of Hourtin are offered to you at the orientation table.