CARCANS-MAUBUISSON
Follow the lake trail, the ideal family outing in Carcans-Maubuisson in the heart of the forest with breathtaking views.
Exotic, playful and fun, discover this walk around the largest freshwater lake in France.

What do we love?!
Go to the Tourist Office, a topoguide is waiting for you!
*
With its application "Rando Forêt littorale", this connected trail offers artistic works made from natural materials (Land'Art).
Your itinerary
1
The start
Starting from the Carcans-Maubuisson Tourist Office, cross the Place du Pôle to the beach then turn left.
2
Beginning of the trail
The trail begins at the bottom of the stairs, located opposite the aid station. Climb the steps and follow the path overlooking the lake. Arrived at the intersection, continue straight.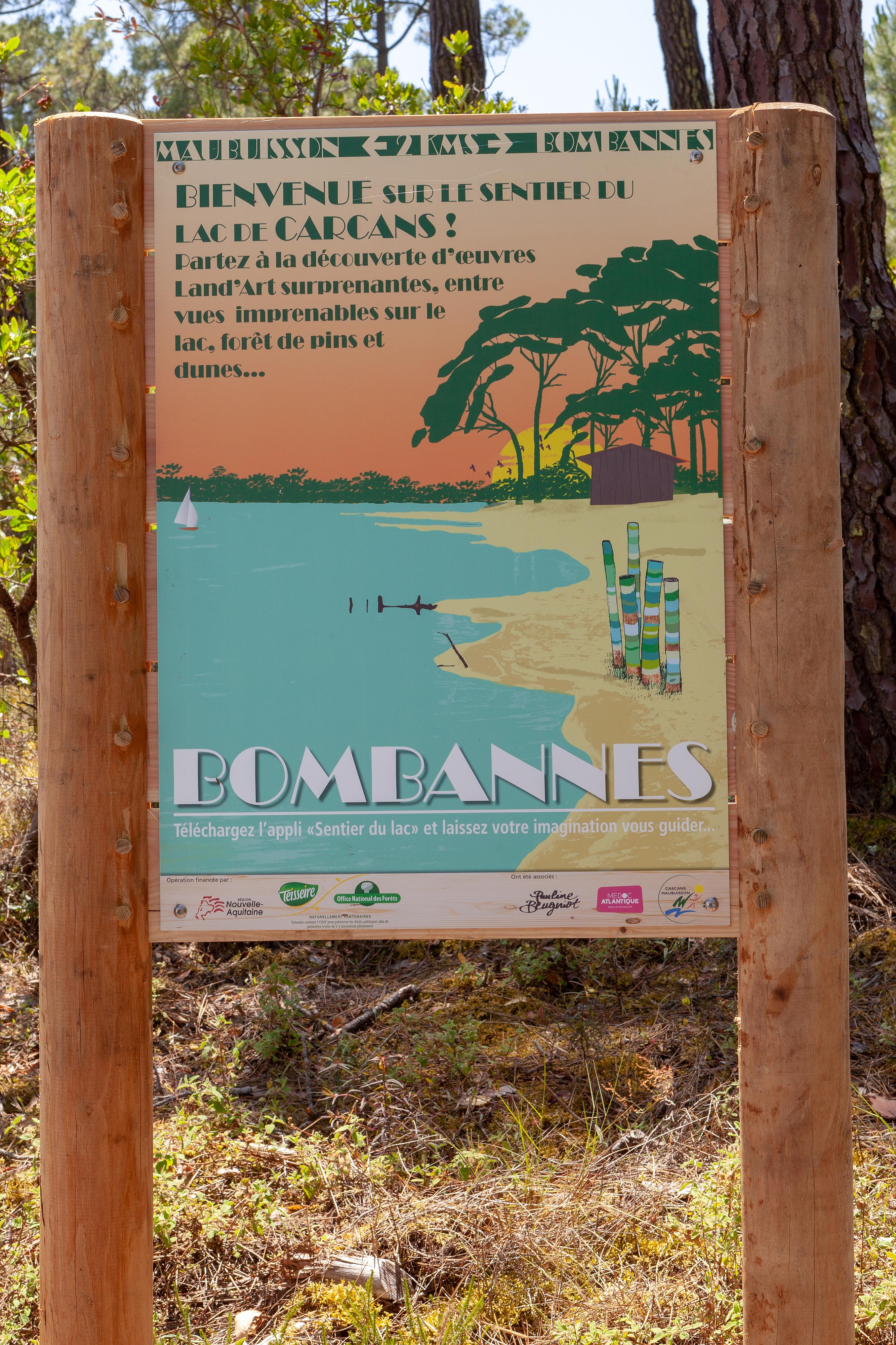 3
Land'art works
Notice along your route the Land'art works in interaction with nature and explanatory panels on the history of the coast, the forest, the water, the fauna and the dune decorate your route. Benches are also available for taking breaks and contemplating the surrounding nature.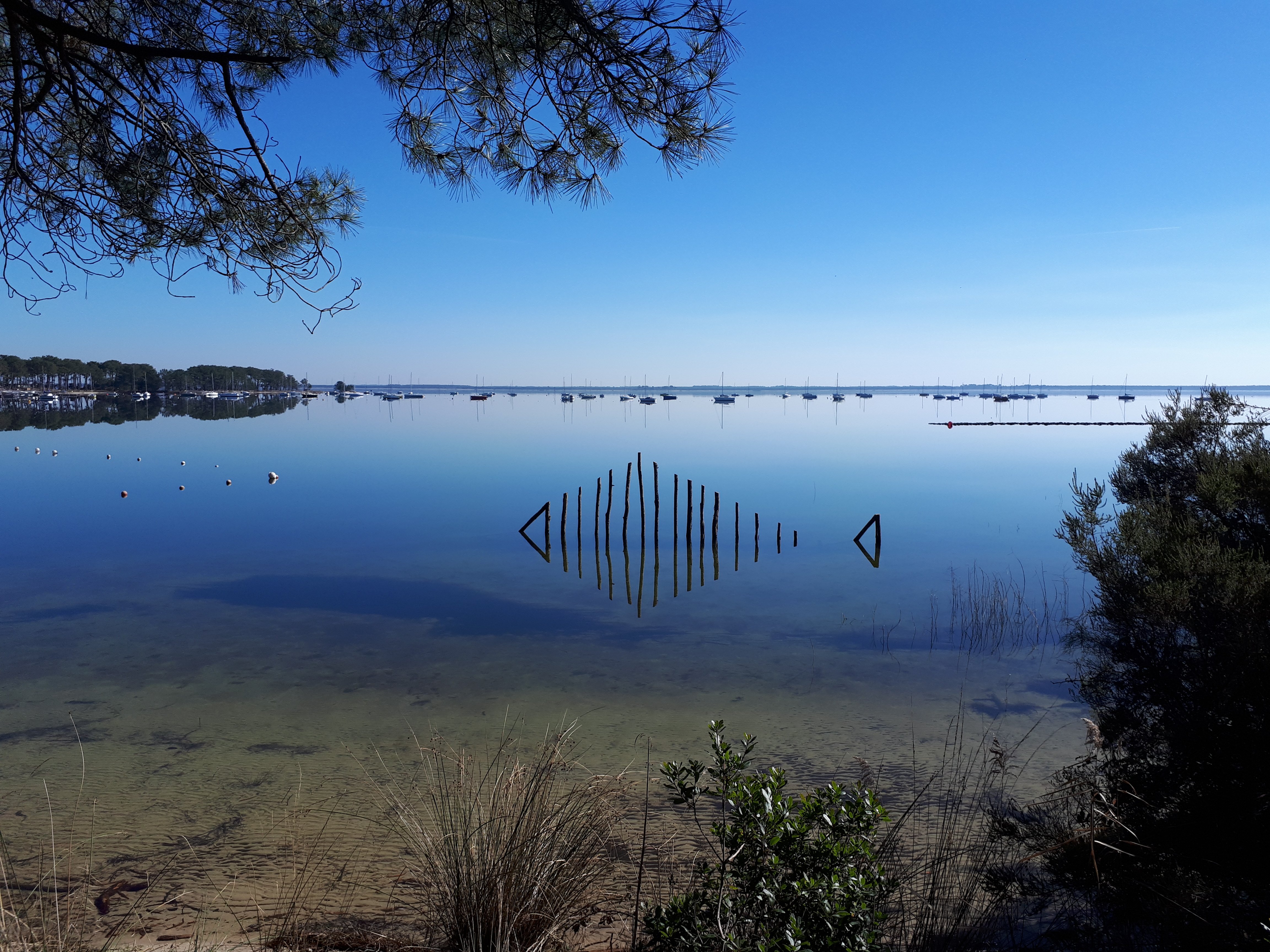 4
Bombannes
The path descends and you arrive at the Domaine de Bombannes. Join the cycle path and go left, following the sign representing a hiker and a red arrow. Continue along the edge of the cycle path -- until you return to the Carcans-Maubuisson Tourist Office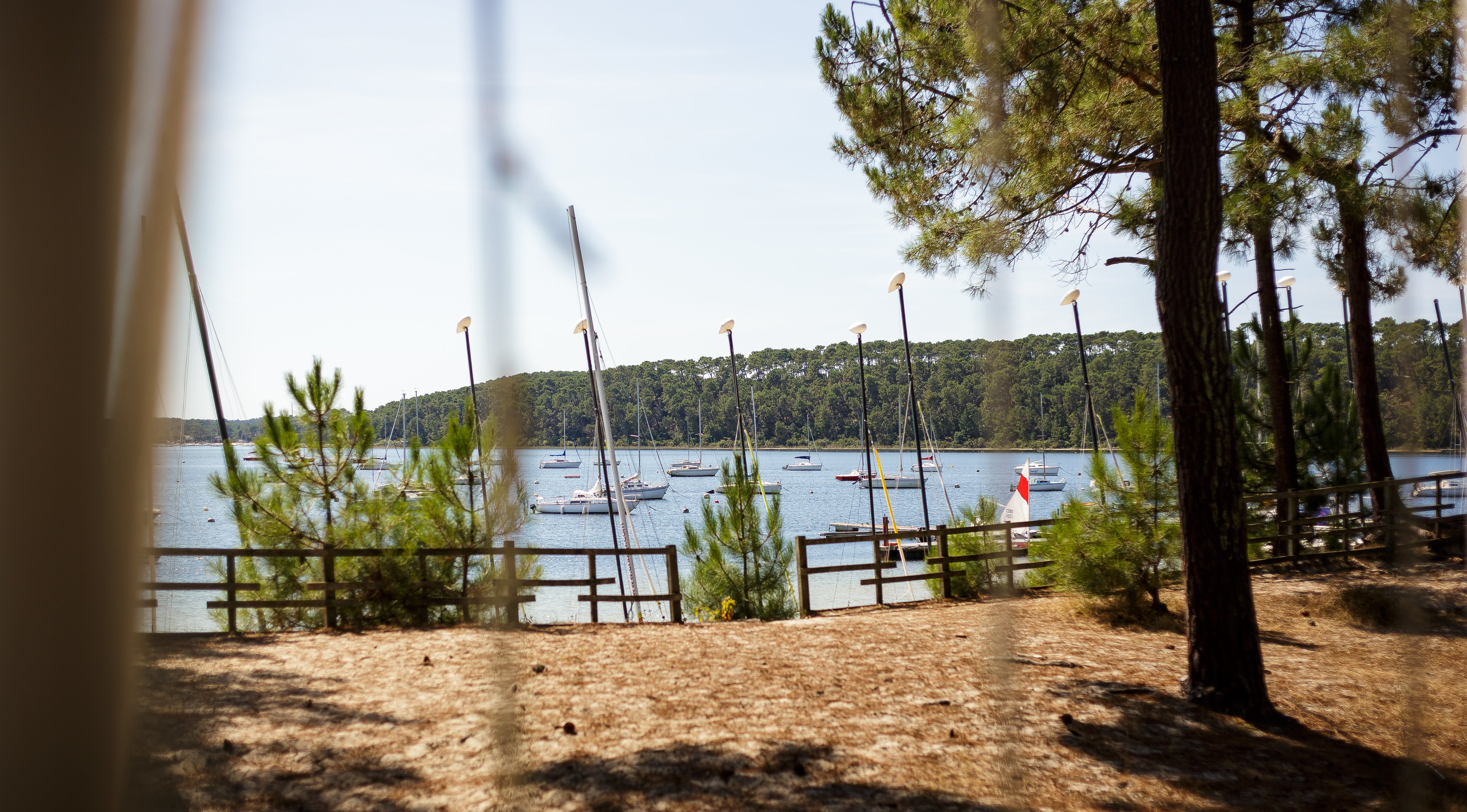 Points of interest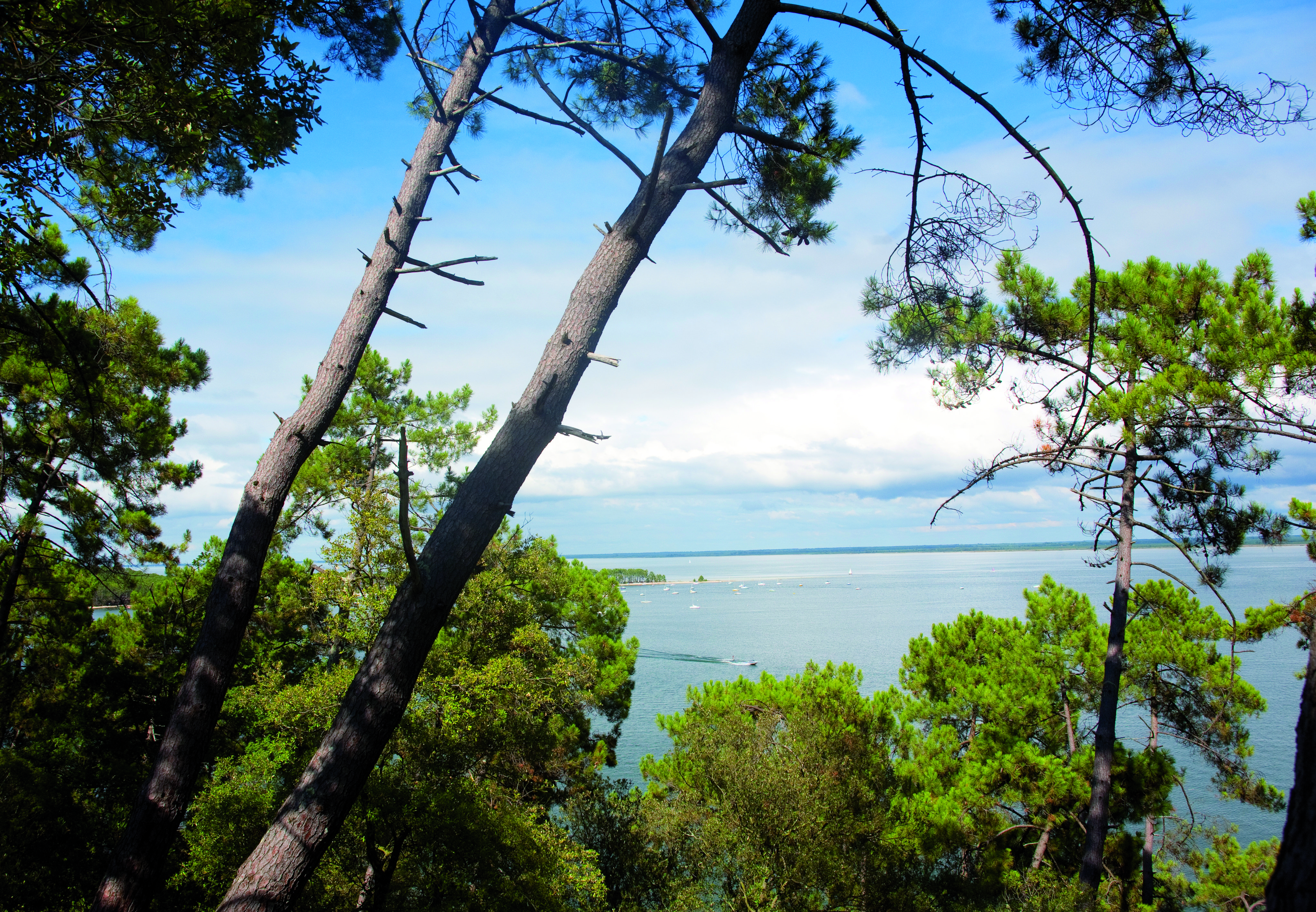 Lake Viewpoint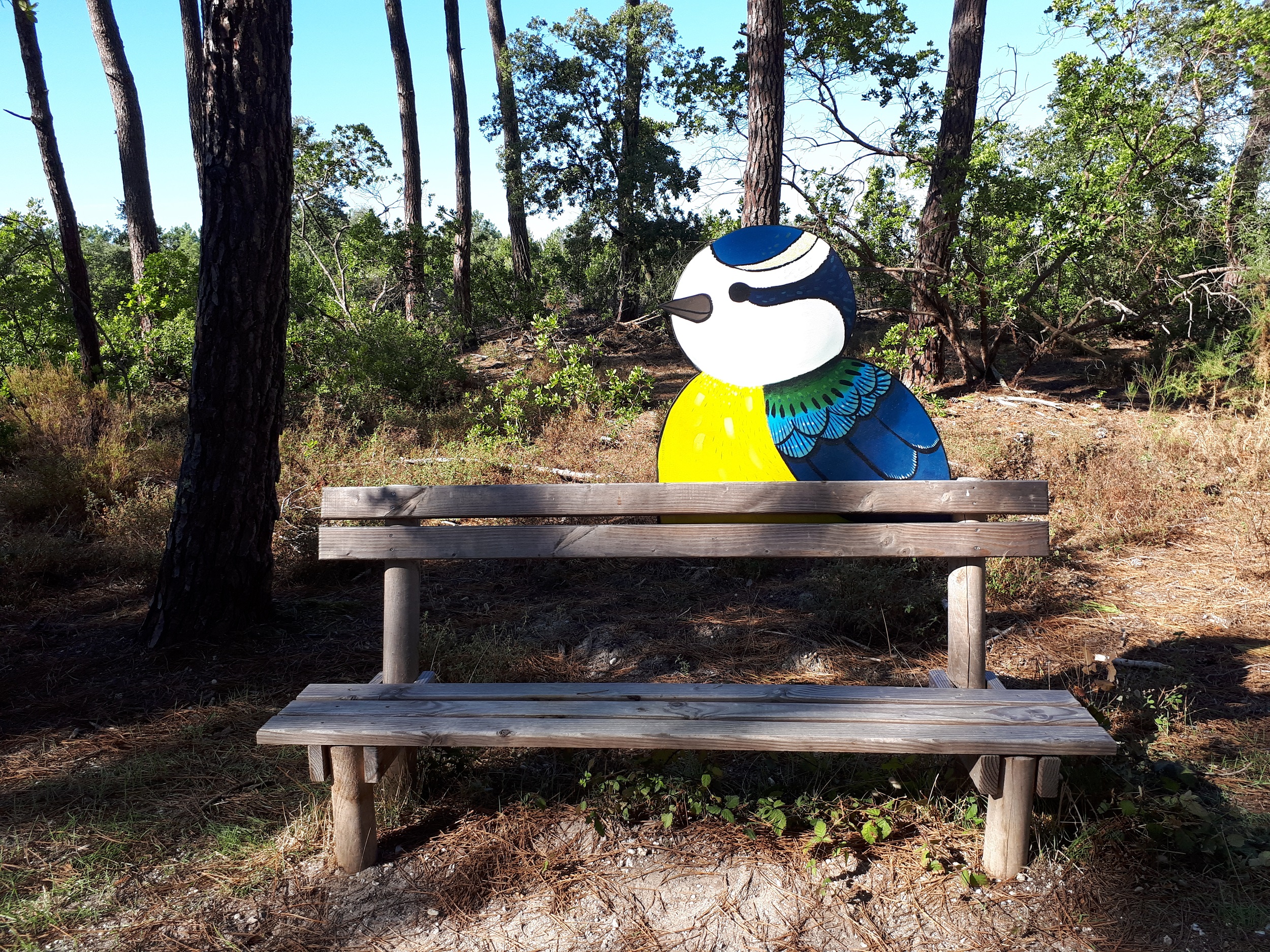 Fauna and Flora of the trail