VENSAC
It is in the town of Vensac that you can escape on this small path.
Cross the meadow and the oak grove and discover the Gua marsh at the foot of the hundred-year-old oak tree.
This sensitive natural space is an important environment for the fauna that crosses it but also for the migratory birds and other small animals that inhabit it.
Follow the markings, the explanatory terminals and let yourself be immersed in this environment which was once used by the inhabitants.
Your itinerary
1
Checkout
From the car park, take note of the explanatory panel of this environment then take the path.
2
Explanatory terminals
You arrive at the first explanatory terminal on the Jay of the oaks, discover the particularity and the importance of this bird of forest. By continuing you will find other information on the meadow or on the Epeire fasciée, this strange yellow spider and black, often upside down in its web.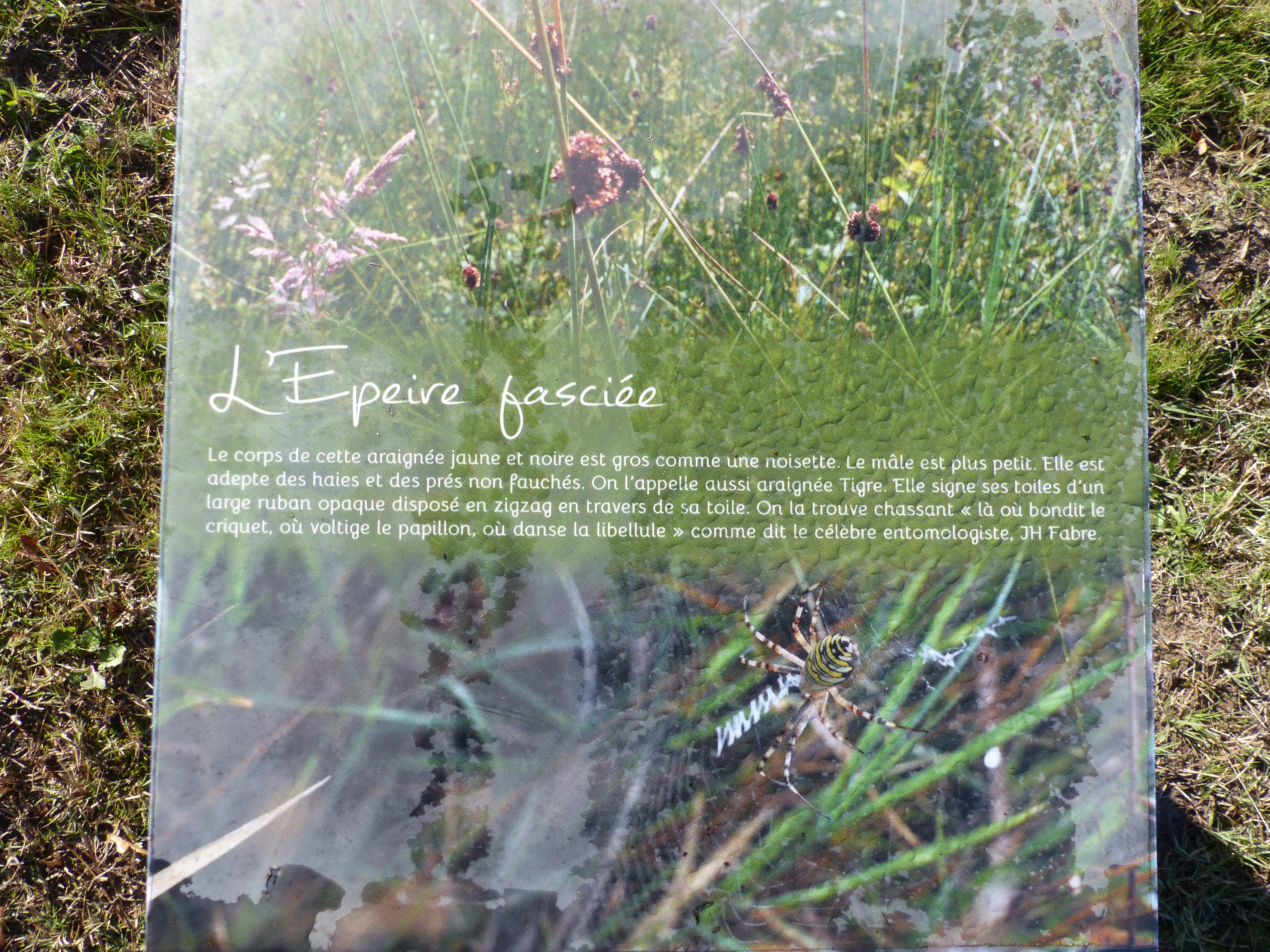 3
Indication
At the end of the trail, the arrows indicate the right direction to start the loop.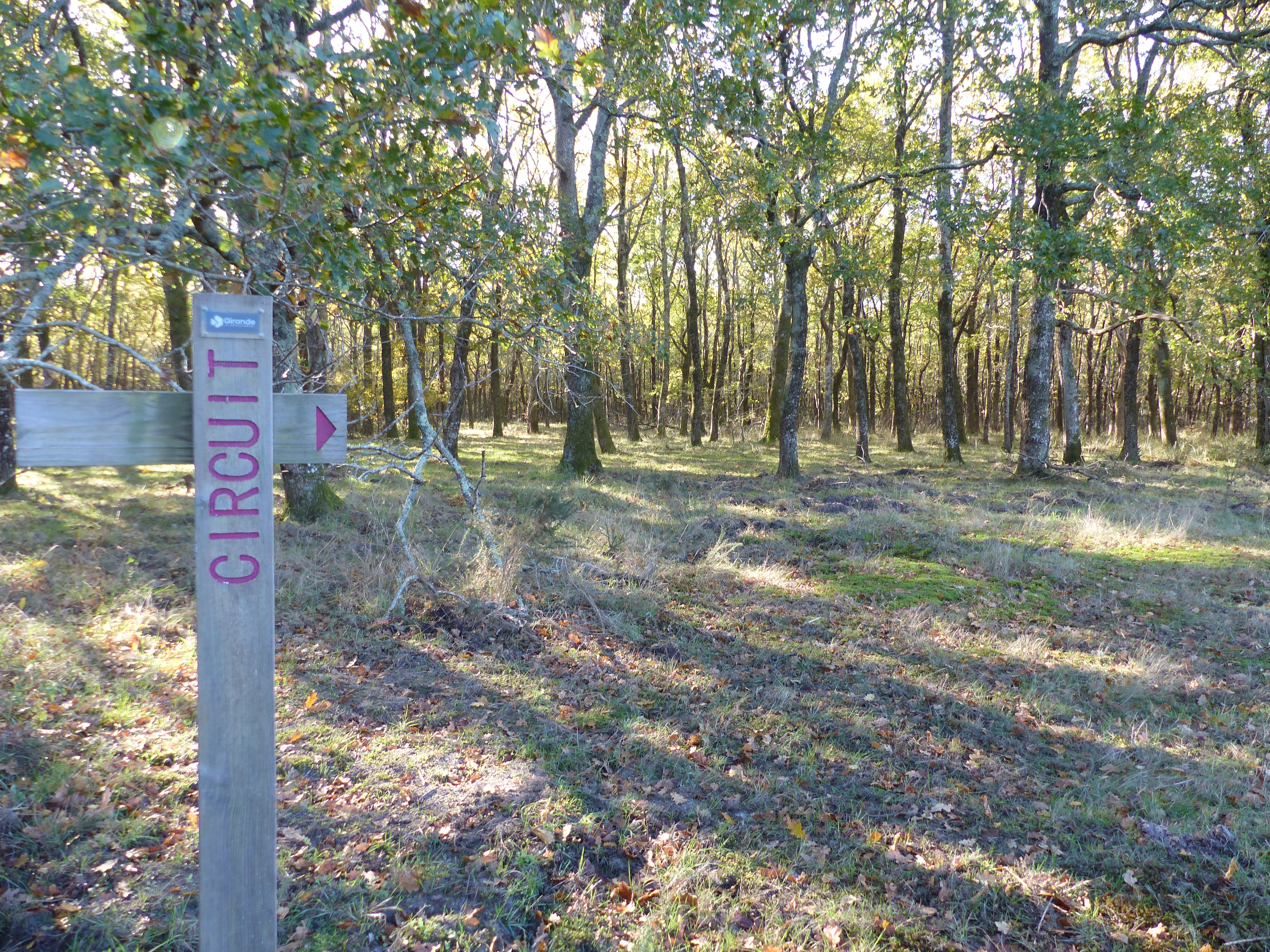 4
La Prairie
Continue along the meadow (4), then enter the oak grove.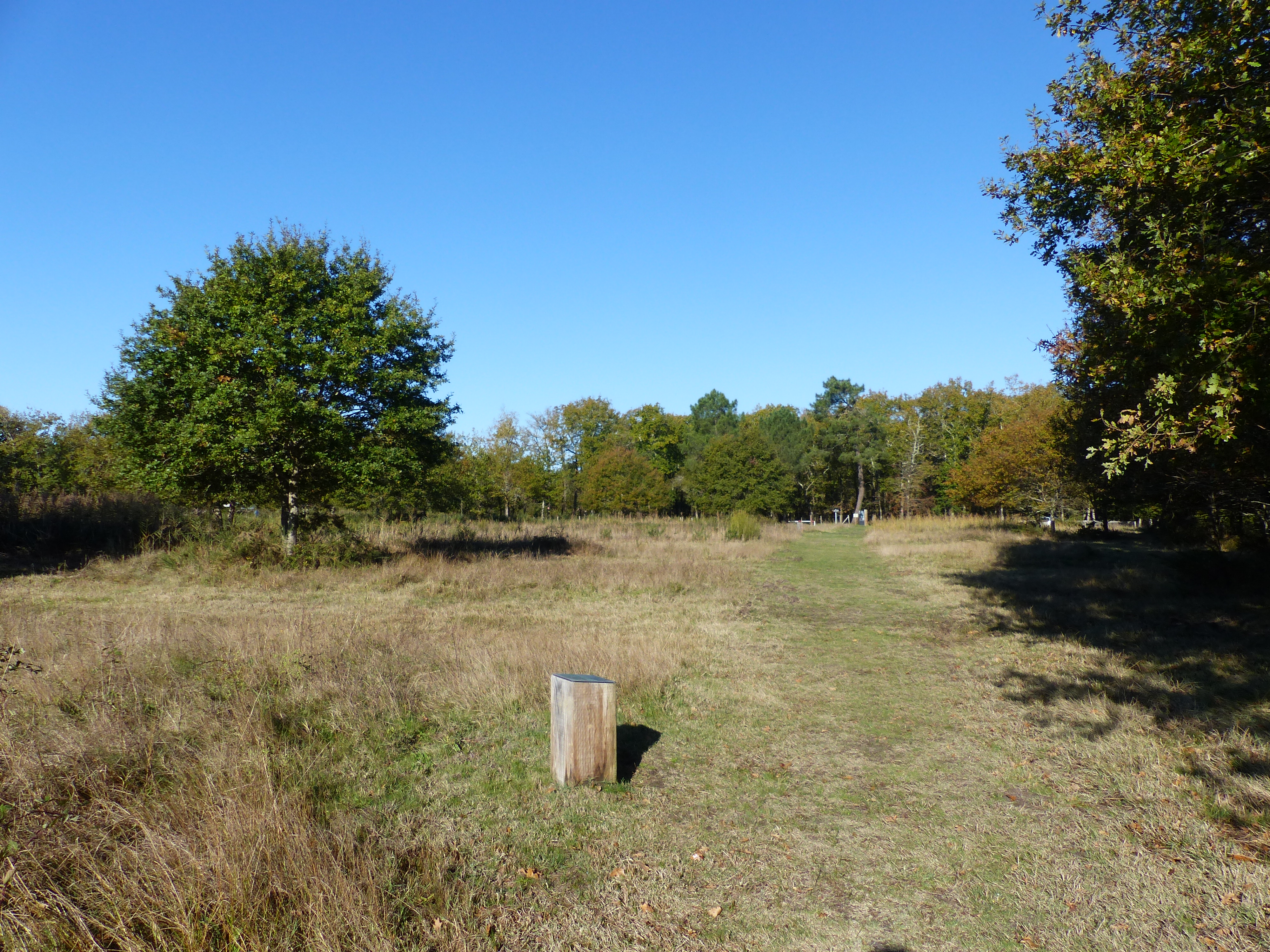 5
Fauna
Discover thanks to the explanations the different species of butterflies that live and reproduce in these spaces, or even the behavior of the deer.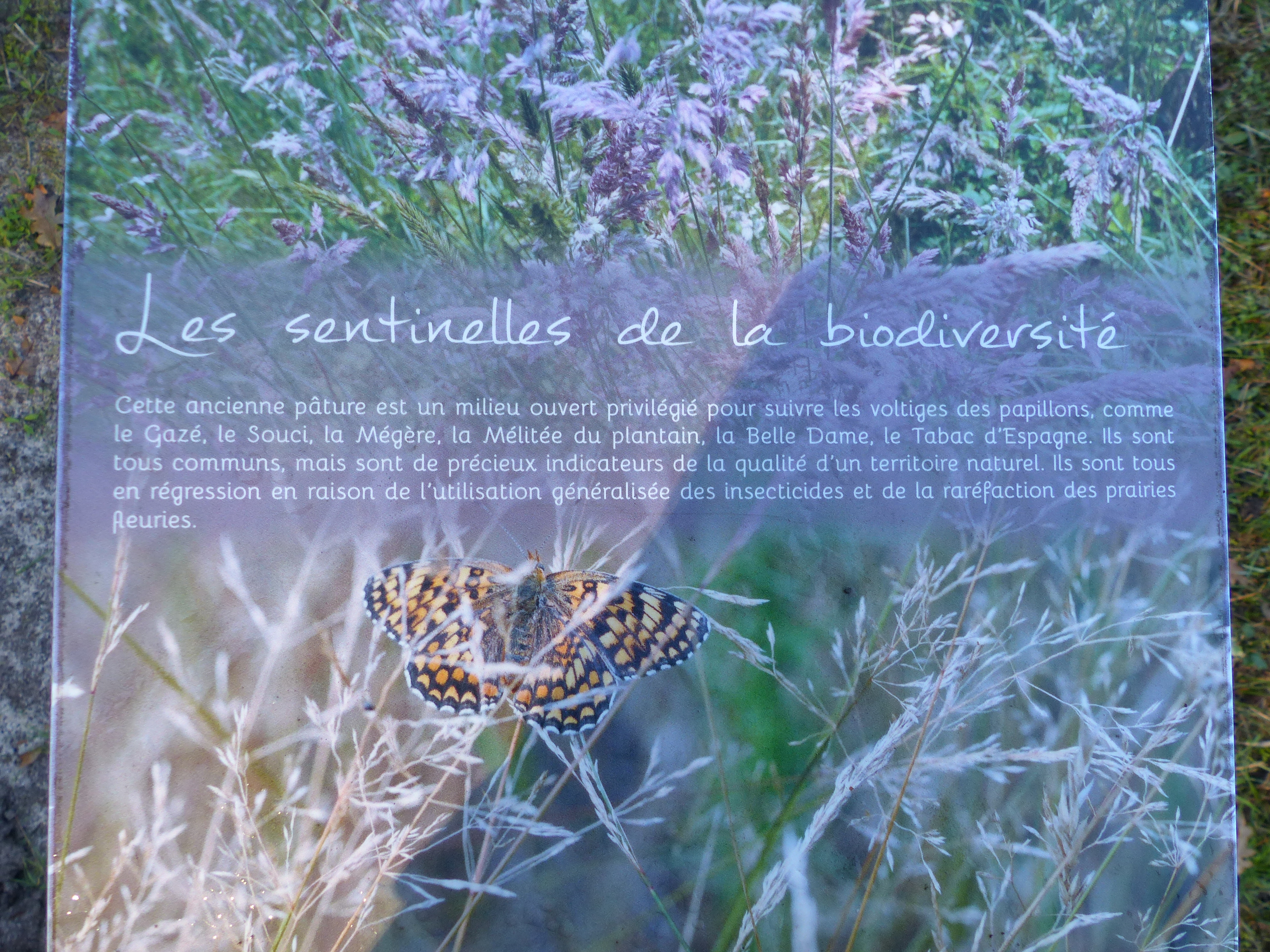 6
Oak
Then you arrive at the remarkable bench facing the marsh. At the foot of this hundred-year-old oak tree, this place was a friendly place where the inhabitants gathered for a Sunday picnic…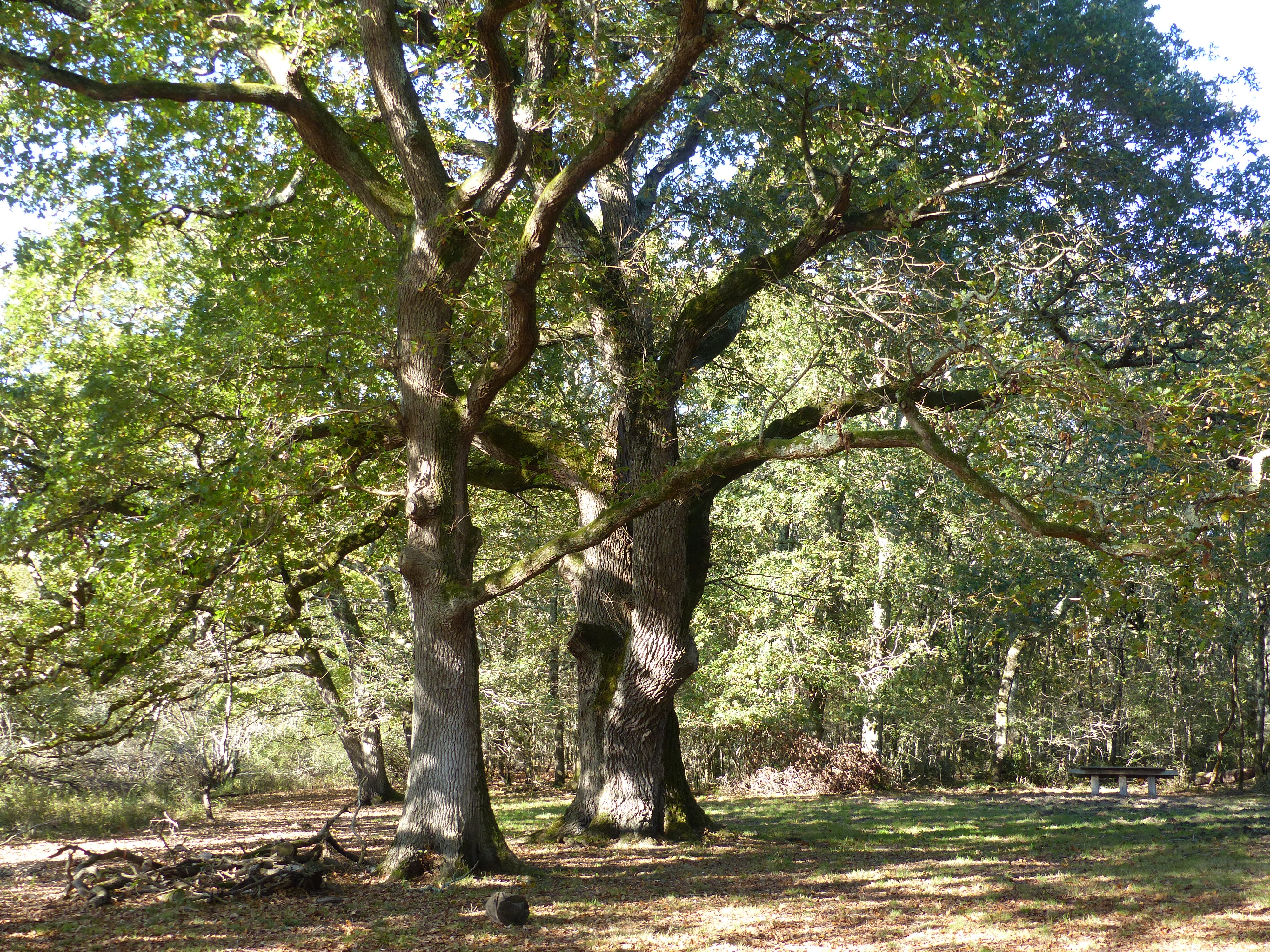 7
Gua Swamp
After this break, continue the path and observe on your right the marsh of Gua, place of passage of the raptor "the buzzard of the reeds".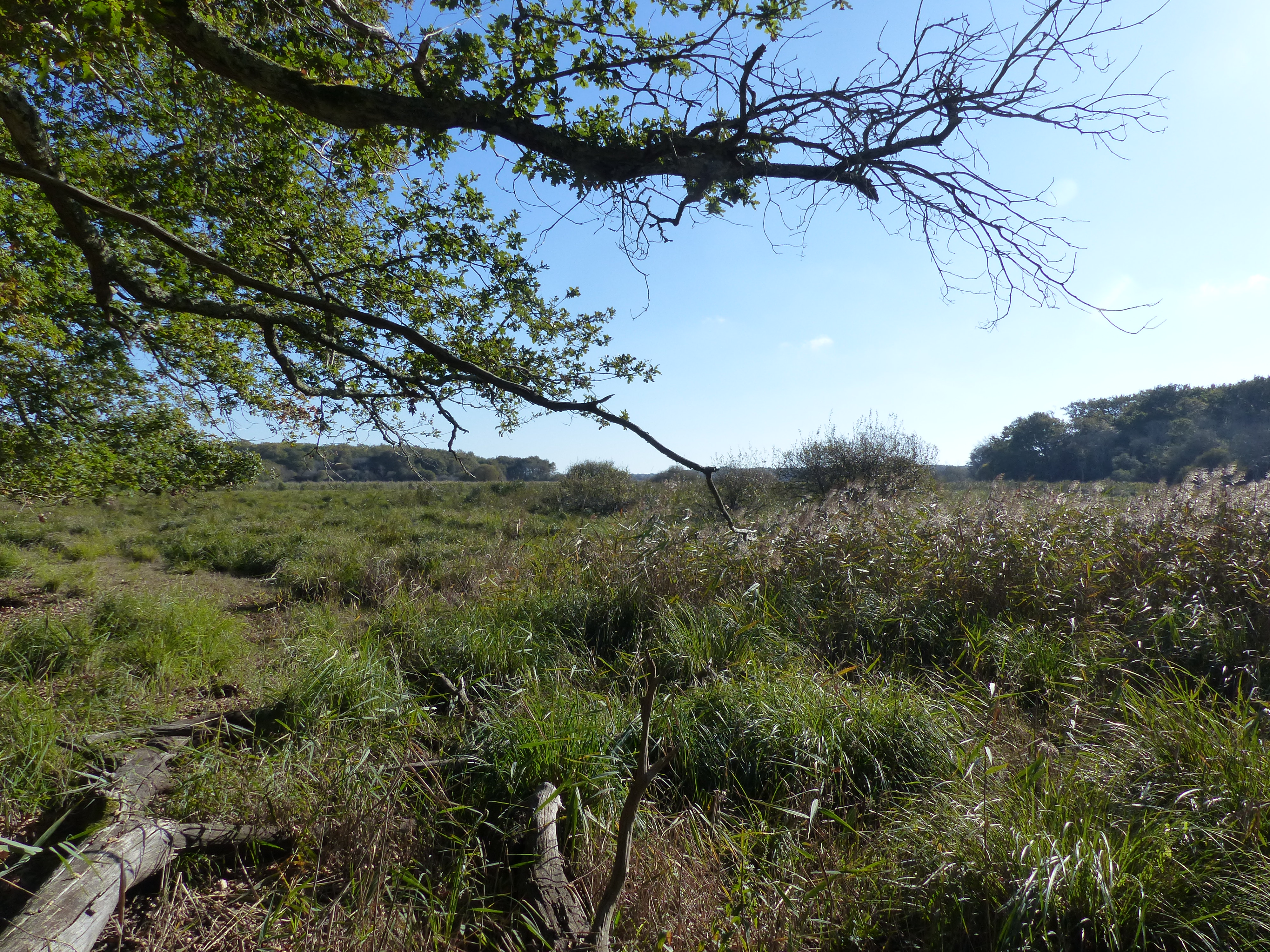 8
Defiles
Finish the loop by this space where the boar pit is clearly visible then you will easily catch up, the beginning of the circuit.