Lacanau city
The Managed Biological Reserve of Vire Vieille, Vignotte and Batejin covers 215 hectares on the east bank of the Lacanau lake. In particular, there is a swampy forest with its gently sloping dunes. The reserve sector is divided into five plots. "Islets" which belong to the State (ONF and Conservatoire du littoral) and to the General Council of the Gironde. In this area of ​​large marshes, the primary objective is to preserve species and habitats considered remarkable and fragile. A space where specialists can also study this environment in peace. In order to communicate and make a small part of the area accessible to the general public, a pedestrian and educational path has been set up: The Berle trail. If this sector has been classified as a biological reserve, "it is because it is part of a humid back-dune system unique in Europe".
Your itinerary
1
The start
Starting point, rue du Bourg-Sud, near the "Le Bois de Sémignan" retirement home, in Lacanau Ville, the car park faces a sign. Follow the direction indicated, taking the cycle path. You cross a first bridge.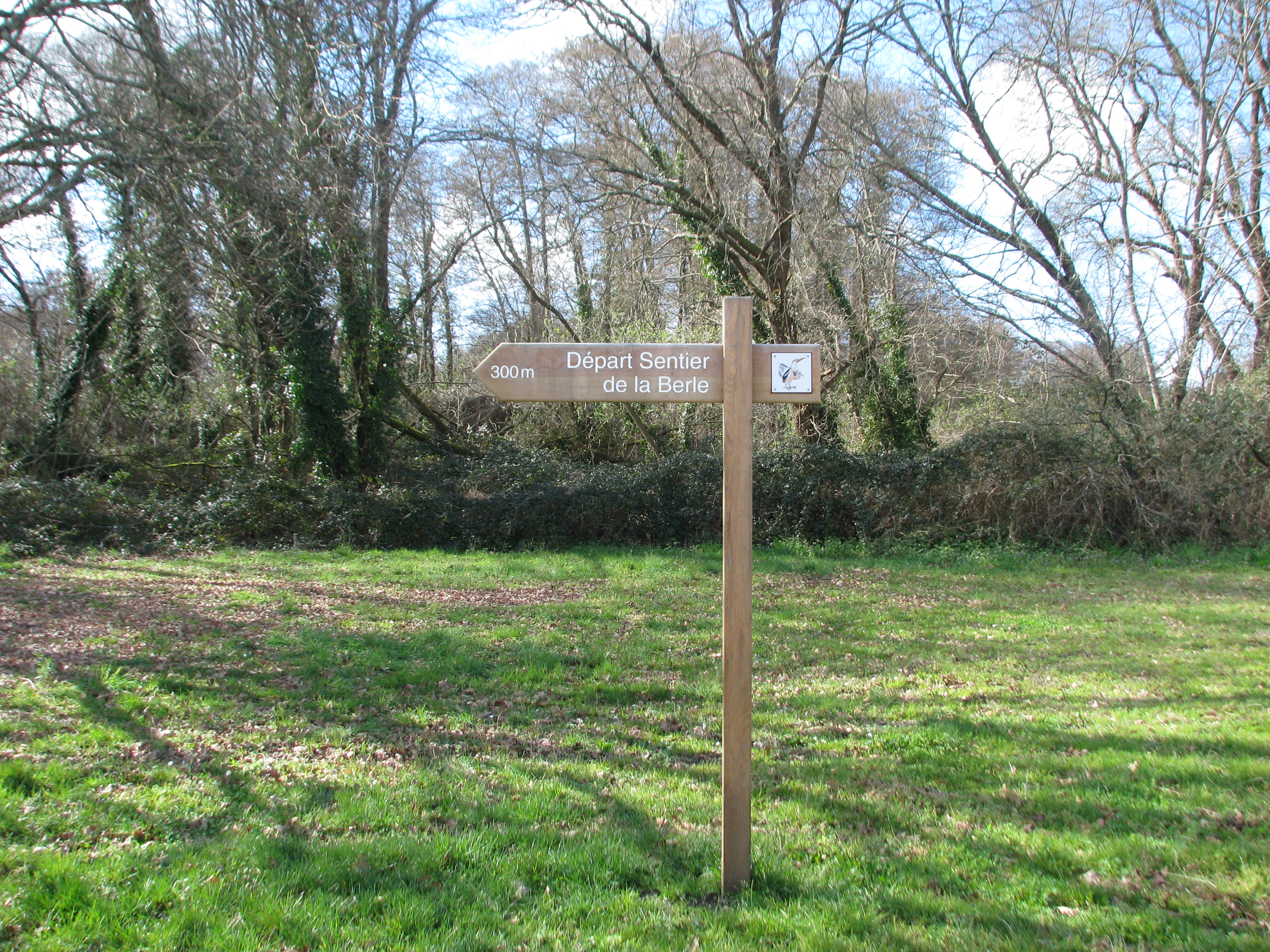 2
Step 2
After 300m, you come to a second bridge. An explanatory panel indicates the start of the trail, on the right.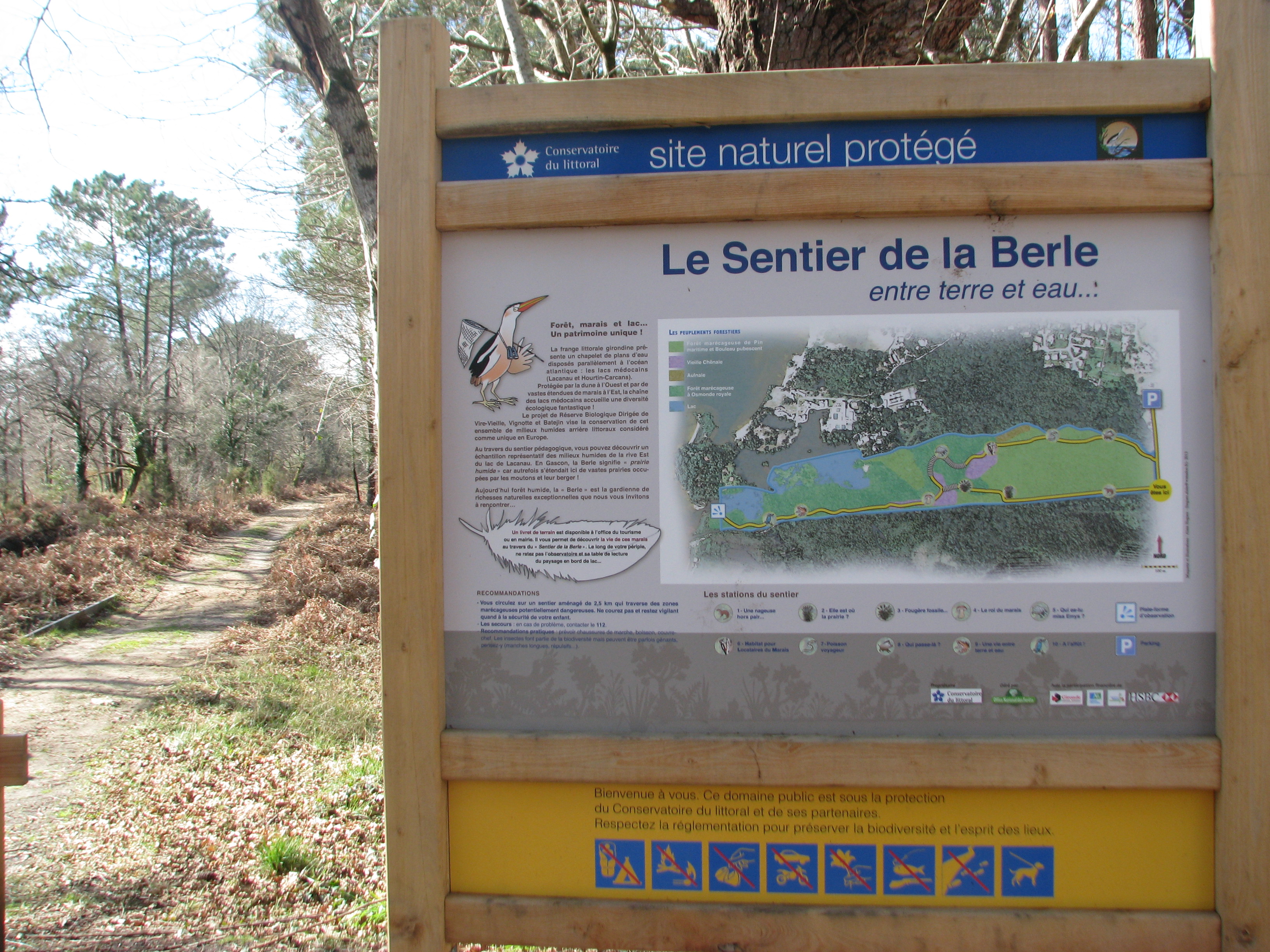 3
Step 3
Follow this path 1m50 wide, along the crest of "La Berle". Jobs, oaks and pines make up the forest on your right. Discover, on the left of the path, a first terminal bearing a pictogram representing an otter.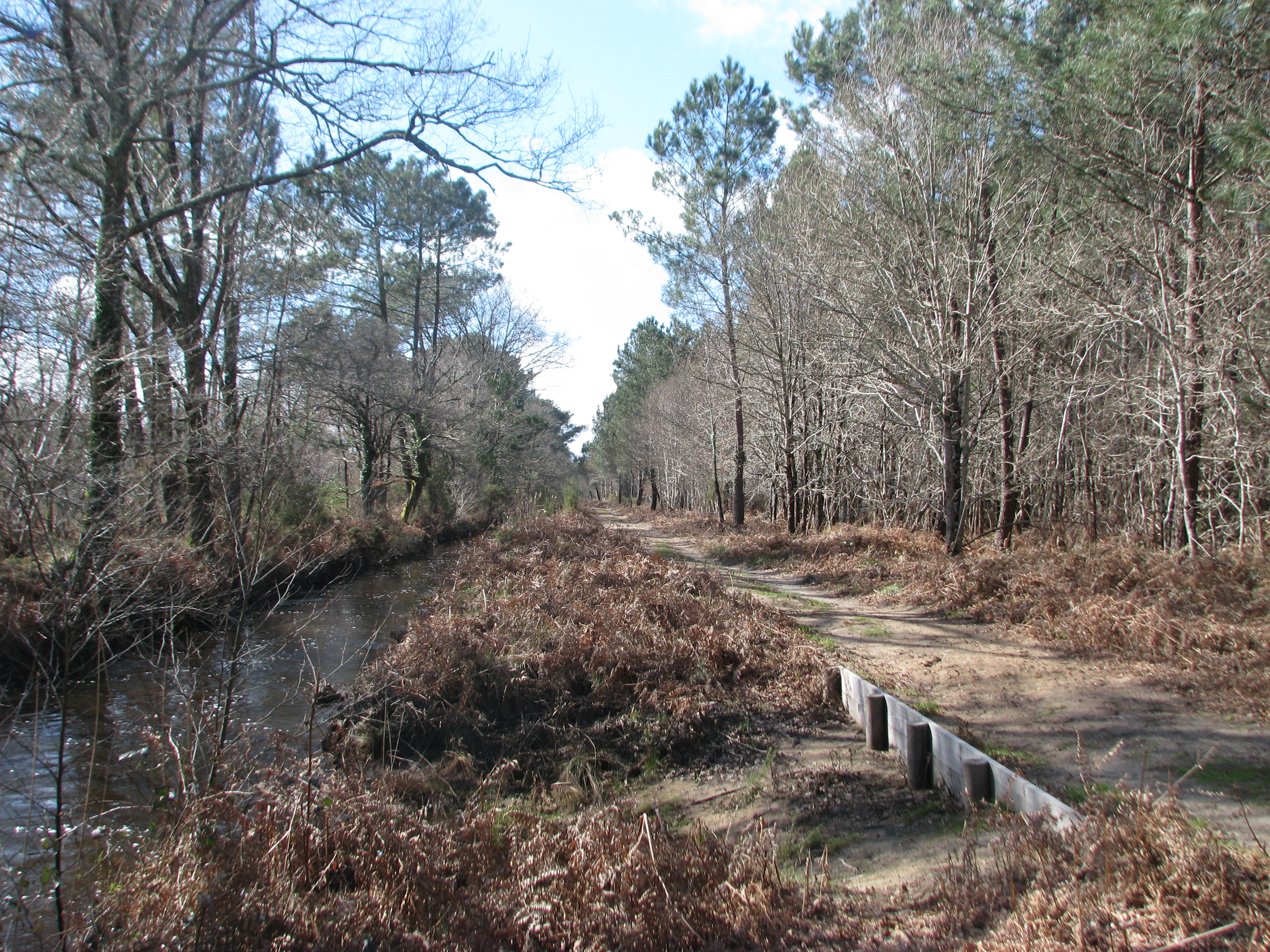 4
Step 4
Cross a bridge and the path turns right, sinking into the forest. Pass one then two wooden decking. At the end of the path, a sign suggests that you turn left towards the observatory at 700m.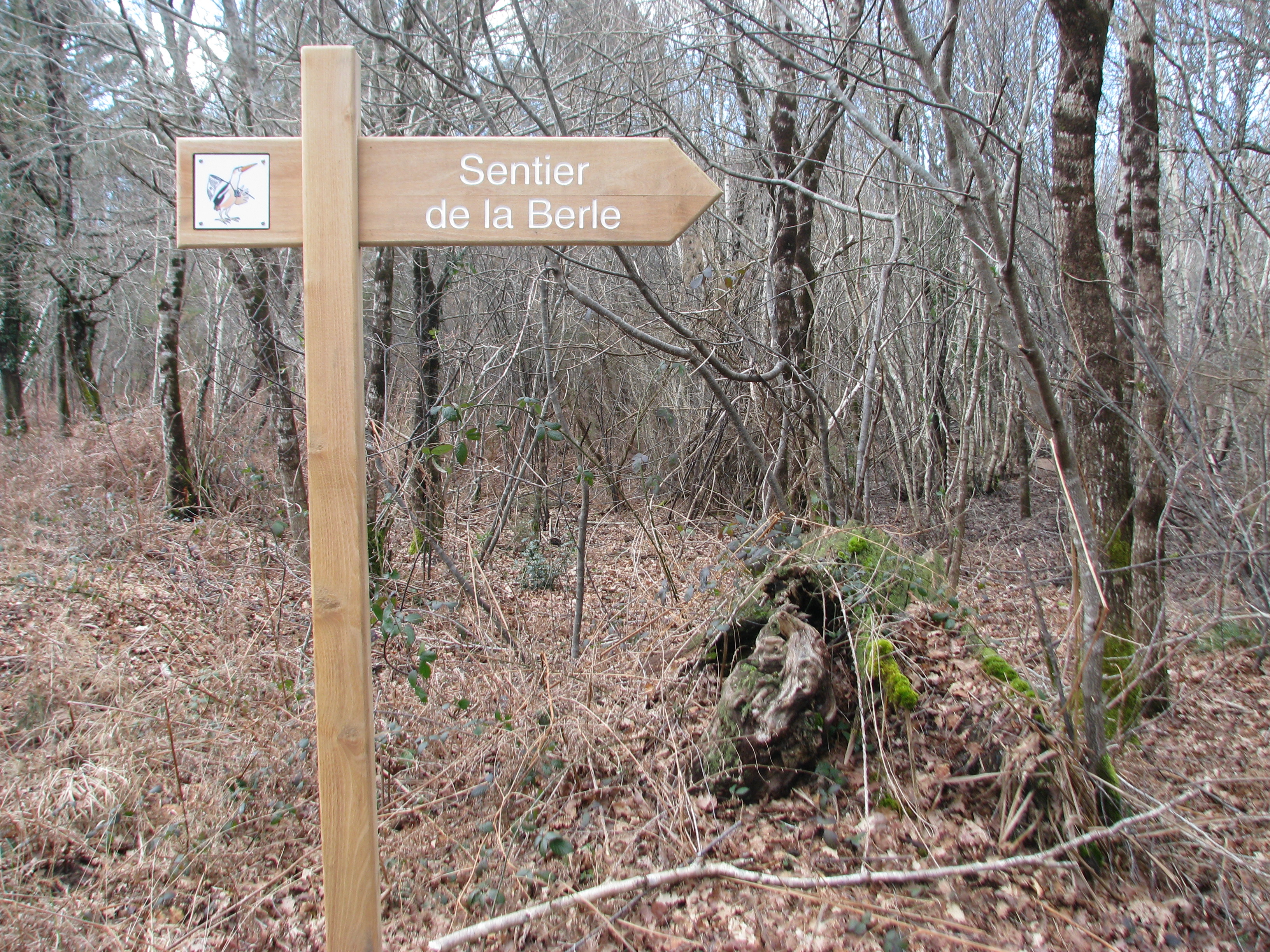 5
Step 5
Follow this path, winding through pedunculate oaks. Catch a glimpse of Lac de Lacanau on your right.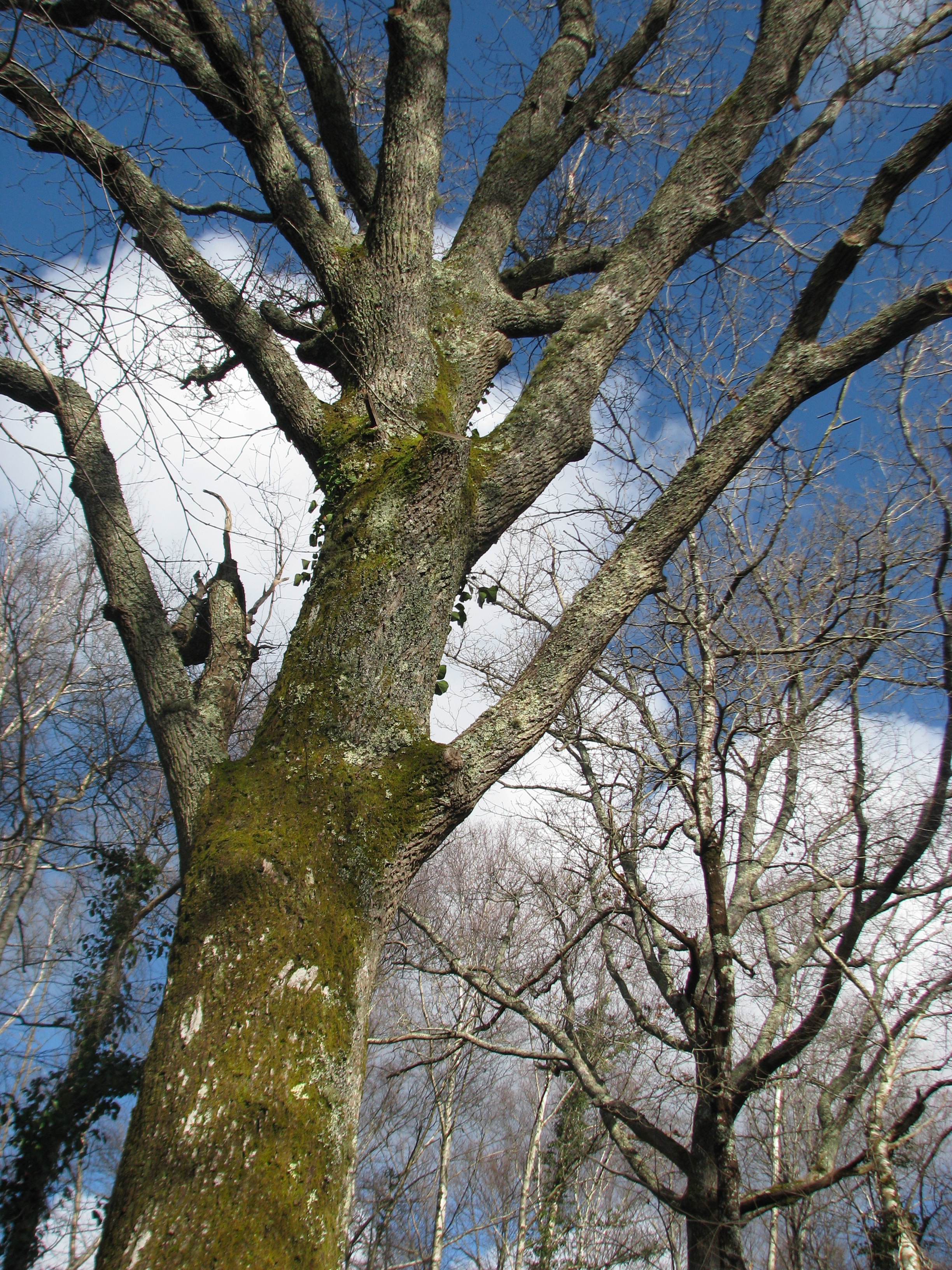 6
Step 6
The path turns right, cross a bridge and access the observatory by the lake. Discover two landscape reading table tables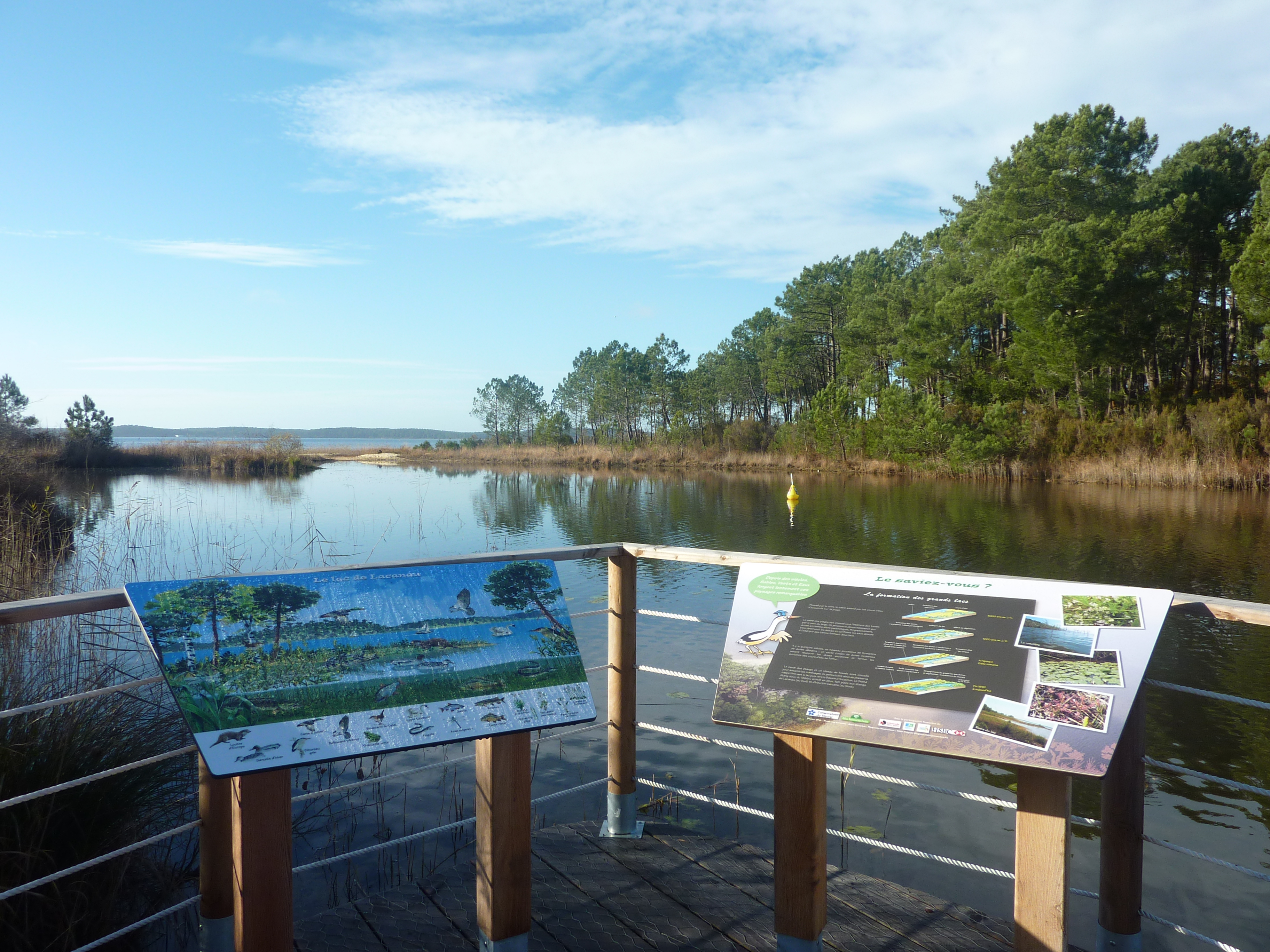 7
Step 7
Take the path in the other direction for 700m. At the intersection, follow the direction indicated "Sentier de La Berle, 900m".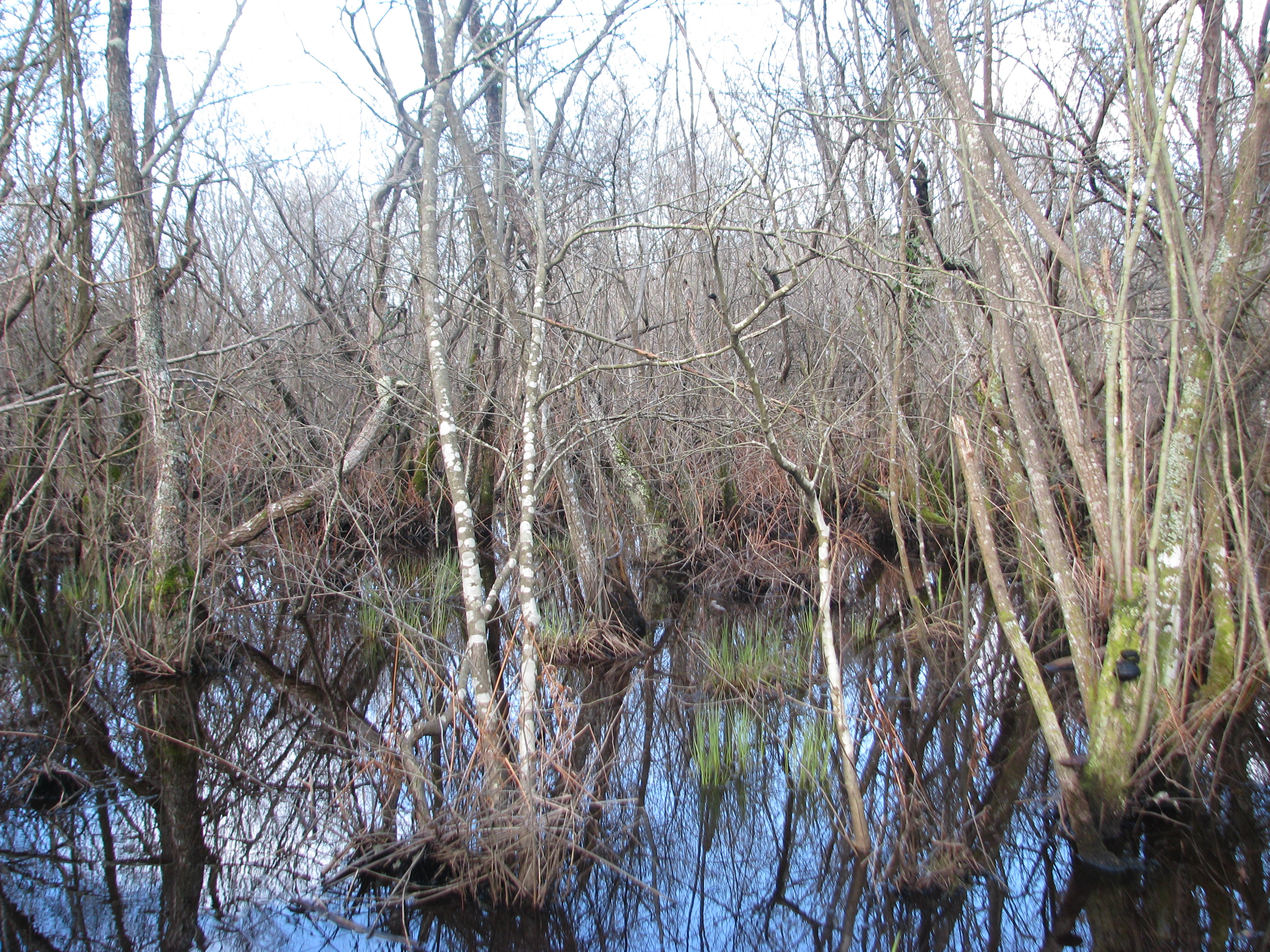 8
Step 8
Cross three successive wooden decking, installed above the marsh. Follow the path which turns left in the middle of species such as oak, boulot, gorse and holly. On the left, discover marsh irises.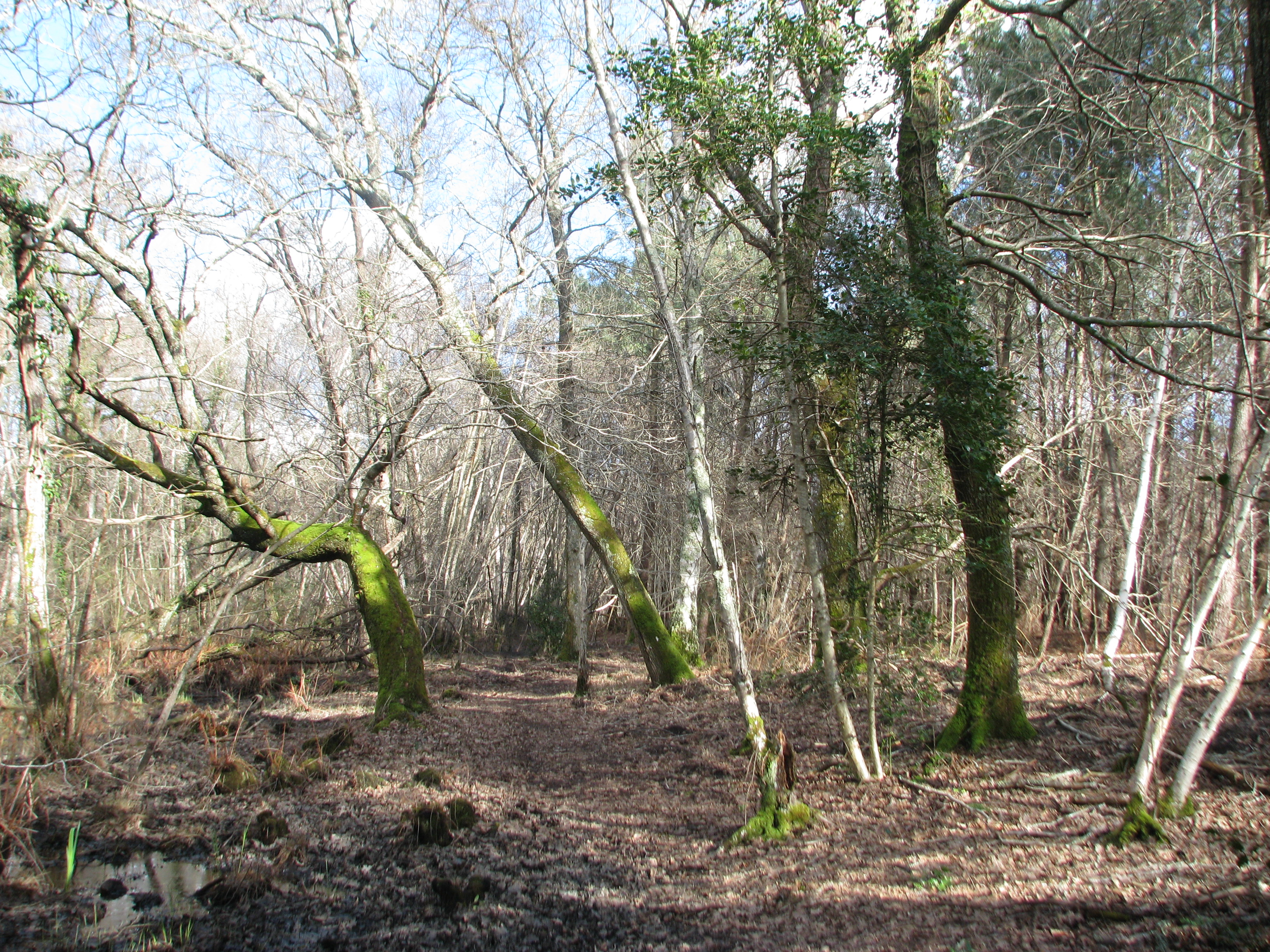 9
Step 9
The path turns right and is carpeted with grass. Join the cycle path and turn left, towards the car park.
Points of interest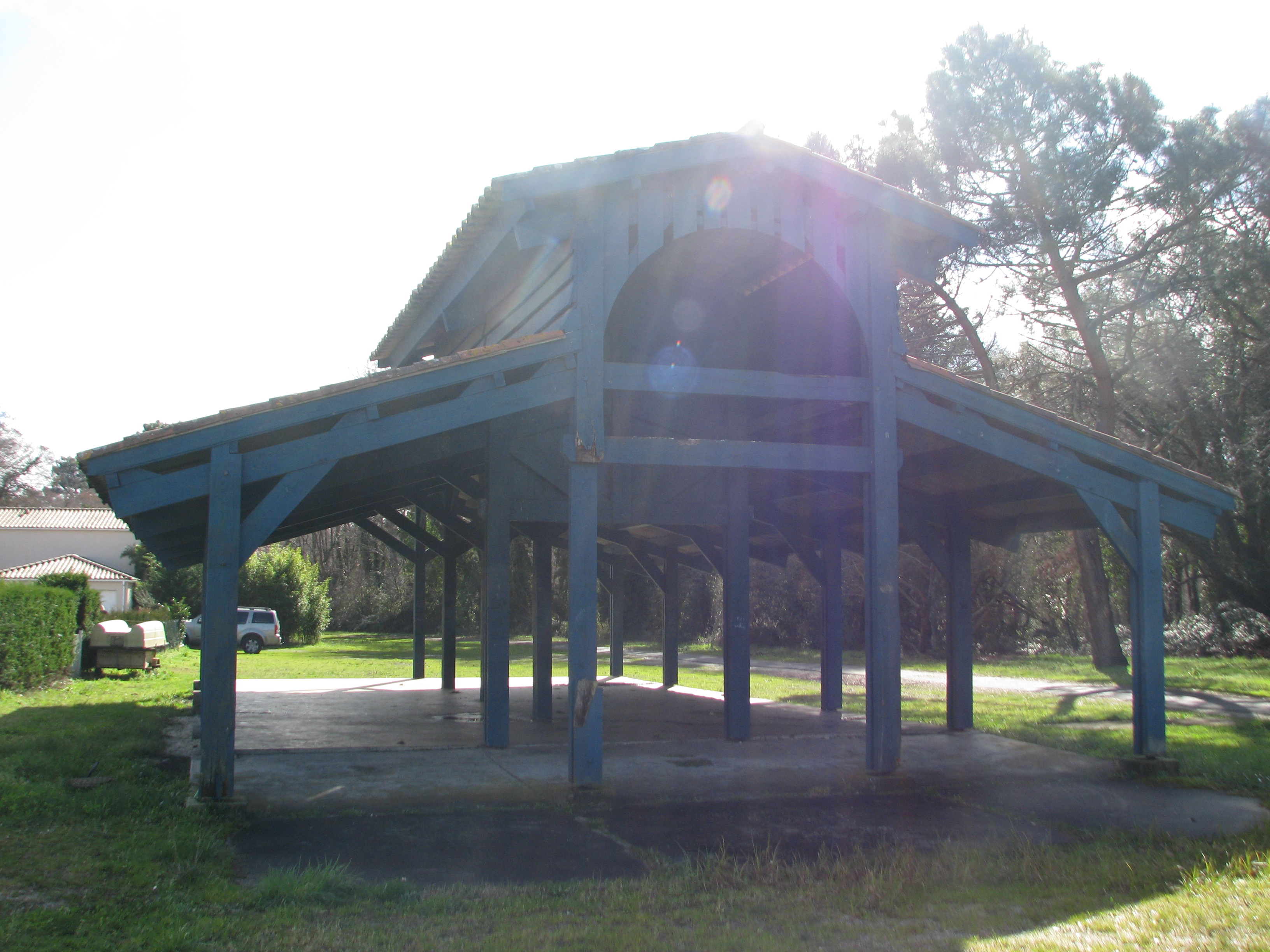 The old hall of the Lacanau-Ville station
Craste de la Berle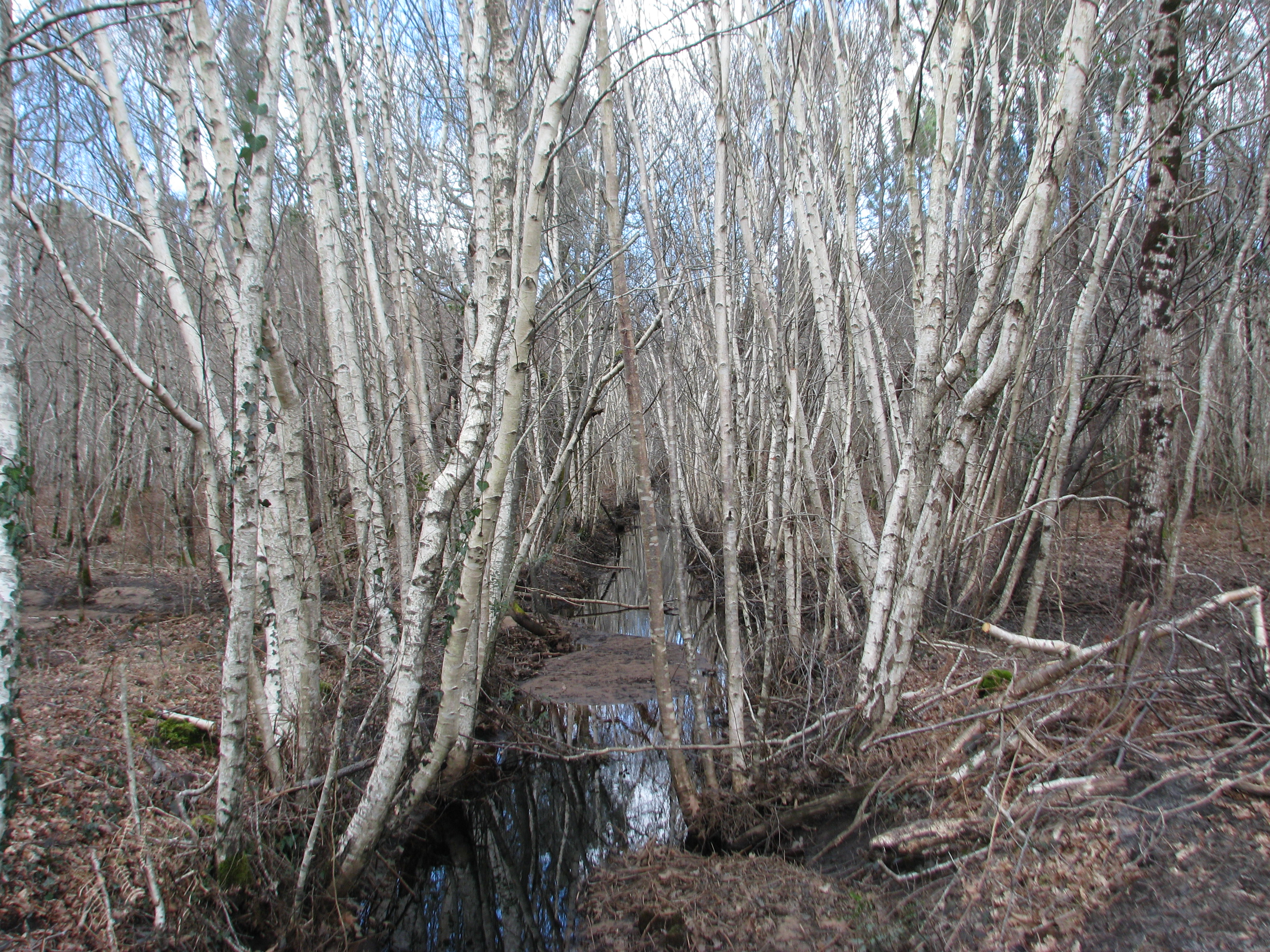 birch forest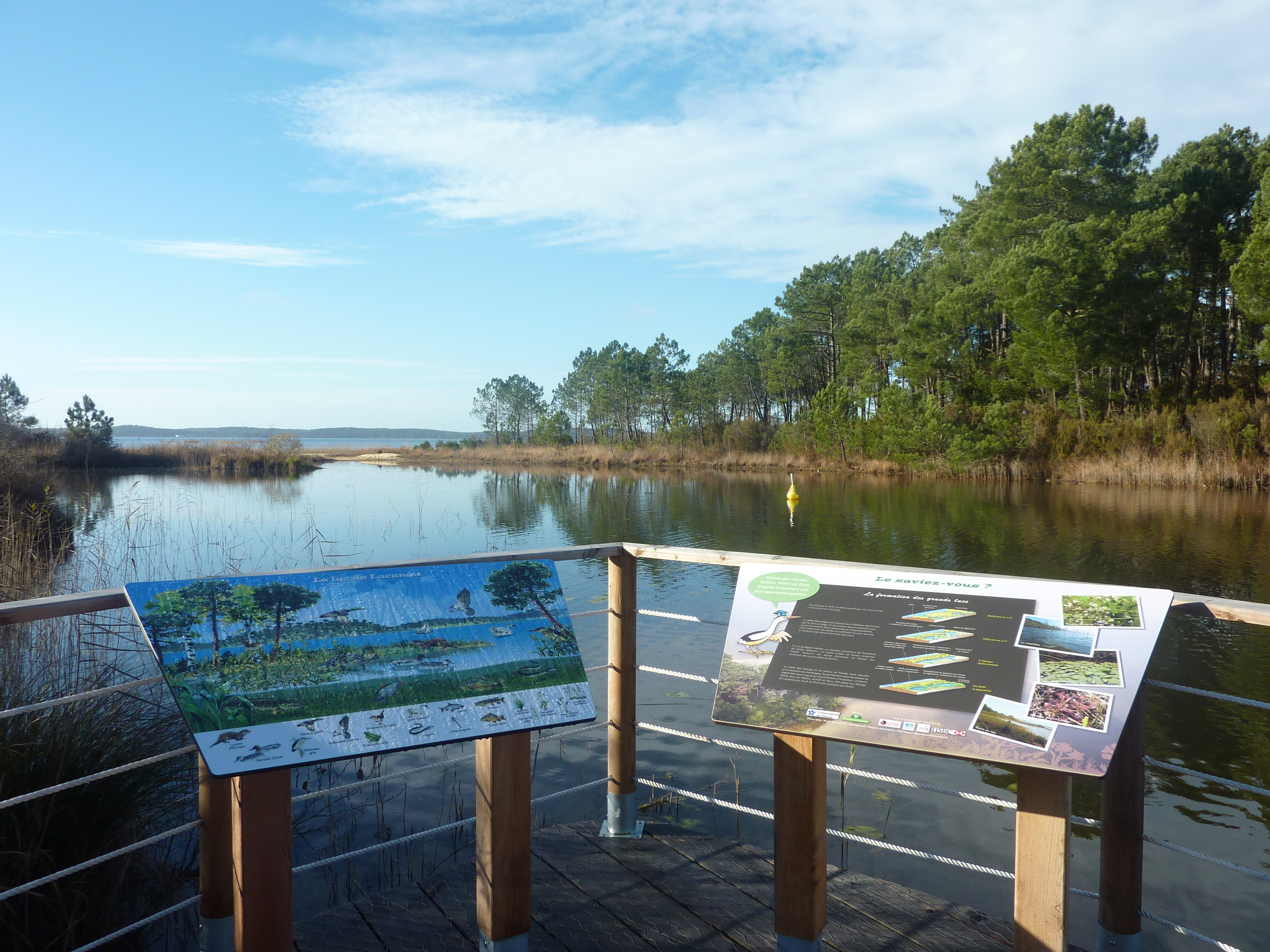 Lacanau lake