BORDEAUX
This wood is developed following the recommendations of the Bordeaux Wood Scientific Committee, which brings together various experts in nature conservation.
The result of this conservation work, a turtle protected at European level lives among the bodies of water. This is the European pond turtle that you will no doubt see during a walk through the clearings and the undergrowth.

The Balades à Roulettes® (BR®) are short, quiet walks, with a stroller or a small bicycle, or adapted for people with reduced mobility (in a wheelchair), offered by the French Hiking Federation of the Gironde.
Your itinerary
1
Checkout
Go through the gate and the chicane then follow the alley opposite. You arrive in front of a body of water, continue on the gravel alley (leave a narrower alley on the right). At the first intersection turn left and follow the alley gravel. At the second crossroads, turn right on a paved driveway, you cross an undergrowth (do not follow the direction of the "Parc Floral" arrowhead).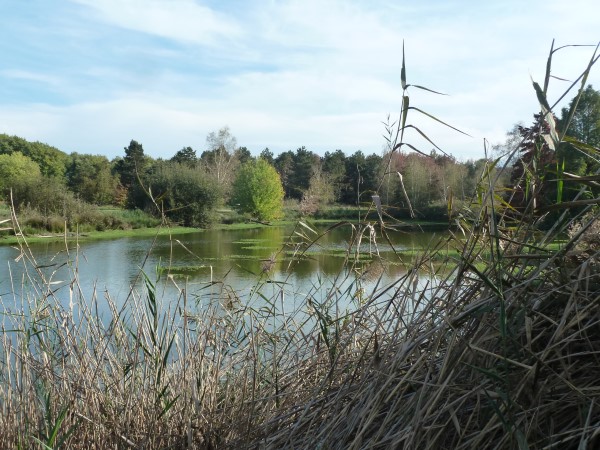 2
Returns
At the third intersection, continue straight (leave an alley on the left) on the paved alley, on the left sports fields. At the fourth intersection turn left and continue on the gravel alley which widens (leave an alley on the right) and brings you back to the starting point in the car park (be careful a little before the exit from the light wood and short drop)