BORDEAUX
The largest wood in the city extends over 87 ha to which are added nearly 50 ha of meadows and ponds. The Bois de Bordeaux offers a great sports course. Its space populated by forest species from Europe and North America, invites you to stroll, jog, walk or cycle.

The Balades à Roulettes® (BR®) are short, quiet walks, with a stroller or a small bicycle, or adapted for people with reduced mobility (in a wheelchair), offered by the French Hiking Federation of the Gironde.
Your itinerary
1
Checkout
Go through the gate and the chicane then follow the alley opposite. About 300m. facing the body of water, follow the alley in gravel and bypass the body of water (leave the paths to your right and to your left); At the end of the body of water, about 150m to your left at the arrowhead "Entrée du Bois de Bordeaux". Always on this driveway, arrive opposite the high voltage line continue on this path; Arrived at a paved driveway, turn left at the "Parc Floral" arrow holder. Facing the body of water (on your right a barrier), turn right and follow the paved alley "Parc Floral".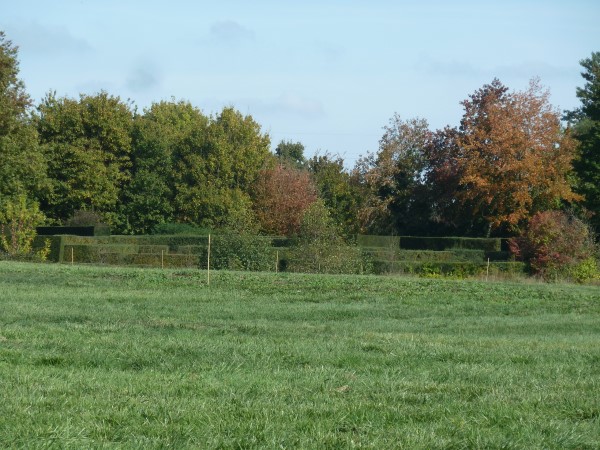 2
Flower park tour
You arrive at the entrance to the Floral Park after the bridge cross the gate, take the alley on your right. Arrived at a plot lined with hedges follow straight (green beacon) you enter the rose garden. At the Y fork, turn left at the "collections" arrow holder. In the rose garden part on your right chain-link fence follow straight ahead (leave 2 paths on the left and 1 path on the right). Facing the plot of vines, do not take the path on the left and walk around the vines. You arrive at a tarmac driveway (entrance to the floral park), turn left on the tarmac driveway at the "Gardens of twinned towns and woods of Bordeaux" arrowhead. At the end of this driveway, turn right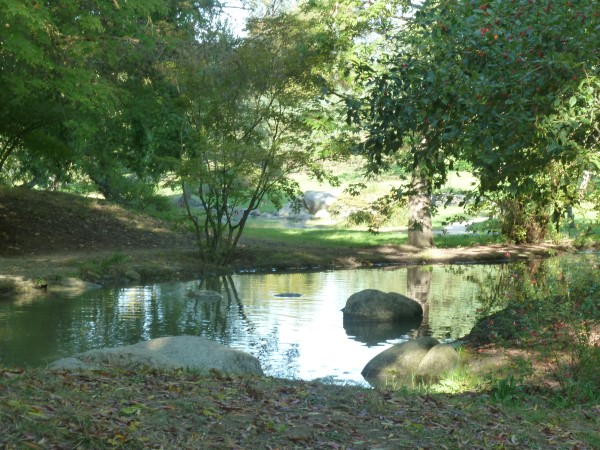 3
Returns
return by the path taken on the outward journey after the square, turn right, pass the gate and the bridge. On the right, go along the body of water and turn left at the barrier. At the next arrowhead continue on the tarred driveway (leave the gravel driveway on the right) you pass through undergrowth; At the crossroads (green beacon on the right) turn right and follow "Entrée Bois de Bordeaux". At the next intersection, leave the alley in front, and turn right "Entrée Bois de Bordeaux". At the body of water on the left, turn left, turn left and follow the alley in grave "Entrée bois de Bordeaux", leave the alley in front of you and return to the parking lot of the starting point.