Saint-Christoly-de-Blaye
In the heart of the forest, 40 minutes from Bordeaux and 15 minutes from Blaye, the Leisure Center of the Lacs du Moulin Blanc offers you a pleasant natural setting in the shade of the pines. On site, you will find a fishing lake and a leisure lake, a hiking trail, picnic areas, a bowling alley, a restaurant with terrace...

The Balades à Roulettes® (BR®) are short, quiet walks, with a stroller or a small bicycle, or adapted for people with reduced mobility (in a wheelchair), offered by the French Hiking Federation of the Gironde.
Your itinerary
1
Checkout
The route takes place around the lake on slightly hilly and sometimes sandy paths. The departure takes place from the car park of the restaurant "la popotte du Lac". We go to the left passing between the sanitary block and the lake by a chaotic descent due to poorly adjusted sleepers. Continue around the lake on a wide compacted path.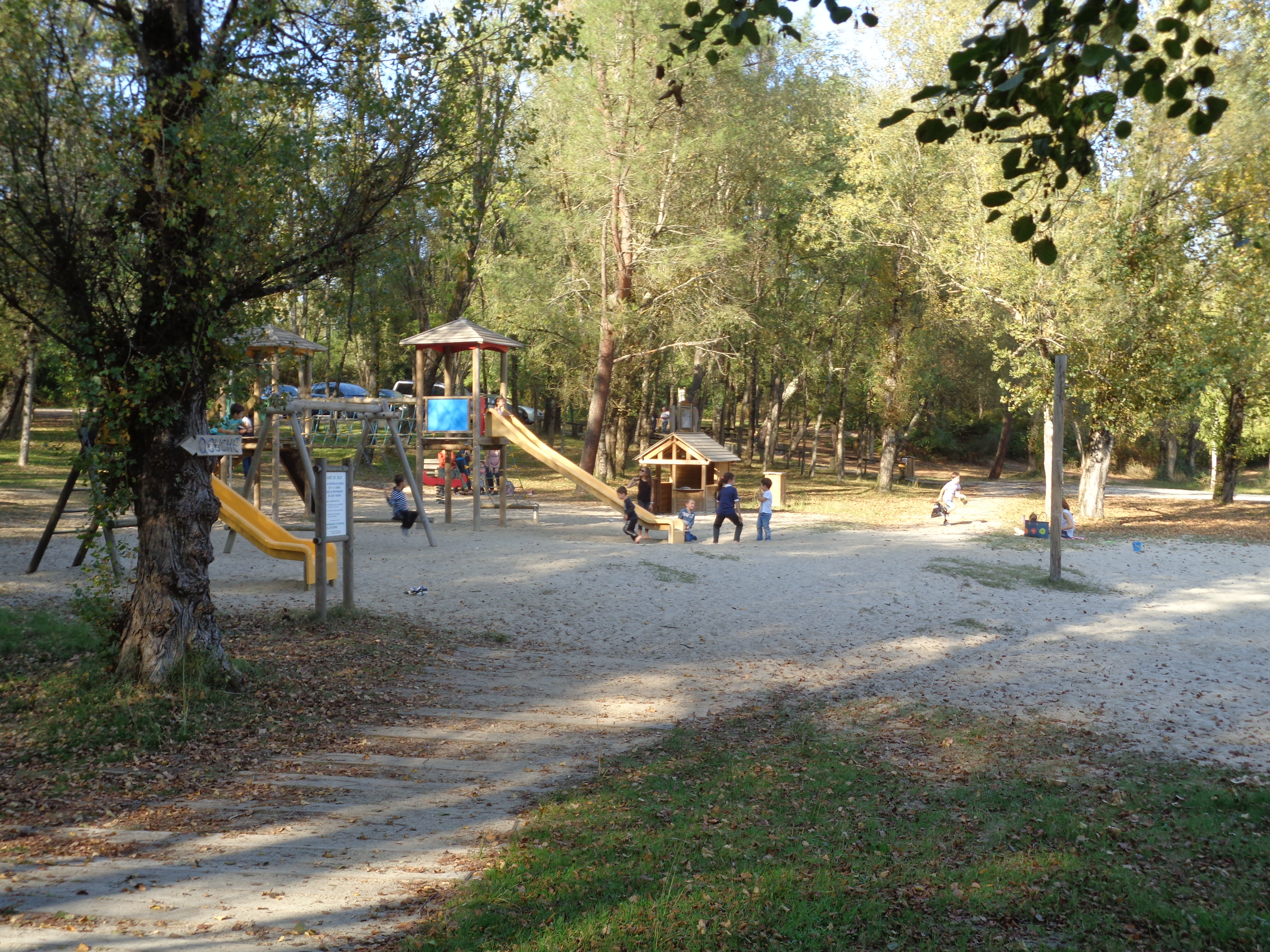 2
Around the lake
Halfway through you reach a road that you take to the right for 300m until you reach a bridge after which you turn right onto a path. We arrive at picnic tables, we head to the right towards a pontoon and the lake slightly downhill. We follow this rooty path to the restaurant and the parking lot.