BORDEAUX
Designed in 1992, on the occasion of the first "International Floralies of Bordeaux", the Floral Park extends over 33 hectares to the north of Bordeaux, on the shores of the lake. You can find there: a collection of herbaceous or shrubby peonies (65 varieties), magnolias, irises (180 varieties on one hectare), rhododendrons (150 varieties). A 5000 m² rose garden where the rose tells its story from Antiquity to the present day (479 varieties of old, modern or English roses). But also a mountain stream and gardens of heather, azaleas and camellias.

The Balades à Roulettes® (BR®) are short, quiet walks, with a stroller or a small bicycle, or adapted for people with reduced mobility (in a wheelchair), offered by the French Hiking Federation of the Gironde.
Your itinerary
1
Checkout
From the car park go to the right towards the access gate to the floral park. Go through the gate and take the paved driveway, after a car park on your right, turn left onto a white gravel driveway, bordered by clumps of roses, continue straight. At the crossroads turn right (arrow gate: city garden towns) on paved driveway. At the next crossroads, turn left at the "garden of twinned girls" arrowhead onto a stone driveway. At the entrance to the "garden of twinned towns" wood, at the crossroads, leave the bridge on your left and take face (arrow door: velodrome entrance).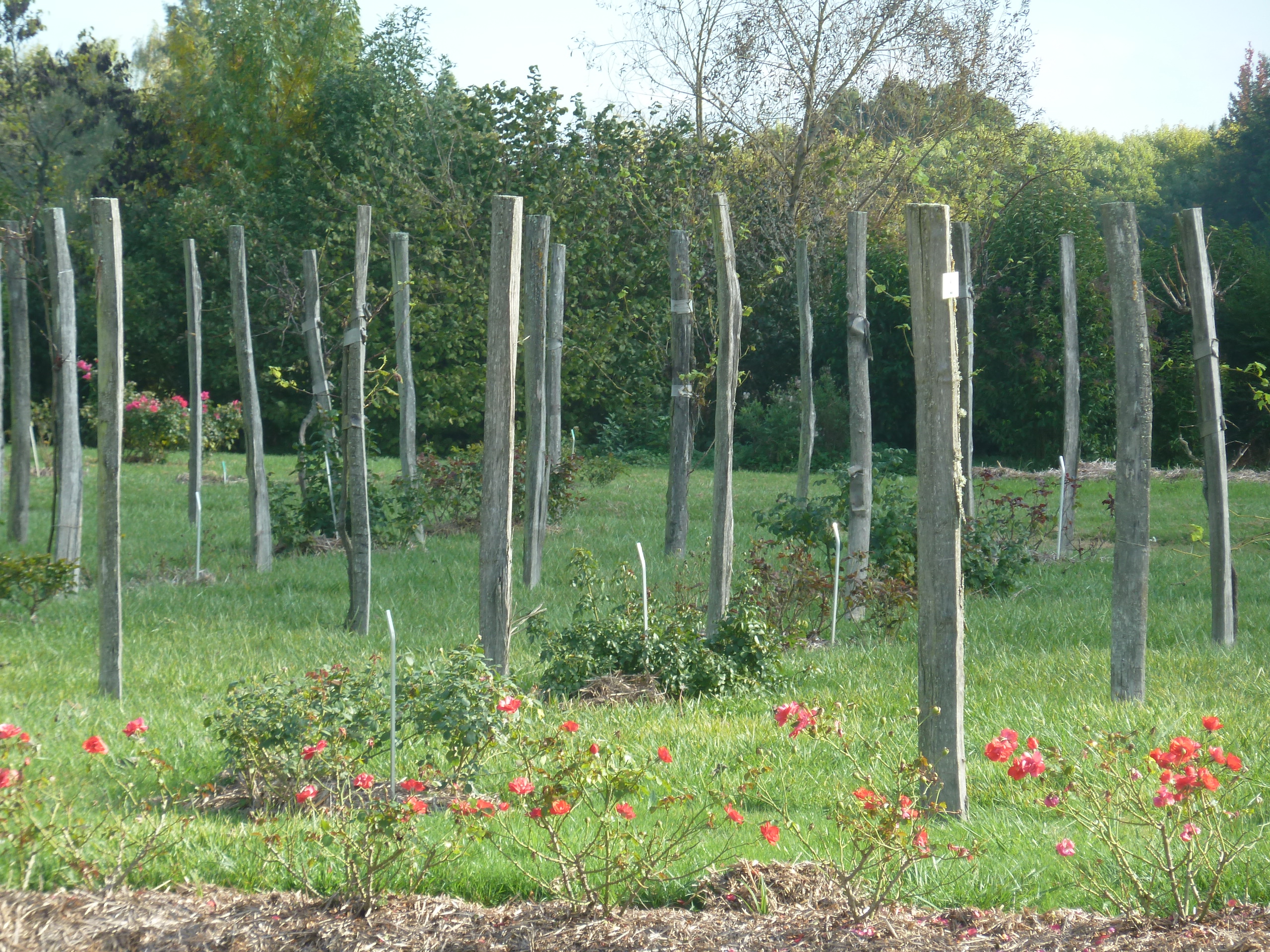 2
The garden of the twin towns
At the fork, go straight through the "garden of twinned towns". Take the bridge, then at the arrow gate follow "jardin de terre de bruyère". On your right you can see the Matmut Atlantique stadium. The alley is divided into three; leave the first alley on your right and a little further on take the fork on the right towards the trees. Leave the tarred driveway, turn right onto the white gravel driveway, continue to the torrent then return to the tarmacked driveway and turn right. At the "Torrent Iris" and "Jardin de bruyère" arrow gates, turn right. for wheelchairs) cross the bridge and follow the paved driveway. At the arrow holder (on your left) go straight (small drop).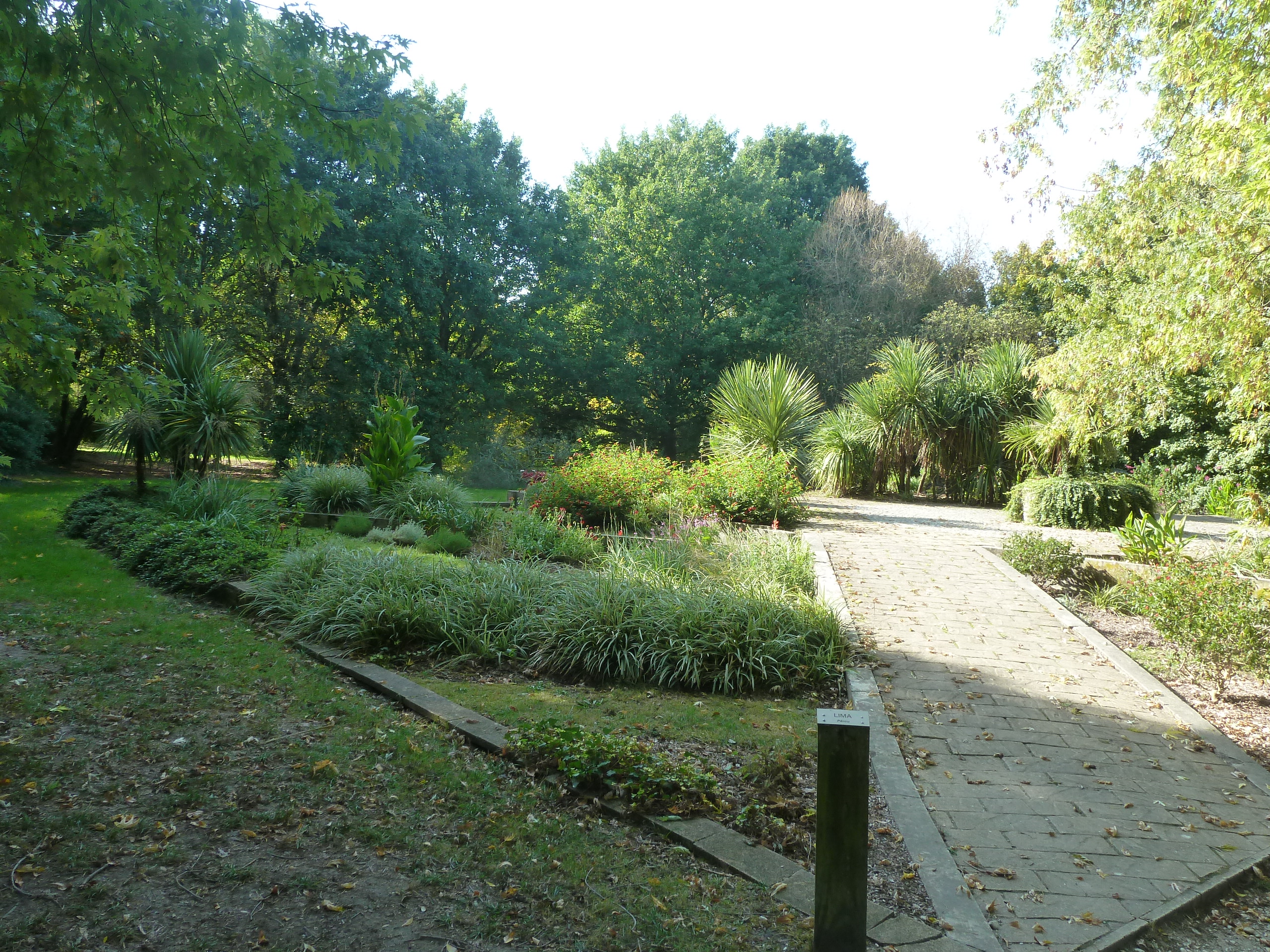 3
Peony garden, rose garden
At the "roseraie" arrowhead, leave the alley on your left and continue straight, 50 m in the bend, turn left on the alley in white gravel, you will arrive at the peony grove, in the spring go around it to admire the different varieties, (be careful grassy ground which can present some difficulties for a wheelchair) then take the path in white gravel. Back on the paved driveway, turn left. At the "rose garden" arrowhead, turn right onto a gravel driveway. Possibility if wheelchair accompanied to take the grassy path under the arbor of the rose garden. At the crossroads, facing the vineyard, go straight, then head towards the gate, and arrival at the car park.