BRUGES
The first mention of the creation of an artificial lake project appears in the writings of the architect Cyprien Alfred Duprat, who published two works on the future urban development of Bordeaux: Bordeaux…Un jour! (1) then Bordeaux Visions of the Future (1929).

The Balades à Roulettes® (BR®) are short, quiet walks, with a stroller or a small bicycle, or adapted for people with reduced mobility (in a wheelchair), offered by the French Hiking Federation of the Gironde.
Your itinerary
1
Go
From the "place du Lac" car park, pass the "firefighters access" barrier and head to the left by taking a compacted gravel driveway (sports course markings). This driveway takes you to the sailing center where you will cross the car park after passing through a gate. Go along the fence of the sailing center, pass a second gate and take the path on your right which runs along the lake. At the end of the pine wood, continue on the path along the lake. » You join the engraved driveway, go to your right along the lake (sports trail markings). Arrive at a fork and continue on the driveway facing you (in view of the bridge over the ring road).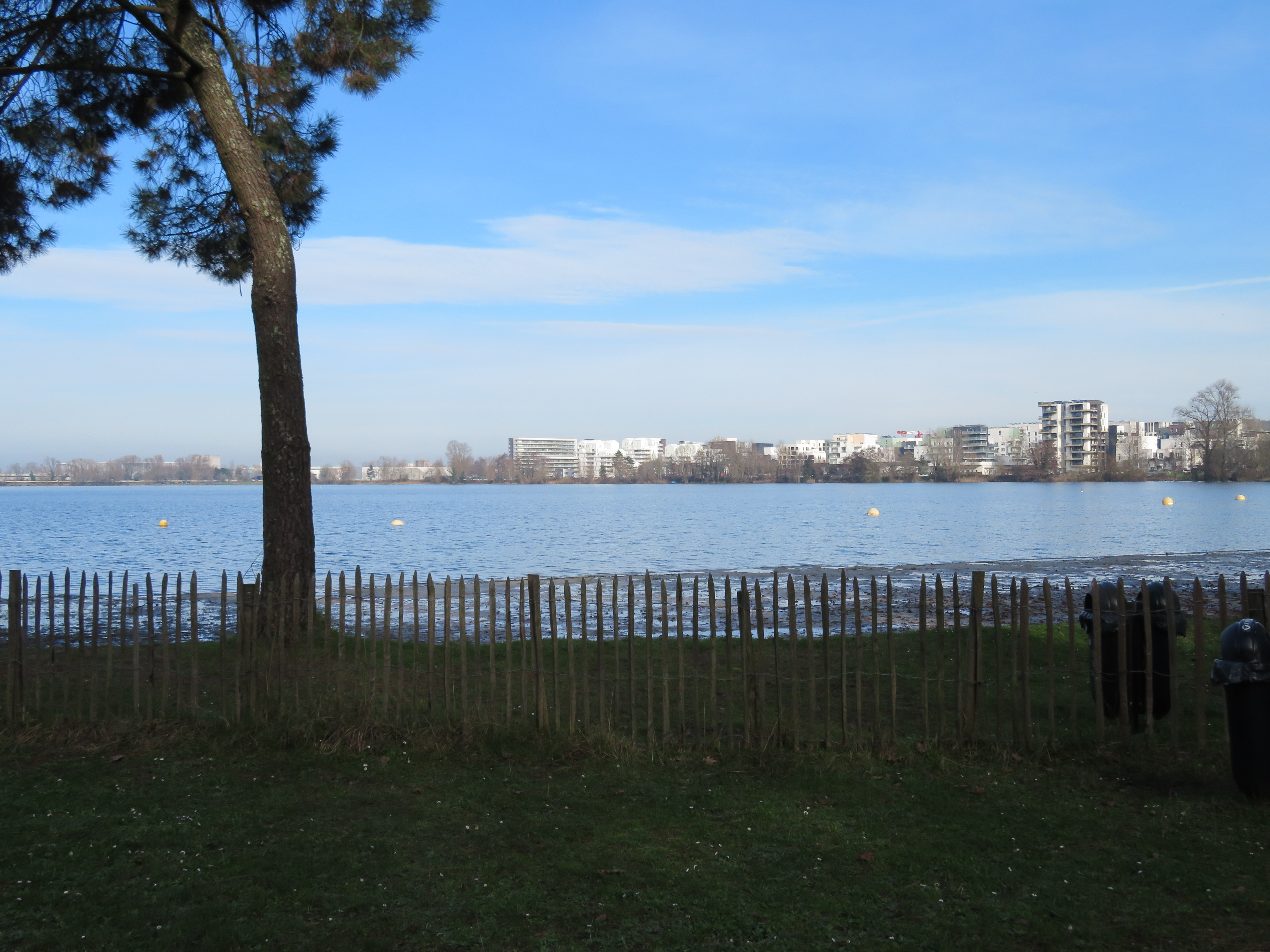 2
Returns
Before this bridge, go around the pine wood to the left and continue on this alley of the sports course which brings you back to the starting point. At the part of the sports course, on your left the path you went through previously, continue straight in front of you on the sports course, cross the car park of the sailing center again. Follow the engraved alley to the "Plage du Lac" car park, your starting point