Pessac
Jozereau Park has existed as a municipal leisure park since the 1970s and opened to the public in 1992. Covering an area of ​​almost three hectares, it consists of a beautiful pond with landscaped surroundings.
It is an island of greenery in a highly urbanized environment. The artificial body of water is a vestige of a clay extraction site which, until the beginning of the XNUMXth century, supplied a pottery and a brickyard built near the current Alouette crossroads. Today, a real place of appreciated life, the site also testifies to a biodiversity of interest for an urban sector.

The Balades à Roulettes® (BR®) are short, quiet walks, with a stroller or a small bicycle, or adapted for people with reduced mobility (in a wheelchair), offered by the French Hiking Federation of the Gironde.
Your itinerary
1
Checkout
Entrance via rue d'Aquitaine: turn right, follow the alley by the lake, near the children's play area, possibility of taking a pontoon on the left (rear).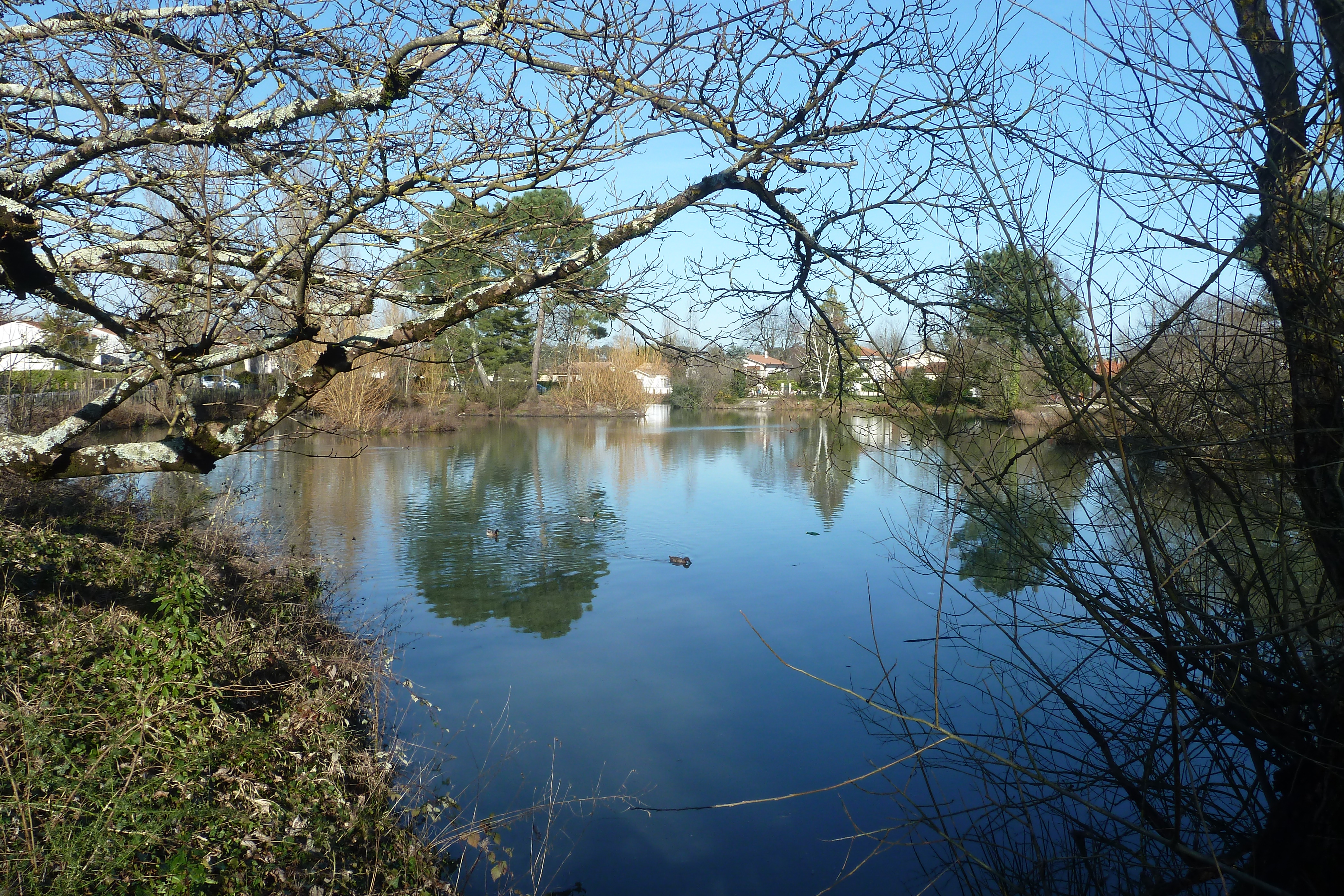 2
Pond Tower
Take the alley on the left. Shortly after entering via rue de Guyenne, follow the alley to the left (right alley access to the bowling green); pass in front of the first fishing pontoon continue always on your left, you arrive at the second fishing pontoon, either you pass on the pontoon (chicane) or you continue on the alley always on your left. At a fork go either to the left , viewpoint on the lake AR or on your right towards the exit rue Jean Meyraud or continue the alley towards the exit of rue d'Aquitaine.