ANDERNOS-LES-BAINS
The port of Betey was dug in 1932 on the mouth of the stream of the same name, it was then exclusively dedicated to oyster farming. In 1968, it was fitted out to become the marina of Andernos-les-Bains and accommodates 151 boats. To its left is Bétey beach. It is bordered by a wooded park (Betey dune) with a playground for children.
Near the old cemetery, springs up in winter, a "rusty" source at the edge of which were discovered traces of a prehistoric habitat. Walking along its banks allows you to discover remarkable flora and fauna: royal fern and pond turtle, among others....

The Balades à Roulettes® (BR®) are short, quiet walks, with a stroller or a small bicycle, or adapted for people with reduced mobility (in a wheelchair), offered by the French Hiking Federation of the Gironde.
Your itinerary
1
Checkout
Parking along the port of Betey. From the port, take the cycle path that runs along the beach (avenue Jacques and Christian de Chorivit) for 300m. Turn right on the "promenade de la piscine" then the "promenade du littoral" which runs along the Bassin d'Arcachon to the boulevard "Colonel Wurtz.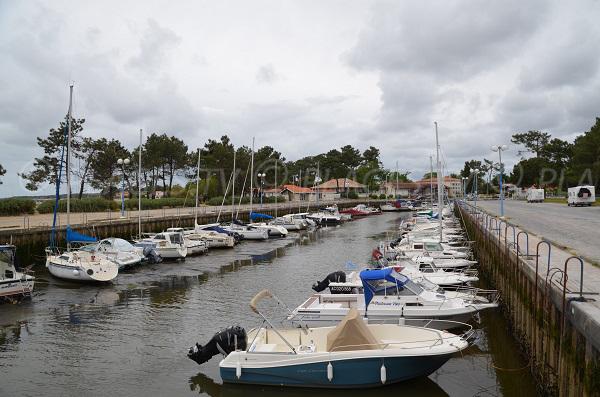 2
Returns
Come back the same way. Note that the route can be taken in reverse from the car park in front of the "Fontaine Vieille" campsite on rue du "Colonel Wurtz".