FLOIRAC
Spread over 70 hectares (including 60 of forest), the La Burthe estate offers a privileged space for relaxation and sports activities. This exceptional site, both in terms of its size and its landscape qualities, is the subject of a specific management plan designed to improve biodiversity, highlight the various areas of the site and secure the premises.
On the fauna side, we note the presence of salamanders, dragonflies and butterflies. Badgers, roe deer, wild boar... also inhabit the area, as do the horses of the equestrian center!
Picnic tables and benches, games, accessible toilets.

The Balades à Roulettes® (BR®) are short, quiet walks, with a stroller or a small bicycle, or adapted for people with reduced mobility (in a wheelchair), offered by the French Hiking Federation of the Gironde.
Your itinerary
1
Checkout
Burthe car park. From the places reserved for people with reduced mobility located along the building near the football pitches, cross the car park towards the road. Go on this road in the direction of the equestrian center. You pass in front of the games reserved for children and continue to the left on the cul-de-sac road.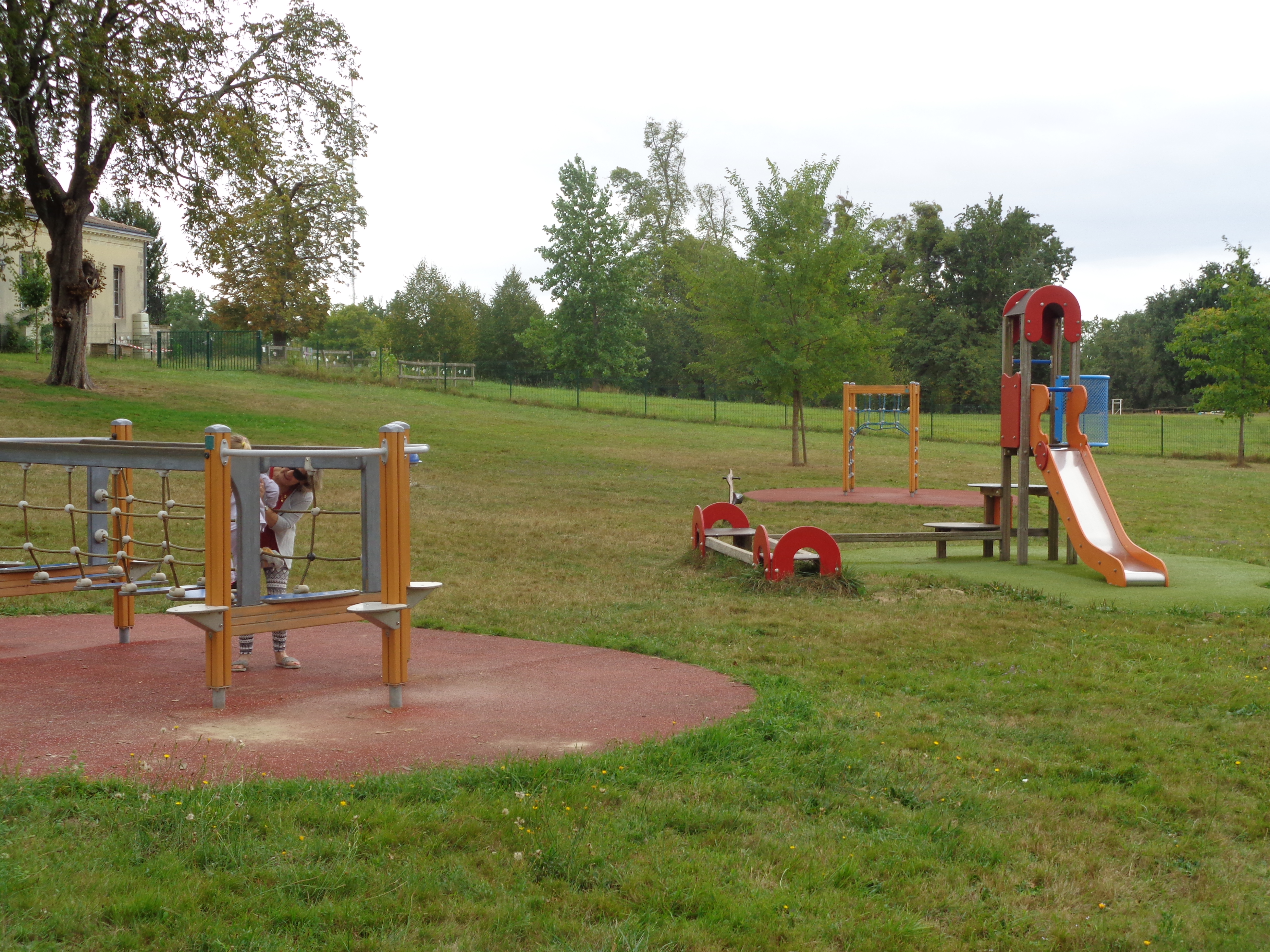 2
Riding stable
You arrive at the equestrian center. In the meadow you can admire some equines. You retrace your steps and at the intersection of the paths, you go opposite to take the compacted white path slightly uphill accessible by passing through a log chicane.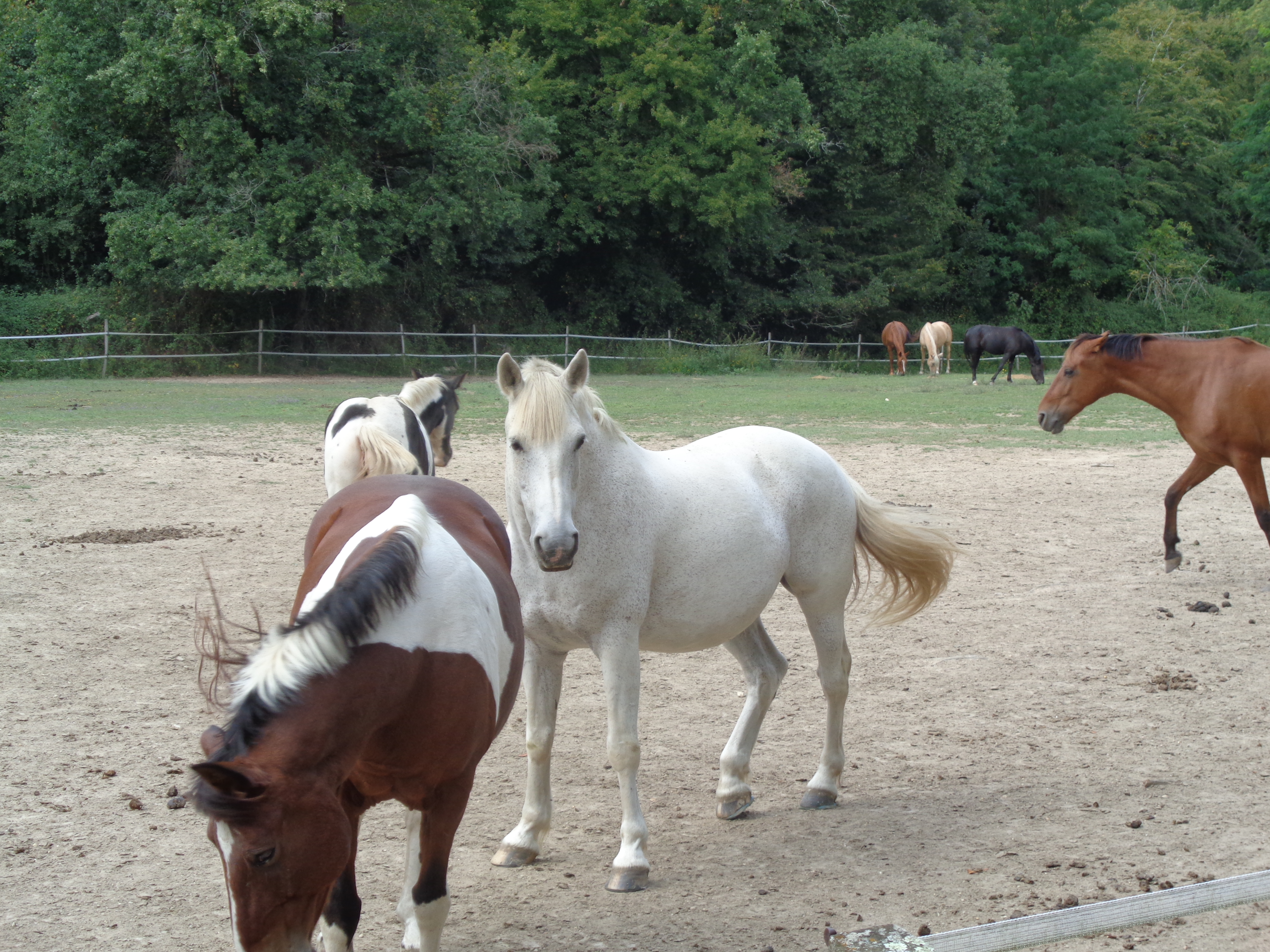 3
Returns
At the top of this path, you turn right to head towards picnic tables and the parking lot.