QUEYRAC
The village of Queyrac offers a diversity of forest, vineyard, meadow and marsh landscapes thanks to its location between ocean and estuary.
It is by these routes that you will be able to discover a varied flora and fauna that surrounds this small dynamic town.
Its church of recent construction, at the end of the 1896th century, came to replace a Romanesque construction dating from the 1901th century which was demolished and whose stones were used in part for the reconstruction of the one we see today, under the direction of the architect Bonnore, started in XNUMX, it was inaugurated in April XNUMX. Its characteristic silhouette dominates the surrounding vineyards where the noble grape varieties of the Médoc ripen.

Nature discovery hike.
The variety of landscapes, flora and fauna, cultures make it interesting.
Your itinerary
1
From the church square to the rue de la Rivière
Departure rue du 8 mai 1945, next to the town hall, walk along the church then follow the D102E2 towards Civrac en Médoc. Then follow the 1st road on the right onto Route de la rivière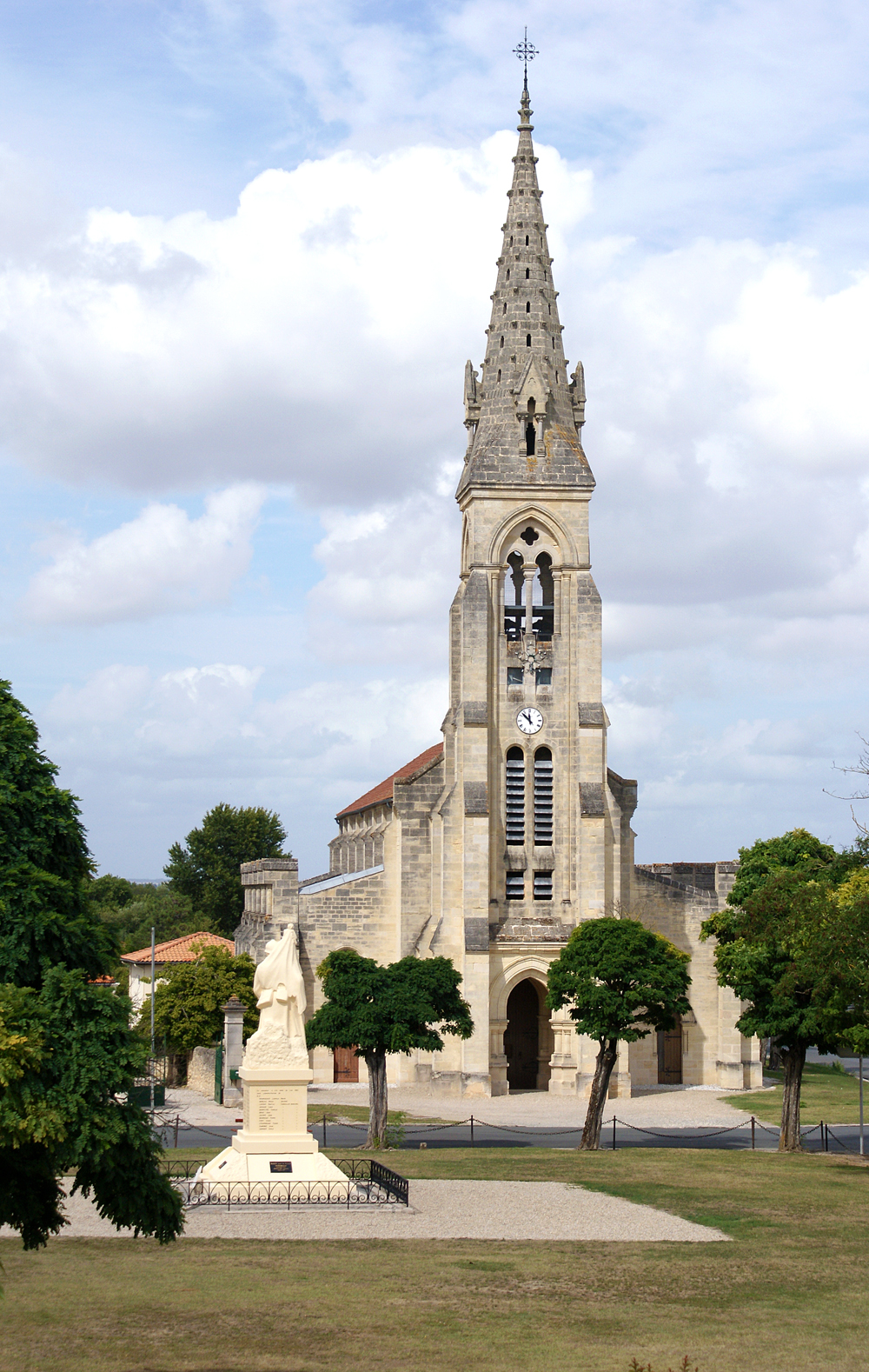 2
From Château Saint Hilaire to Rue des Aubépines
Continue to the Château Saint Hilaire. Take the shady white path to the right, which runs along the meadows (called palus), lined with magnificent century-old oaks, ashes, hawthorns and wild rosehips. Walk for 600m and then turn right. You are in a small hamlet, rue des Aubépines with a tarred road, and a farm on your right.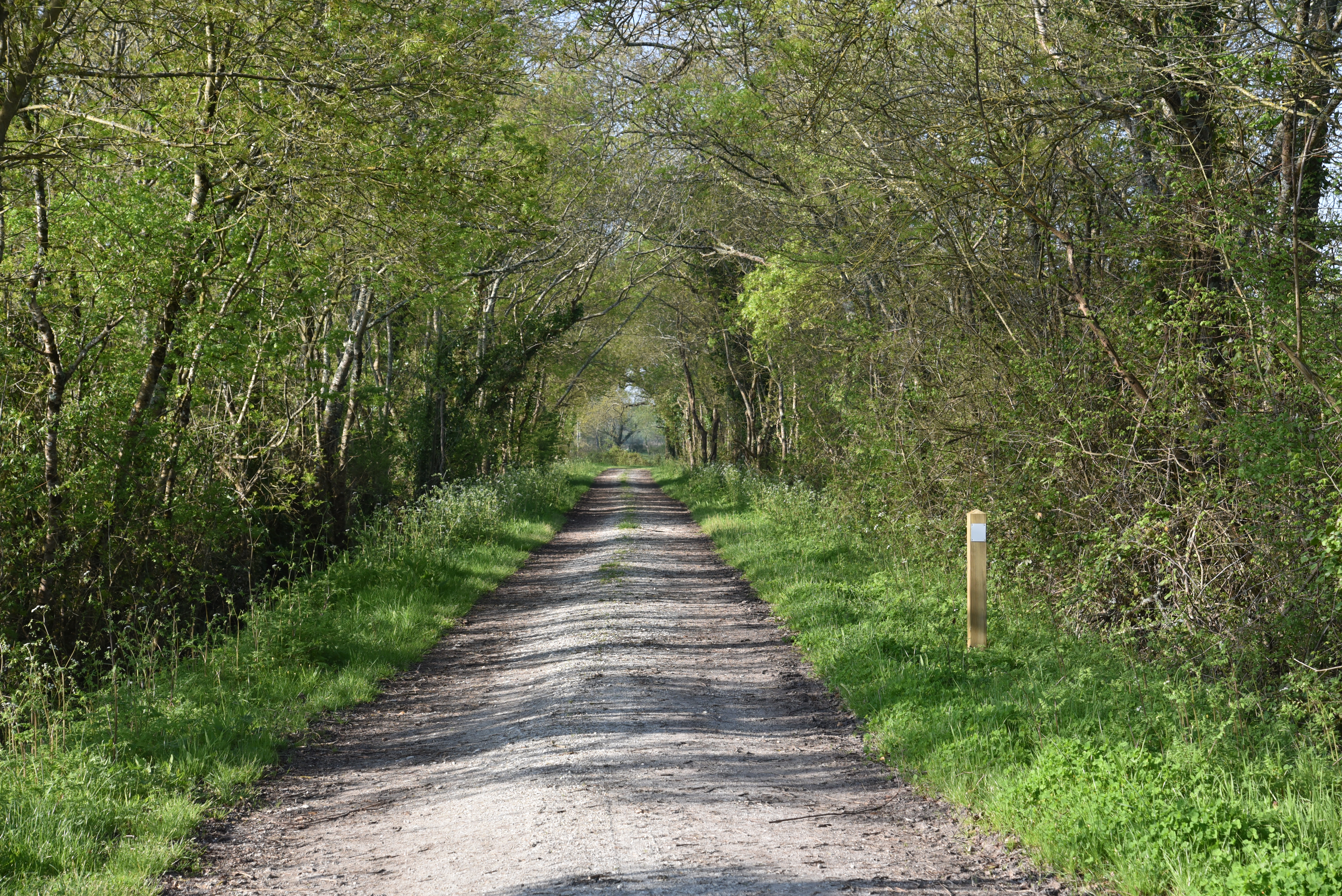 3
From Carcannieux to the stadium
After 600m, turn left on chemin de Carcannieux where you can see the tennis court on the right. This path and place refers to the old dairy, built on a castle. It was the Flemings who brought the cow "Frisonne Pie Noir" and the manufacture of butter and camembert. The dairy was in operation for half a century from 1926 to 1976. Continue along the shady white path for 400m, to arrive at the stadium on your right.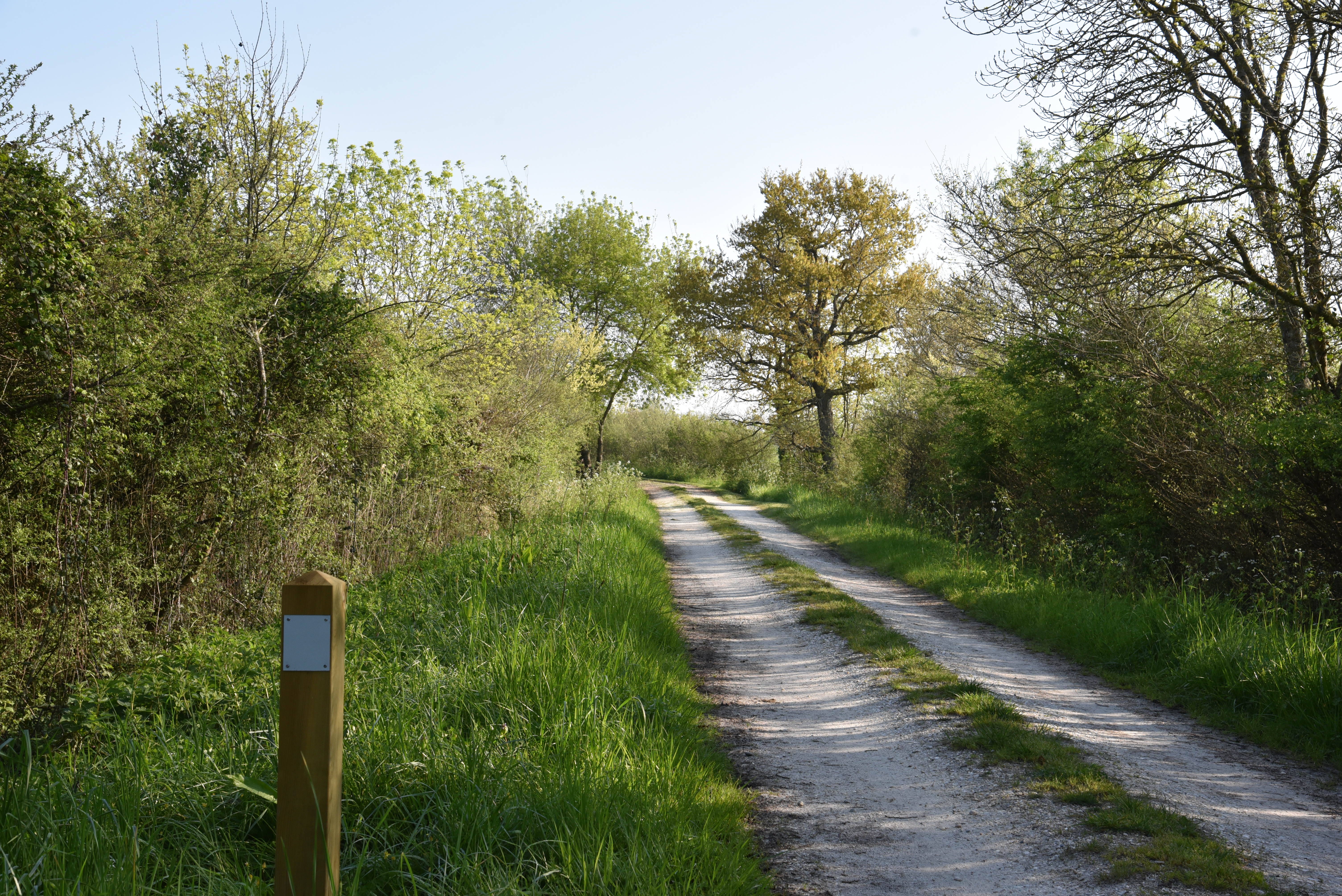 4
From the stadium to the picnic area
Go along the stadium and the building on the right to the picnic area in the middle of the pine trees. A short break is thus offered to you.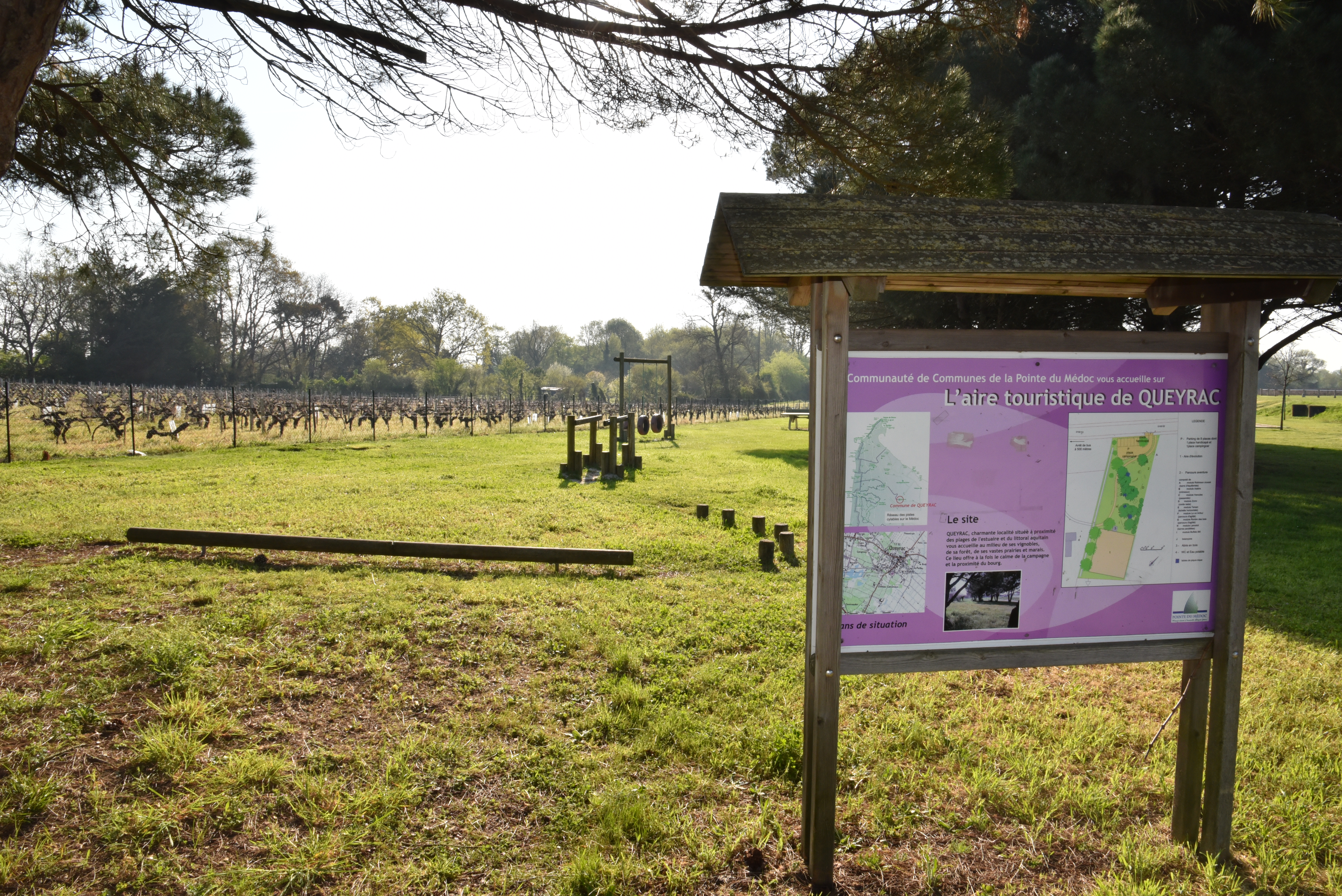 5
From Clot to Chemin de la Colonne
Cross the main road and follow the paved Chemin du Clot. You have a view of the Carcannieux castle. At the bend, take the path in the vineyards and the first path on the right in the middle of the houses.

6
From Calvary to Starting Point
Once on Chemin de la Colonne, turn right as far as the Calvary and left on Rue de la Gravière (You can extend the walk by 6km by following straight ahead to return via loop 1). Follow this road to rue des Volatiles and finish on the path of loop 1 to reach the car park.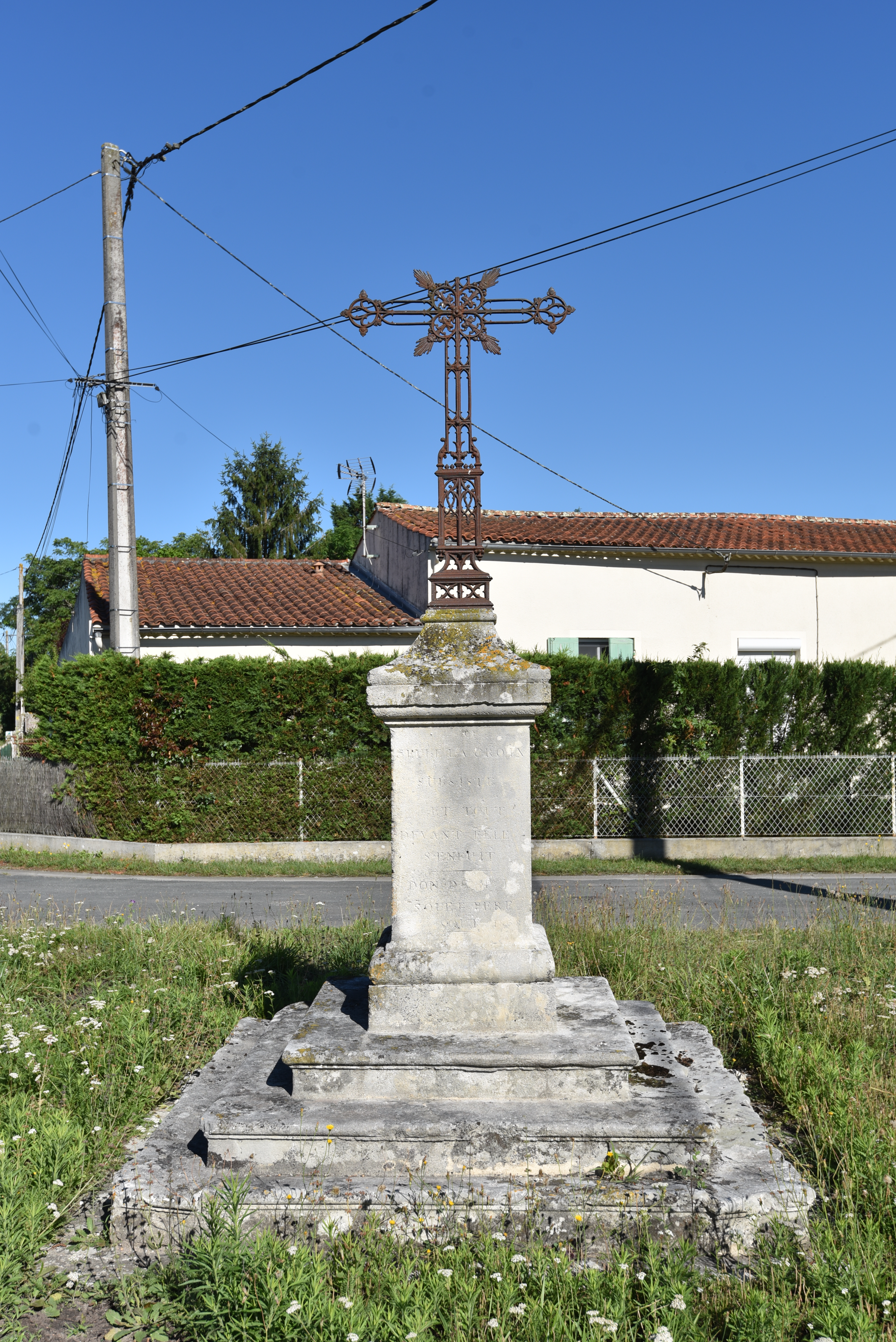 Points of interest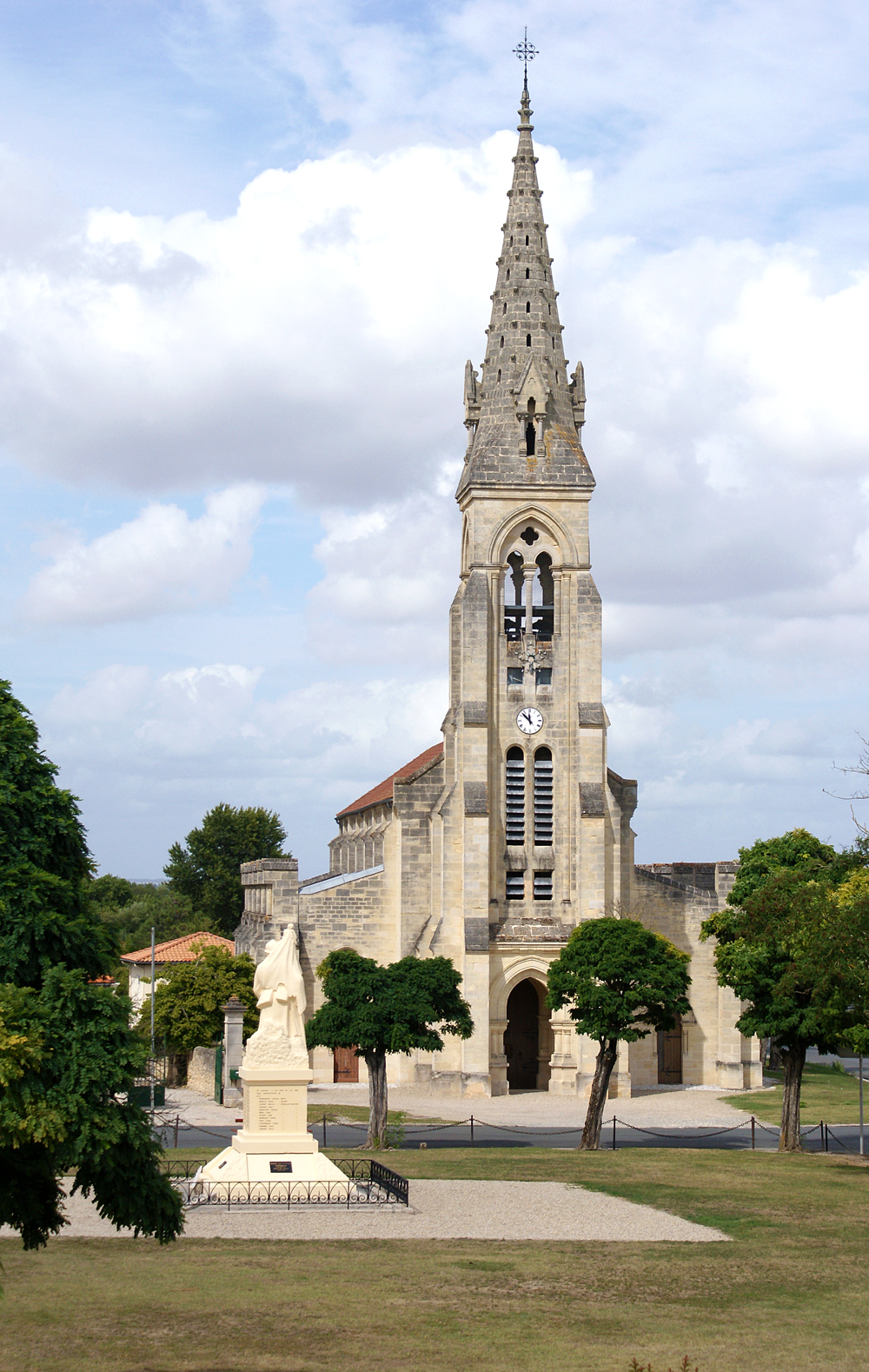 Church of Saint Hilaire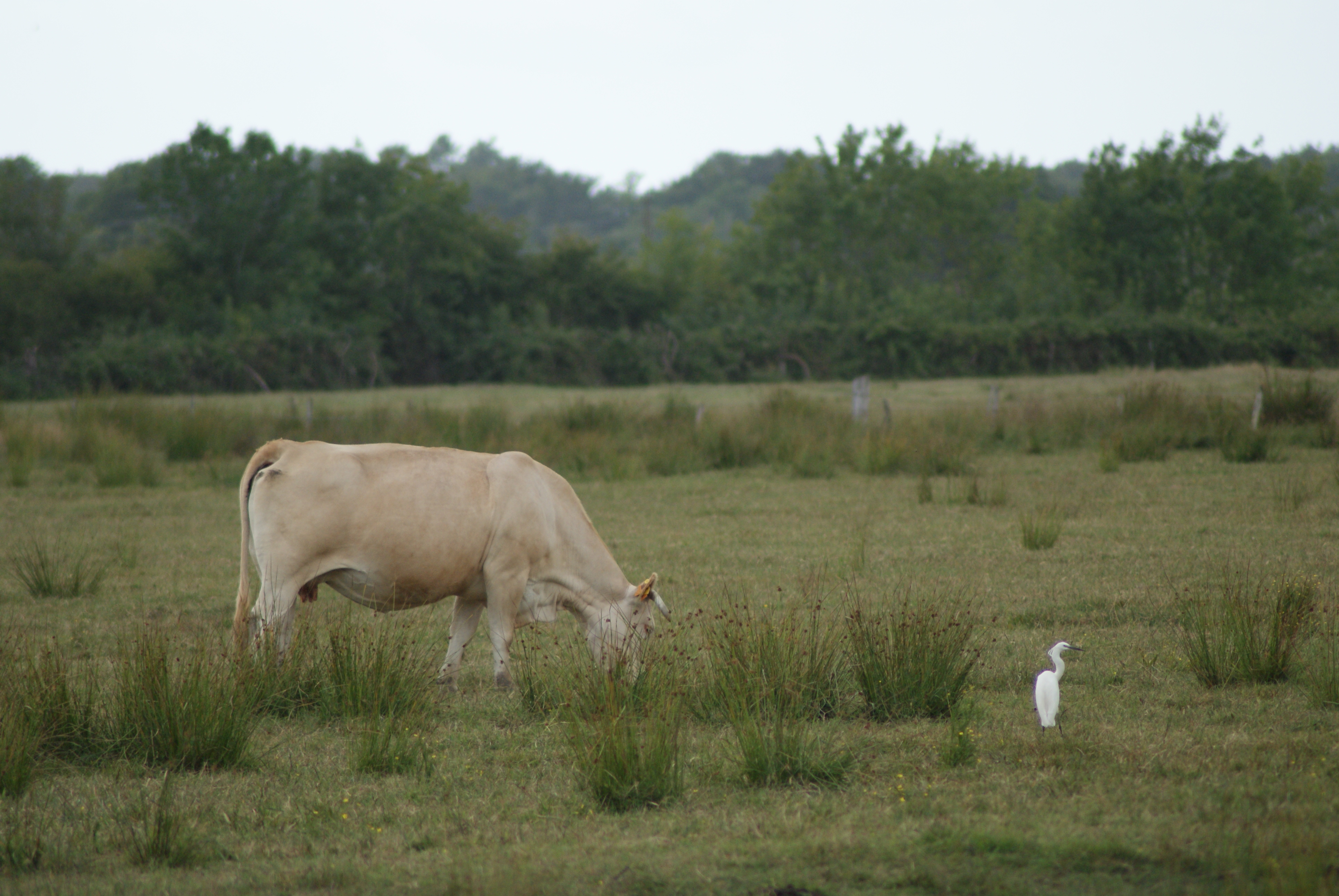 palus