MARTILLAC
The Departmental forest of Migelane is largely intended for the production of wood. This former wet moor is home to a varied natural heritage.
The nature of its soils, the plant formations, the presence of wetlands, allow the development of many animal and plant species.
The forest of Migelane promises you secrets and beautiful encounters along the way, with in particular the oak of Montesquieu under which the writer would have rested. The geological walk focuses on the nature of the soil, the sand and the gravel that outcrops and ends up emerging on an extraction site.

The Balades à Roulettes® (BR®) are short, quiet walks, with a stroller or a small bicycle, or adapted for people with reduced mobility (in a wheelchair), offered by the French Hiking Federation of the Gironde.
Your itinerary
1
Checkout
Migelane forest car park on the RD 111, PRM spaces available. A large panel explains the different marked loops.
2
junction of paths
Follow the gravel track, turn right, following the pink markings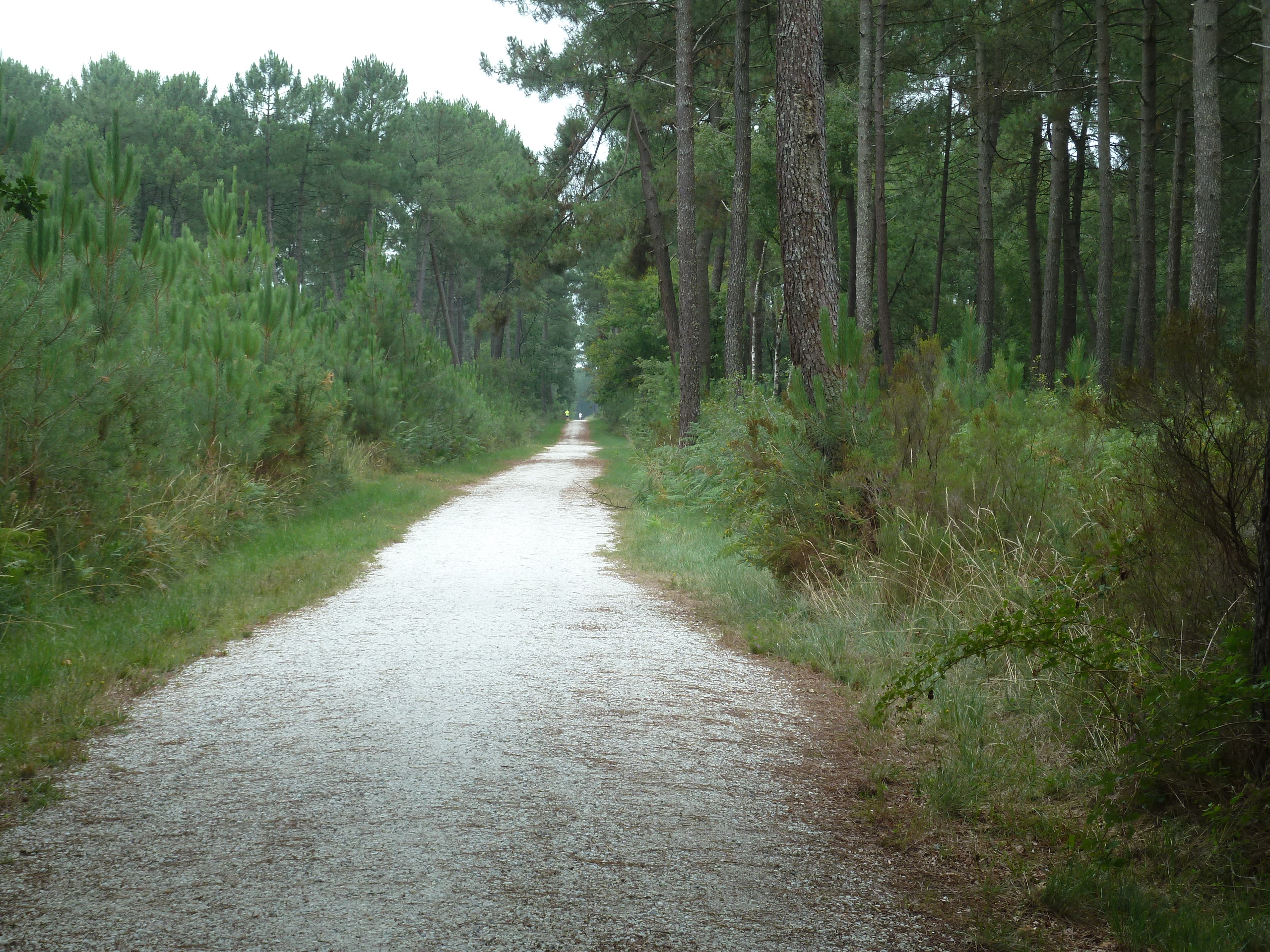 3
Along the Le Breyra stream
Follow the markings, turn left along the stream
4
Return by blue circuit
Continue south on the large forest track, possible return via the blue circuit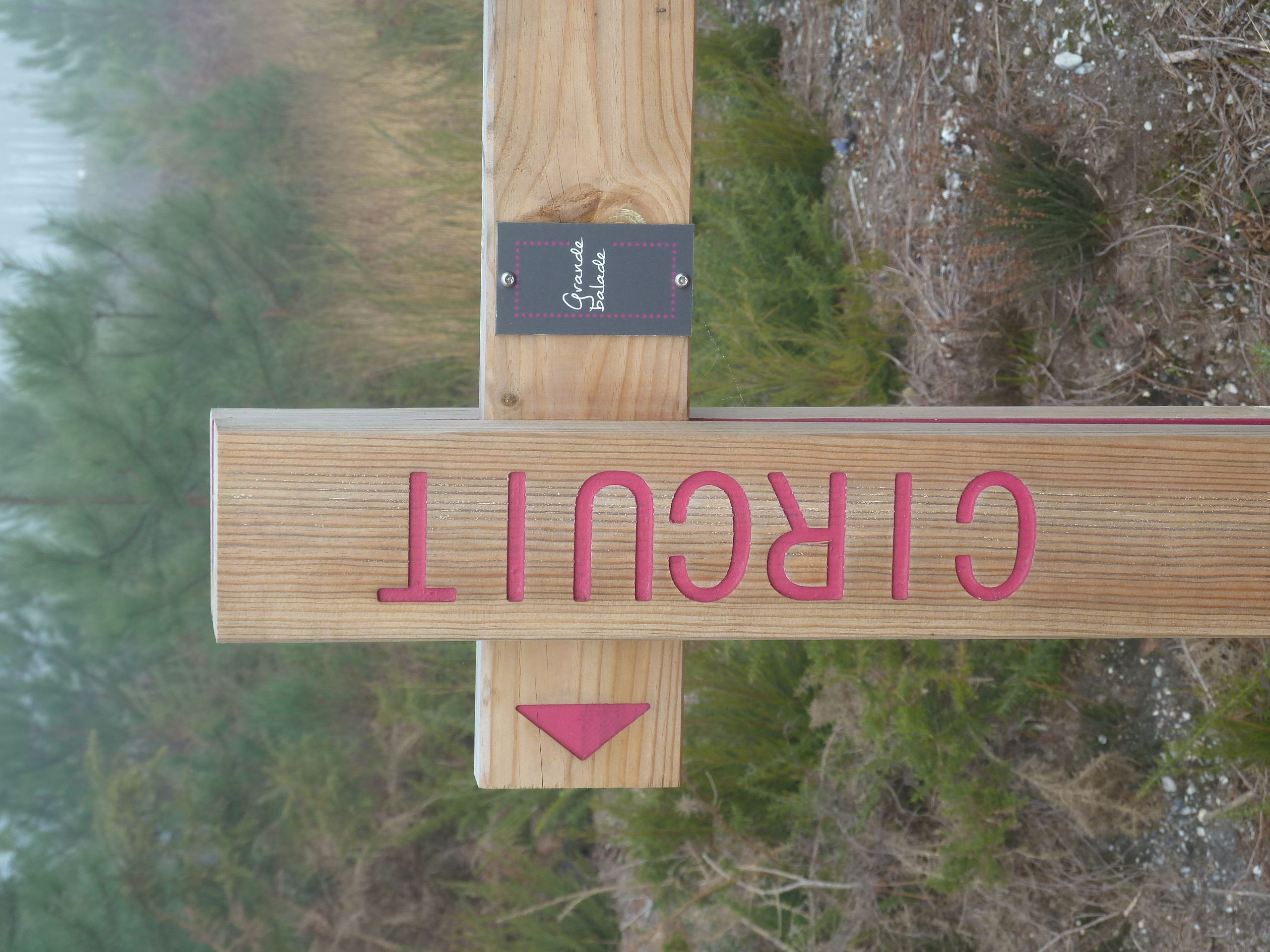 5
Lake
Further to the left of the forest track, you can enjoy the view of a lake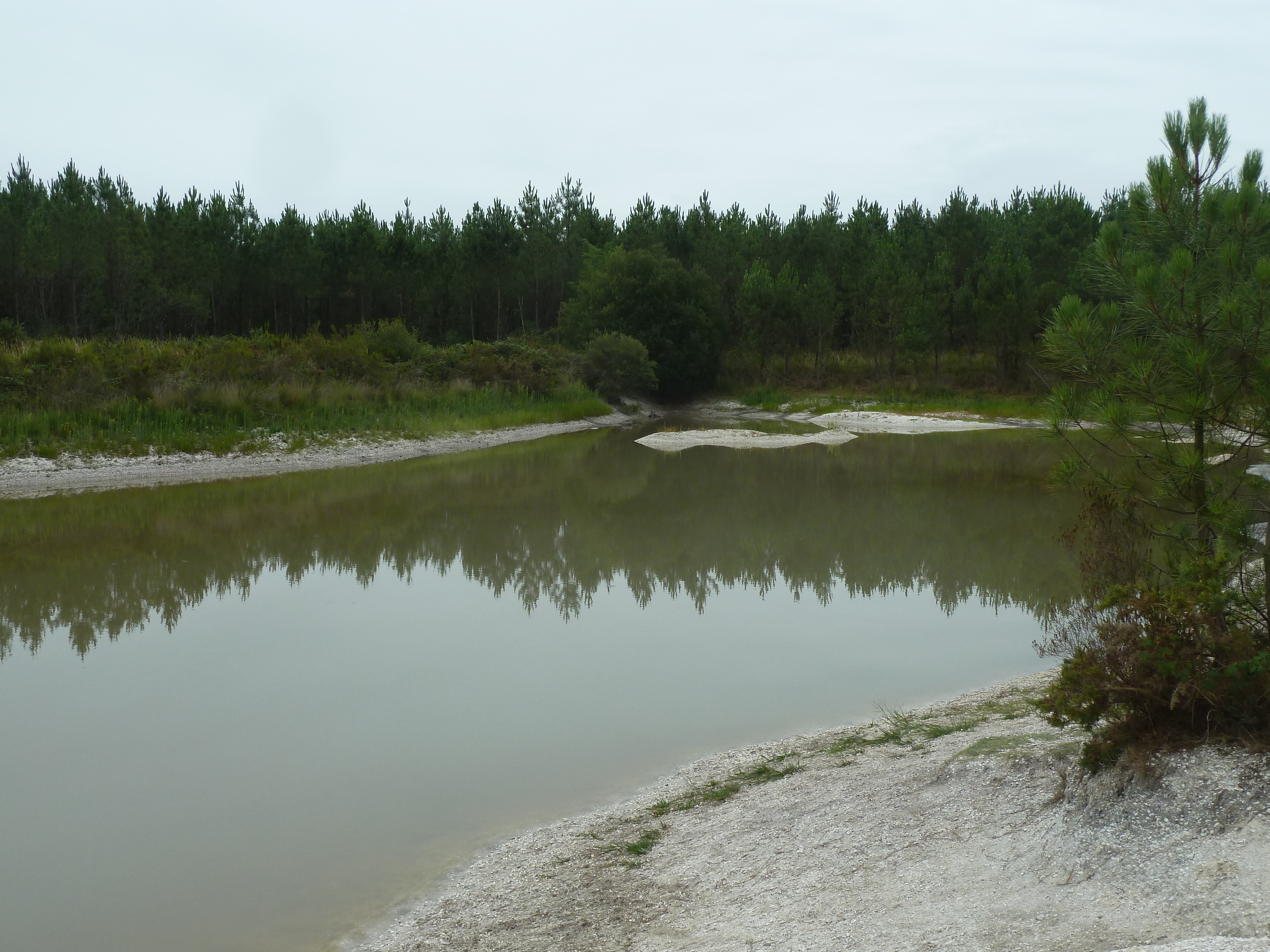 6
Return to car park
Step not located on the map
Still following the markings, turn left, then right, then 2nd path on the right and you join the path from the start.