GRADIGNAN
Crossed by the Eau Bourde, located in the extension of the Mandavit park, the René Canivenc park is an animal park open every day from 8am to sunset. If you want to enjoy a piece of nature in the heart of the city, this walk is for you.
More than 50 species of mammals and birds occupy the premises. Information panels on fauna and flora line the paths and allow children to discover deer, fallow deer, wallabies and farm animals. The nature house is located in the heart of the animal park and is responsible for the food and care of the residents.

The Balades à Roulettes® (BR®) are short, quiet walks, with a stroller or a small bicycle, or adapted for people with reduced mobility (in a wheelchair), offered by the French Hiking Federation of the Gironde.
Your itinerary
1
Checkout
From the car park, at the entrance to the park, take Allée de Pfungstadt to the end. After the skatepark, on the left, take a paved track for 100m, then take a gravel track to reach the water bourde for 100m. Take the path to the right which leads to the animal park, following the water course for 500m. You can visit the house of nature on the way. At the very end of the park, you cross the Eau Bourde by the metal bridge.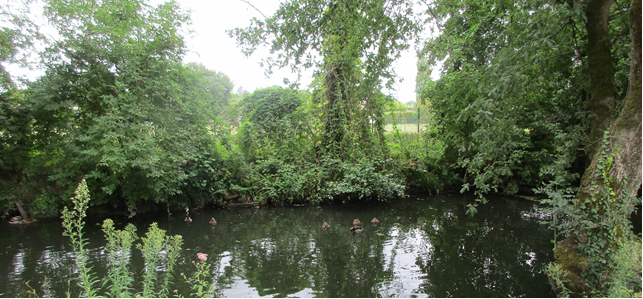 2
Returns
Follow the Eau Bourde right bank for 350m then take the paved track for 50m. On the right, take the path which enters the forest and follow it for 700m. Take the paved track to the right for 50m to find the Allée de Pfungstadt and the car park.