ARSAC
The Arsac vineyard is part of two prestigious appellations, Margaux and Haut-Médoc, which are very similar in the quality of their wines, and whose characteristics come from the two major grape varieties, Cabernet-Sauvignon and Merlot.
Hiking allows you to discover nature, plants, flowers and trees, birds and perhaps squirrels, deer or deer.

The Balades à Roulettes® (BR®) are short, quiet walks, with a stroller or a small bicycle, or adapted for people with reduced mobility (in a wheelchair), offered by the French Hiking Federation of the Gironde.
Your itinerary
1
Checkout
Pass in front of the college and turn left onto the tarred Allée de Panchon (dead end) which runs alongside the college. Pass the house on your right, in the bend continue straight on a dirt driveway (access panel DFCI track n°50). At the crossroads (fork of 3 paths) take the DFCI track n°54 to the right. Continue the track on the left, leave a grassy track on the right. At the next junction, take the DFCI track n°33 access to the left on the edge of a meadow on the left, go around the meadow.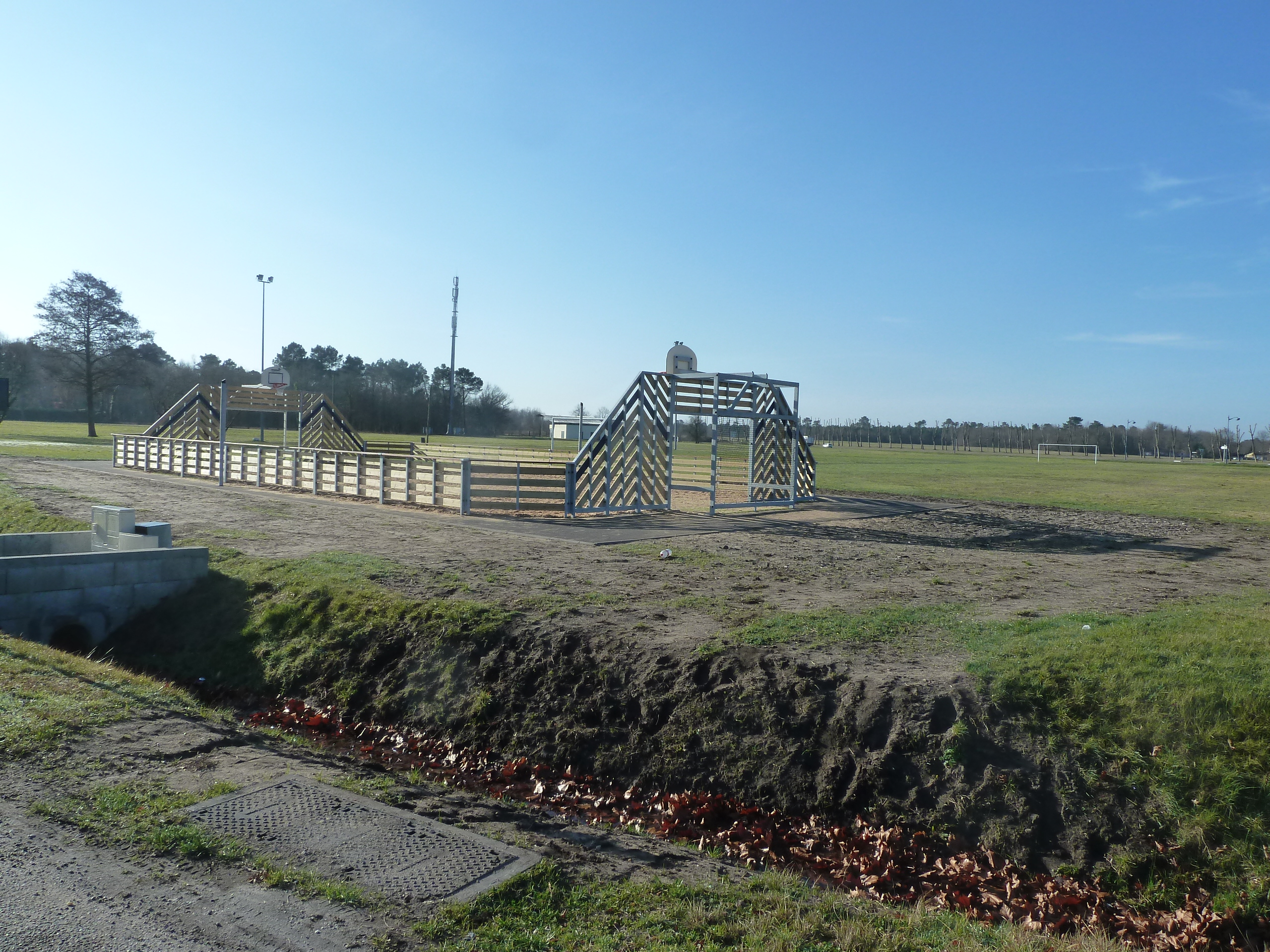 2
Loop in the woods
After a path on your right (marking Chemin de Saint Jacques) 40m away, take the first grassy track. Arrived at the gravel track, turn left. After skirting a meadow, with a shelter, continue straight towards the houses. Take the DFCI track n°51 on the left (Arayneys) on your left telephone pylon. Arrived on the DFCI track n°50, turn left. At the fork (3 paths), leave track 54 and turn right. Take the paved driveway and return to the car park.