QUEYRAC
Between vineyards and marshes, a stroll in Queyrac on foot or by bike. Located a few kilometers from Vendays-Montalivet, Queyrac is a dynamic town with remarkable landscapes depending on the season. Discover a variety of flora and fauna in the heart of the vineyards and marshes!
Your itinerary
1
From the church square to the grass dike
Depart rue du 8 mai 1945, next to the town hall, walk along the church then take the direction of Goulée on the left D102E2 to reach the chemin de Picon, a paved road for 600m. Take the 1st path called "la digue de l'herbe "the grass dike on the left as well. Continue for 1.6km. On this walk, you may be lucky enough to see coypus (musk beavers), otters, wild ducks, gray herons, egrets...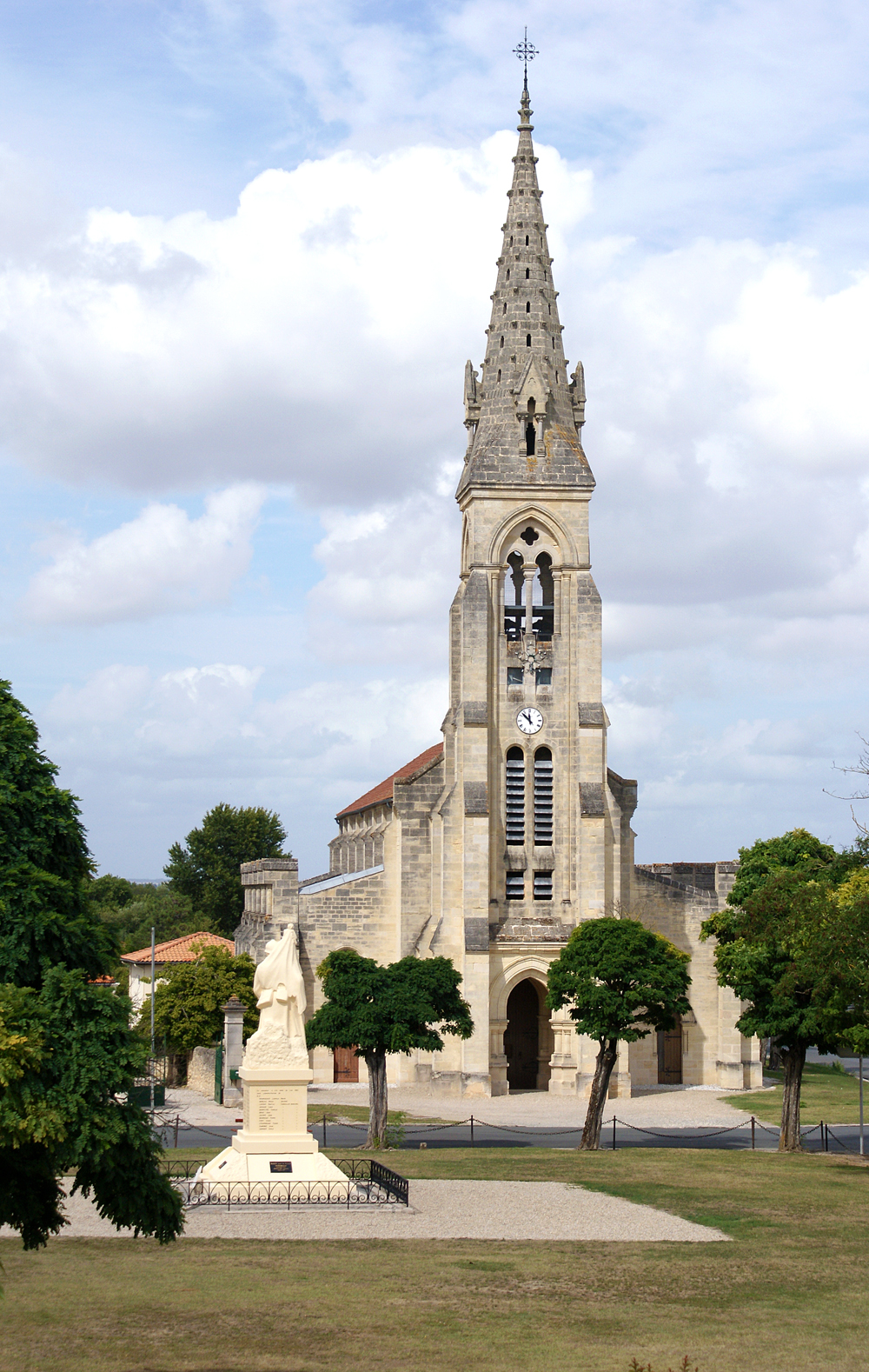 2
From La Hontane to duck barrels
Cross the Route de la Hontane and walk along the dyke for 900m. You are in the middle of the marshes and you can observe the tons, this typical habitat for duck hunting. These small installations are in the wetlands useful for hunting waterfowl. hide in this shelter while waiting for its prey. "Decoys or decoys" are strategically positioned on the water to attract the attention of wild geese and ducks.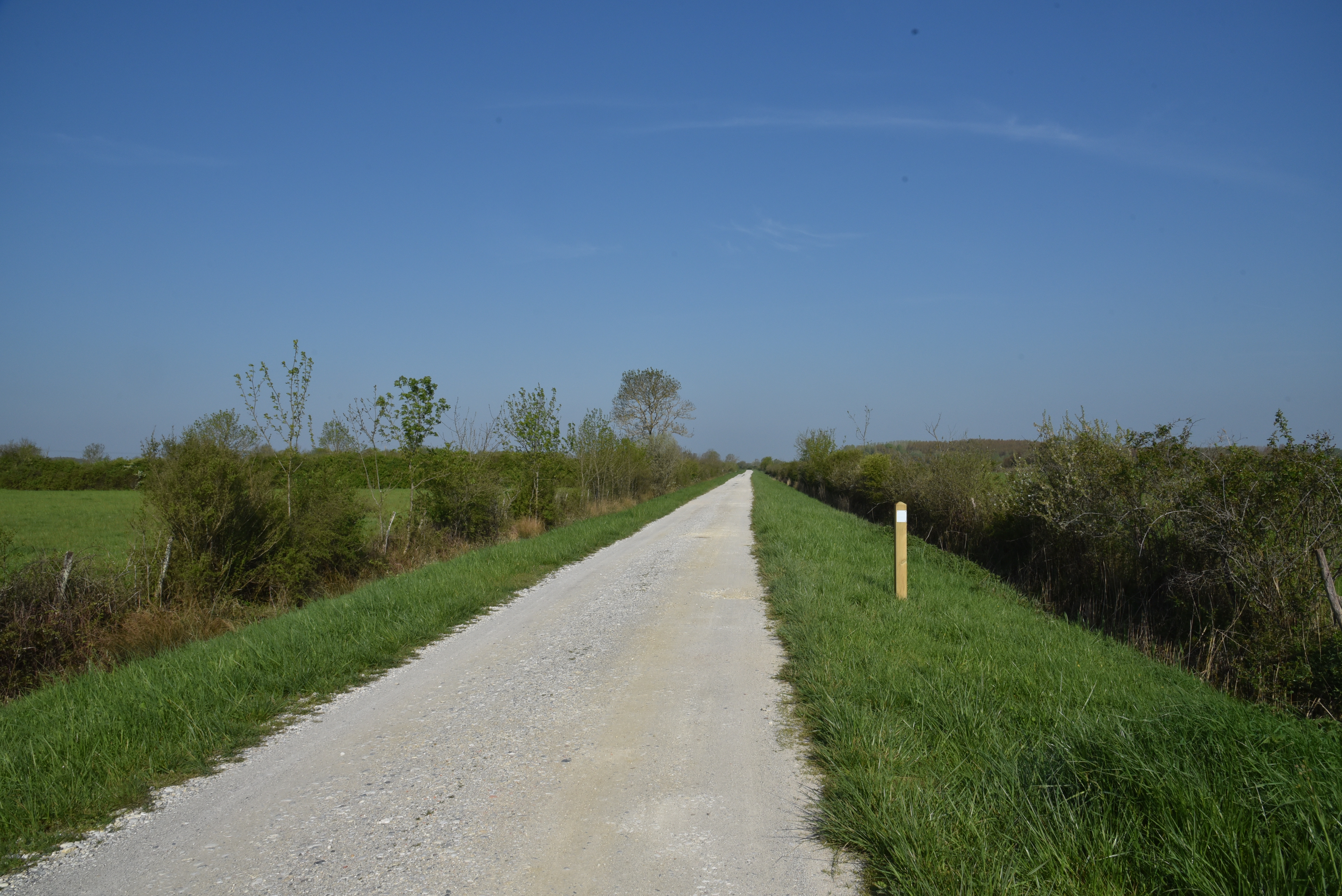 3
Chemin des hirondelles to the route of the deportees
At the end on the left, a fork takes you to a change of landscape, that of the famous vineyard, at the next fork, head to the right. Walk on this stone path for another 800m to the paved road (chemin des hirondelles and Larnac). Proceed to the stop sign, turn left (route des Déportés Internés), 100m to the right, use the white path at the Calvary.

4
From the vines to the Croix de Méric
Then walk through the vineyards for 500m, keep to the right, to arrive at the chemin de Laubespin. Turn left, the route continues on 500m of paved road through a hamlet to the Croix de Méric.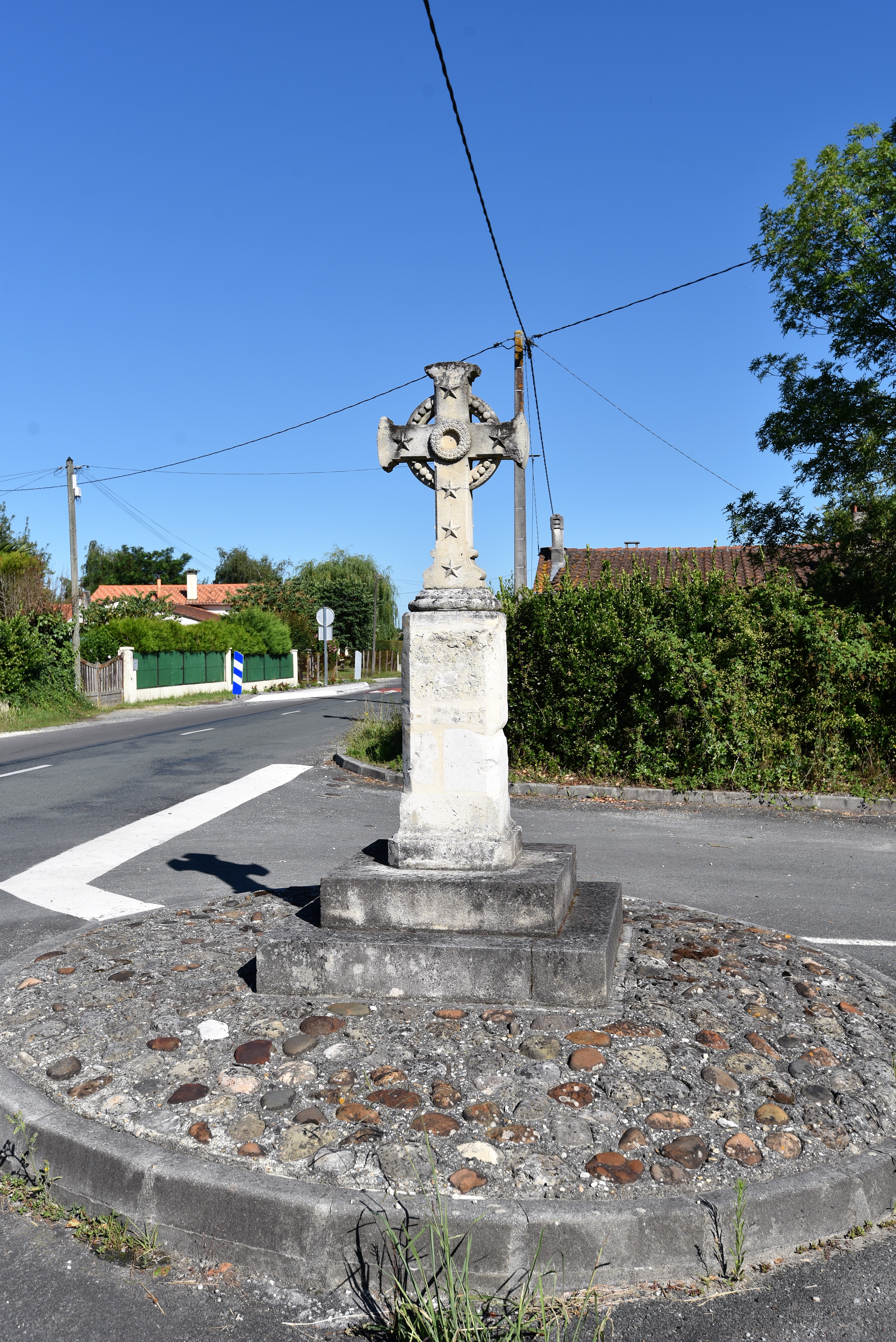 5
From rue de la Gravière to the Moulin de Catala
Cross over to take the road to the gravel pit for 200m (you can extend the walk another 3km) following straight ahead to return via loop 2) then turn left on the road to the birds in the direction of the village for 400m. On your right observe the ruins of the Catala mill!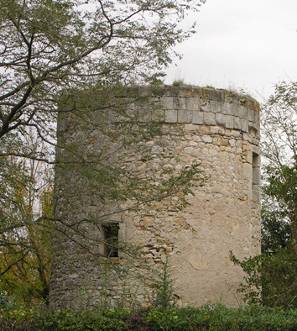 6
From rue des Platanes to the starting point
Arrive rue des Platanes on the left and immediately on the right chemin du Fouril. After 200m, you have returned to your starting point
Points of interest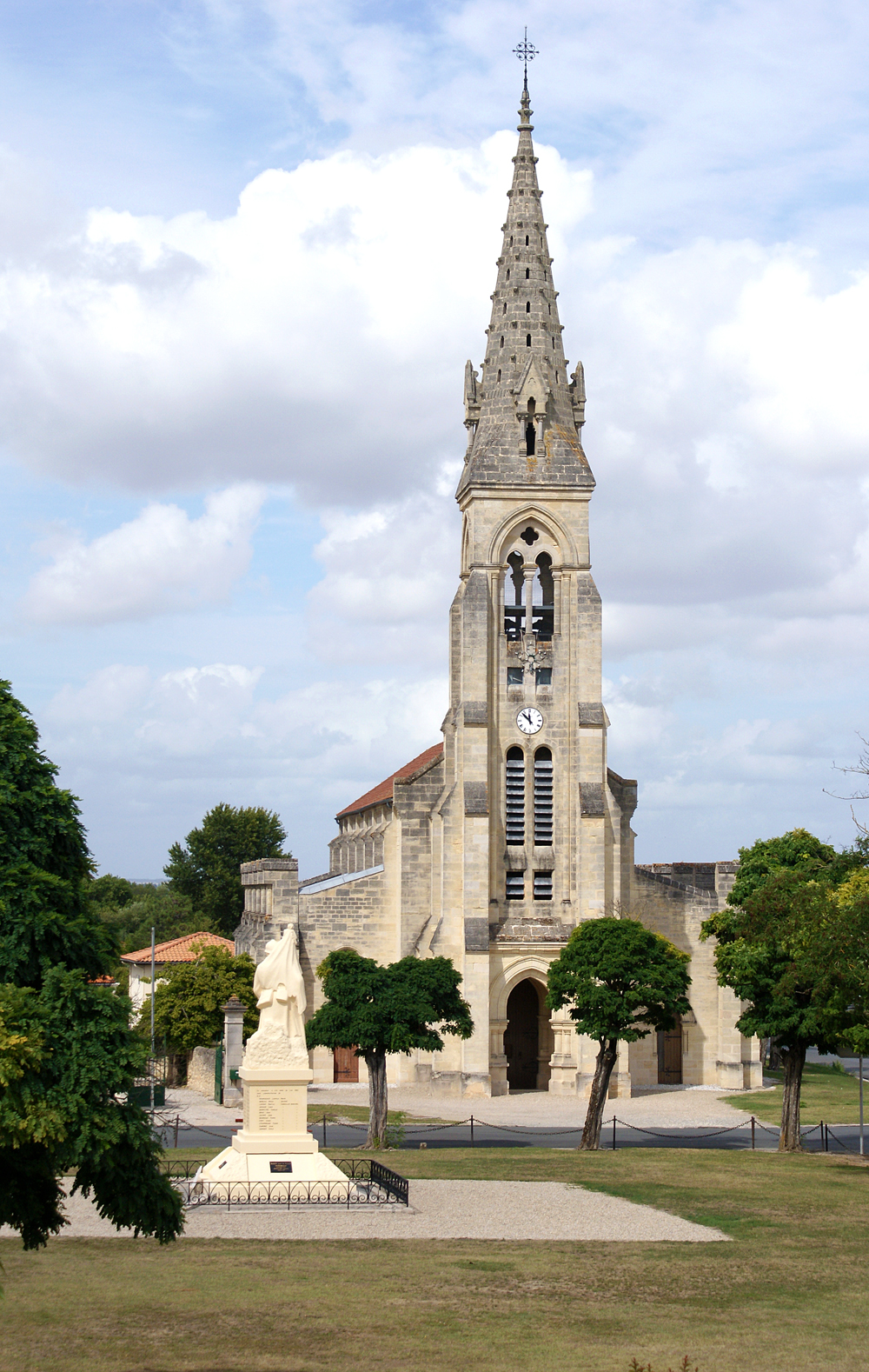 Saint Hilaire Church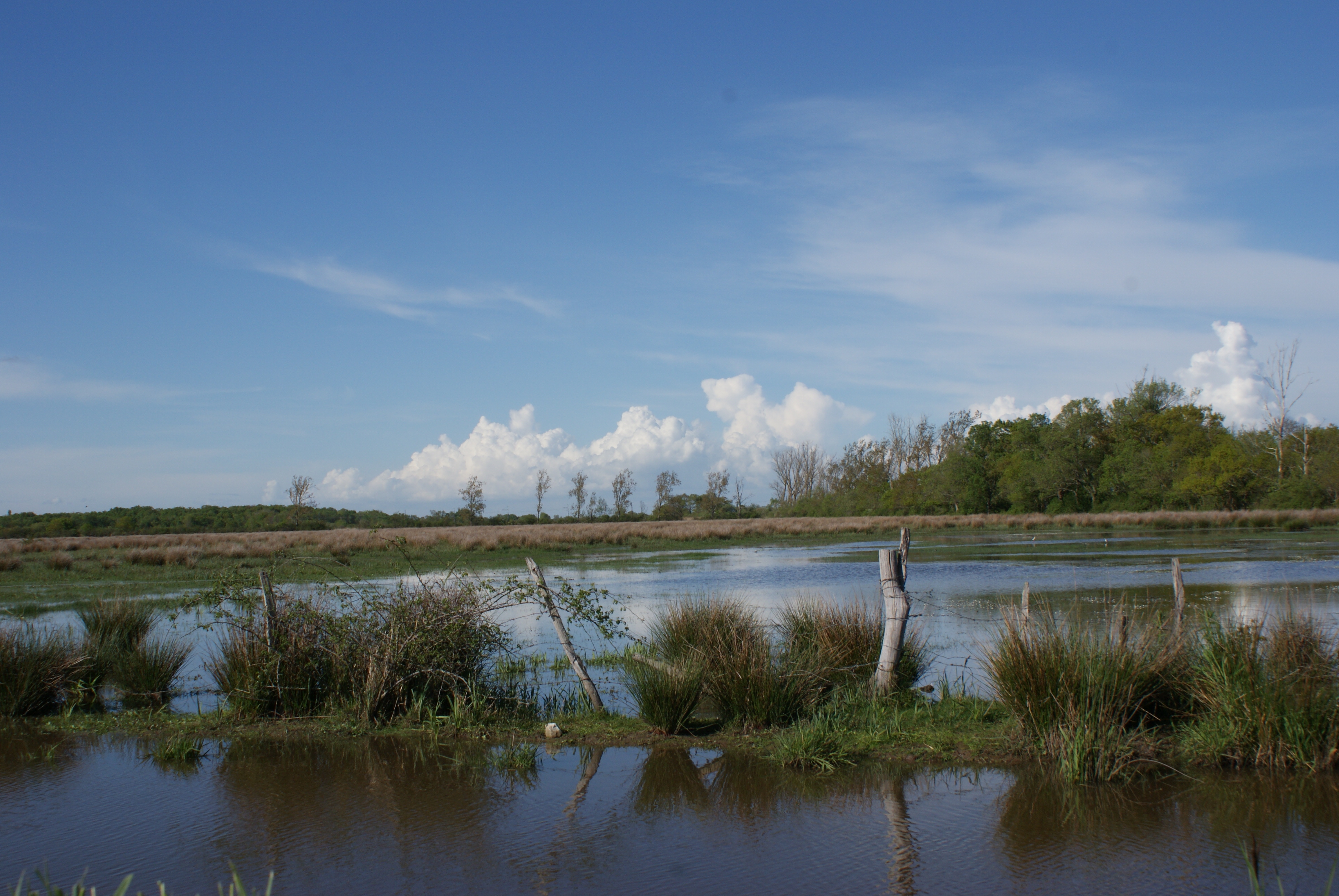 Swamps