CEZAC
The loop of Colinet, which connects the municipalities of Cézac and Cavignac, bears the name of a small watercourse which crosses from side to side the territory. The Colinet flows slowly through a small shady valley which provides walkers with a restful break in the heart of summer. Other streams peacefully criss-cross the territory, near which you will discover a landscape that comes in small touches in meadows and small woods that make up a landscape imbued with great gentleness.
Along the way, the vineyard, which prefers well-drained and slightly hilly land, imposes on the countryside the regular perspectives of its rows of vines.
Your itinerary
1
Checkout
Step not located on the map
Take the direction of Cubnezais and leave the village. Take the first road on the right. You observe a hut of vines. Go around the field on the left then join the paved road. Turn right then left 100m further. Go along the meadow and follow straight on for 800m. Watch out for horses. You are on private property: please respect the premises and close the fence behind you. Exit the dirt road at "Constantin" and continue to the left until you reach the road. Turn left and turn at the second paved road on the right. Continue on the left.
2
Step 2
Step not located on the map
Arrived at the intersection at a place called "Les Ortigues", turn left then right on the dirt road. Along the vines. Follow the arrows for 800 m to the intersection. Turn left then right between the vines. Arrived at the paved road, turn left and immediately right. At a place called "le Peyrat" turn right then left in the housing estate. Take the shopping street on the right.
3
Step 3
Step not located on the map
Turn left into rue de Marlacca then left again into rue de Godineau. Continue on the paved road to the right opposite the dirt road. Continue for 900m keeping to the right. Take the path on the right between near and vine and follow the signs. At the intersection turn left before turning right in front of the house. Turn off at the first road on the left. At the end continue on the right, enter the undergrowth. At Colinet take the paved road to the right then right again.
4
Step 4
Step not located on the map
Exit the undergrowth to the left towards "Chauvin". Take the dirt road on the right before the exit direction. Then turn left and go down towards "Jean Petit". In the hamlet turn left then at the crow's feet continue on the left. Follow the signs for 1,3km to the entrance to Cézac. Turn left on the bend and go down to the church.
Points of interest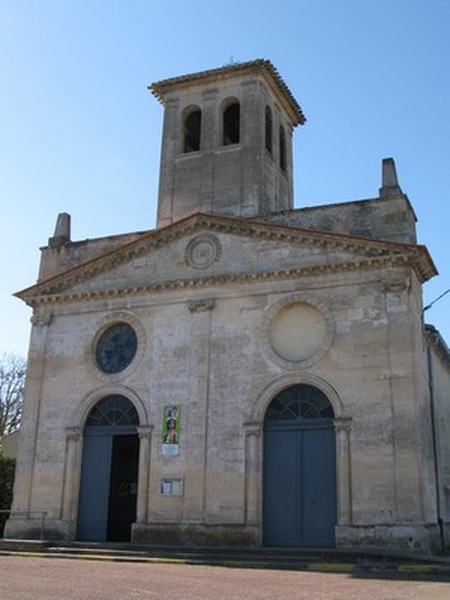 Church of Saint Hilaire