VALEYRAC
Discover the town of Jau Dignac and Loirac, a former island in the Gironde estuary.
At the bend of a path you can see the Green Lizard Lacerta Viridis basking in the sun or a European Pond Terrapin Ernis Orbicularis...

No difficulty, no elevation.
Heritage discovery hike through the archaeological site of "La Chapelle Saint-Siméon", the meadows, the mattes, passing through the hamlet and the Port of Goulée.

Length: 2,9km
Time: 0h45
Departure: Port of Goulée
Your itinerary
1
From the port of Goulée to the palus
Leaving the Goulée port car park, take the D2 on the right. After crossing the bridge, continue on the D2 then turn left on the chemin du port de Goulée. Go past the houses then take the first path on your right, surrounded by greenery. Continue straight ahead and, at the communal well, turn left and follow the road to the Chemin du port de Goulée in the palus lined with tamarisk.
2
From the palus to the Chapel site
Arrive at the intersection with the chemin du port de Goulée, go to the right for 150m then cross the D102E2 and continue, opposite, on the chemin de Goulée. You must then take the first road on your right, Chemin des Plancards and, just after the bend to the right, take the first road on your left. Continue straight along the vineyards to the D2 and, at this junction, turn right. Follow the D2 to the site of the Chapel which appears on your right.
3
Return path
For the return, take the same route in the opposite direction to the port of Goulée. Be careful not to take the wrong direction.
Points of interest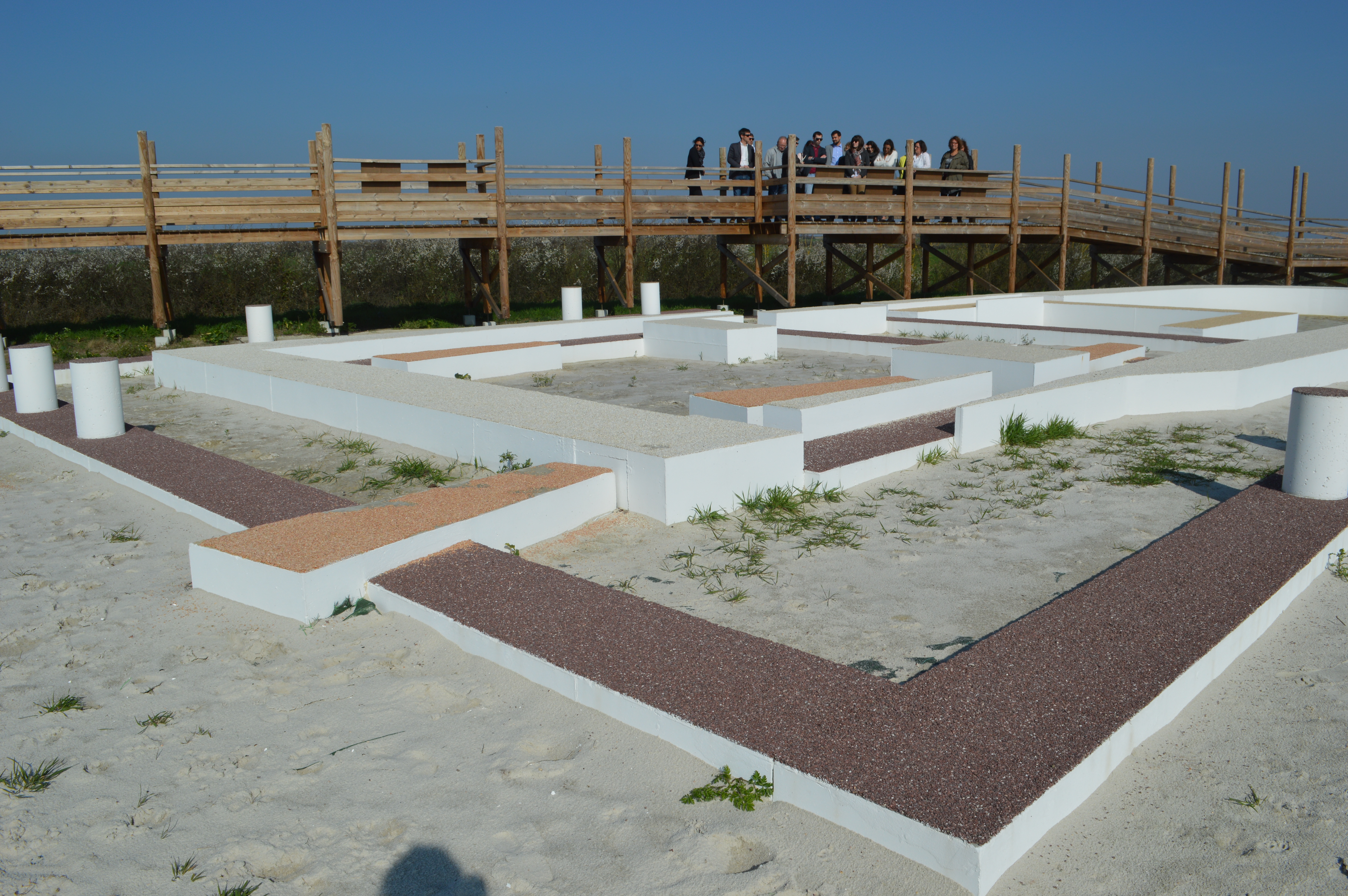 Chapel website