PORT-SAINT-FOY-ET-PONCHAPT
This semi-urban loop takes the towpath that runs along the Dordogne and passes near the Boat Museum to go in a second step to the first slopes and vineyards, then in the village through the biodiversity area in project. .
Your itinerary
1
The start
Step not located on the map
From the place du 8 mai 1945 take the direction of the river passing in front of the town hall. just before the bridge, take a path on the right "promenade de la batellerie". On your left as you descend, notice the flood levels of 1912 and 1944.
2
The Dordogne river
Step not located on the map
On the quays, turn left, pass under the bridge. On the other bank, the church of Sainte Foy la grande dominates the village. The river here separates the Dordogne and the Gironde. Continue along the river to Bardoulets beach (dogs prohibited). Continue along the river, leaving the rue du passeur on the left.
3
The vines
Step not located on the map
Pass along the apparatus then under the large umbrella pines; At the chicane take the rue des pêcheur on the left. At the give way cross on the protected passage and take the sidewalk opposite on the left. Pass the buildings of the John Bost Foundation. Turn right to go towards the vines. Walk along them from the bottom, taking the rue du moulin on the left. Continue on this street which walks at the foot of the hill planted with vines. The houses become more numerous, pass the residence of the mill by continuing straight. At the stop sign, take the rue des fleurs on the left.
4
Flower street
At the next stop sign, take the dead end street on the right. Go up towards the road, cross it and take the white path opposite. Ignore a path on the left and continue on the path up to the road; cross and continue straight on between the houses. back on the tar turn right, then the first street on the left in the prohibited direction; turn quickly to the right at the end of the pedestrian corridor, pass between the houses; at the exit of the passage turn right, cross on the pedestrian crossing.
5
Checkin
Step not located on the map
Then head towards the benches and petanque grounds along the embankment on the right; At the end of the embankment, leave a pedestrian / bicycle crossing on the right and continue towards the schools. At the corner of the school, turn right and at the foot of the bridge go down towards the Dordogne. Turn left and walk along the river. Pass near the church and in front of the house of the river and the wine before going up to the starting point at the pavilion of the Felibrée.
Points of interest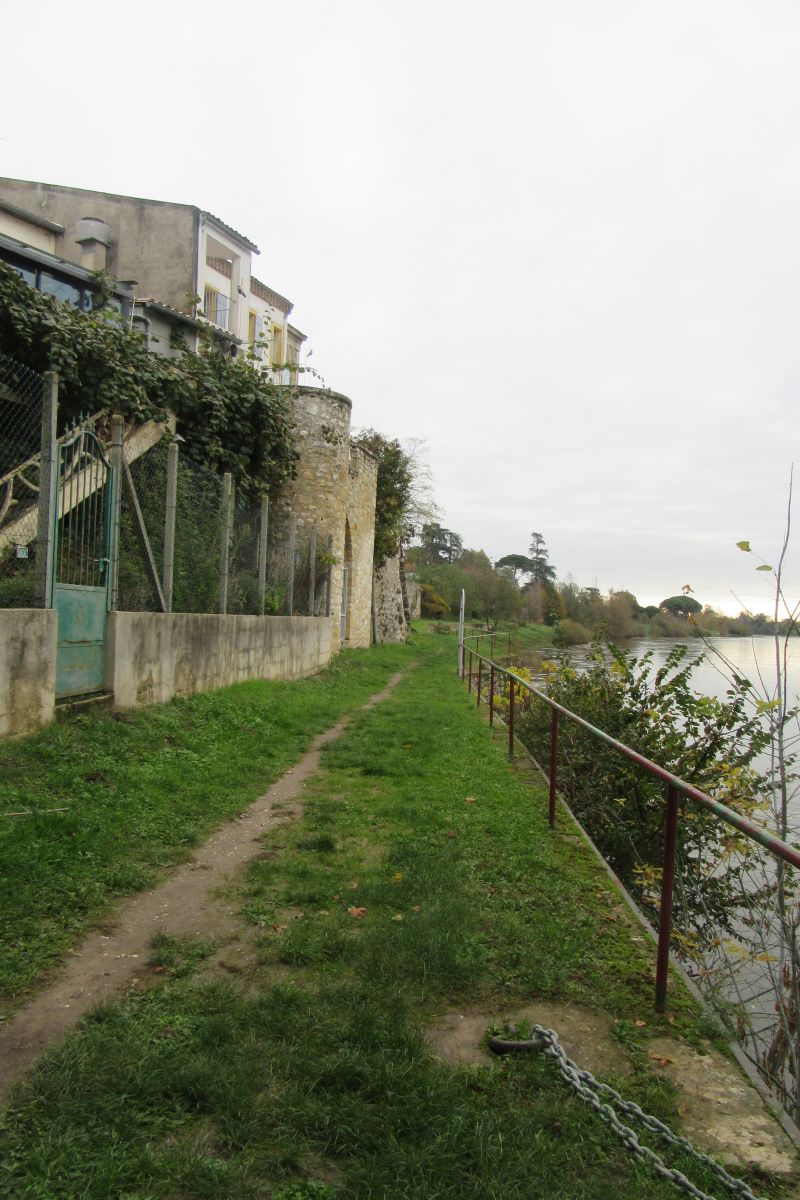 Towpath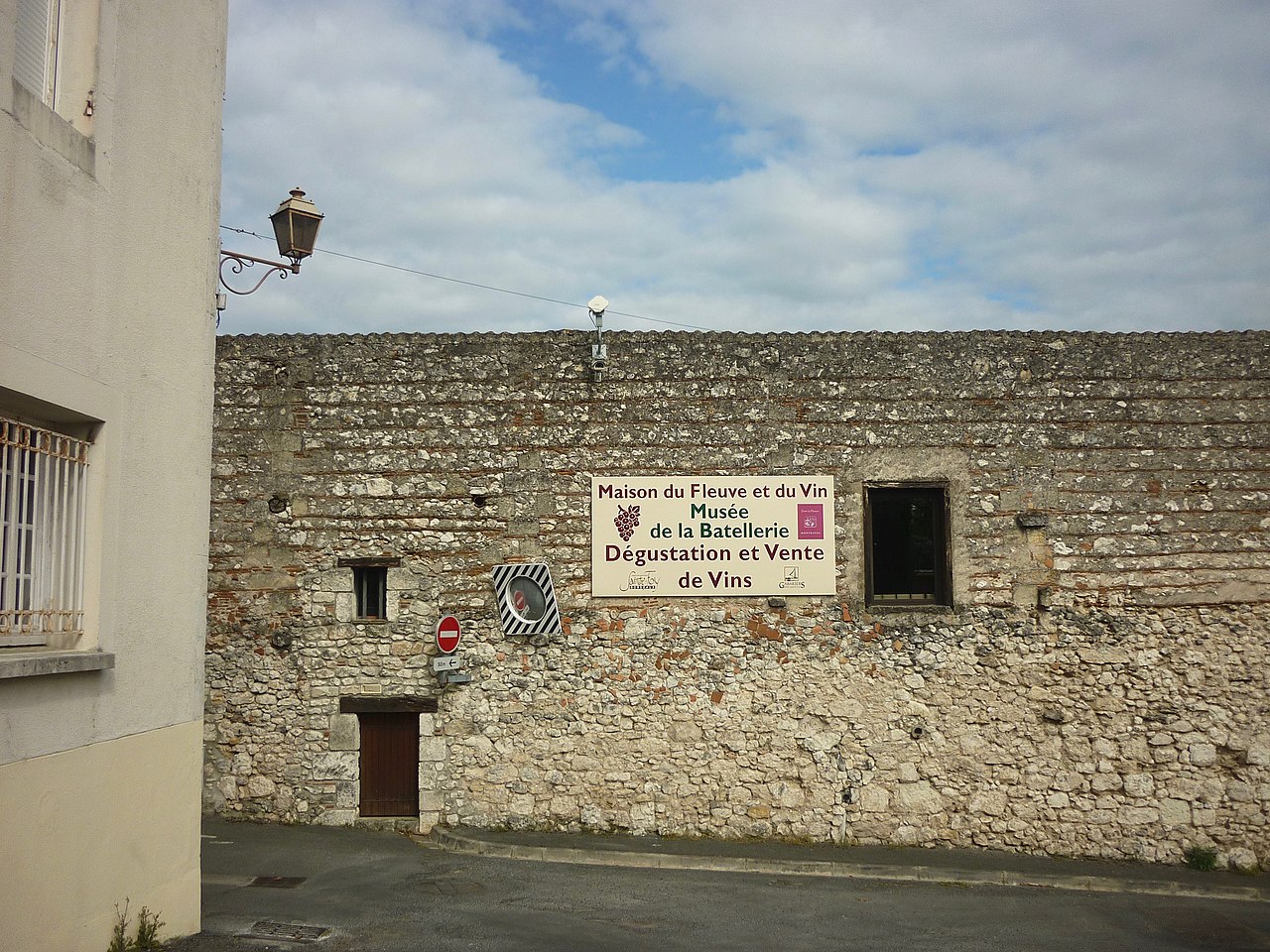 Inland waterway museum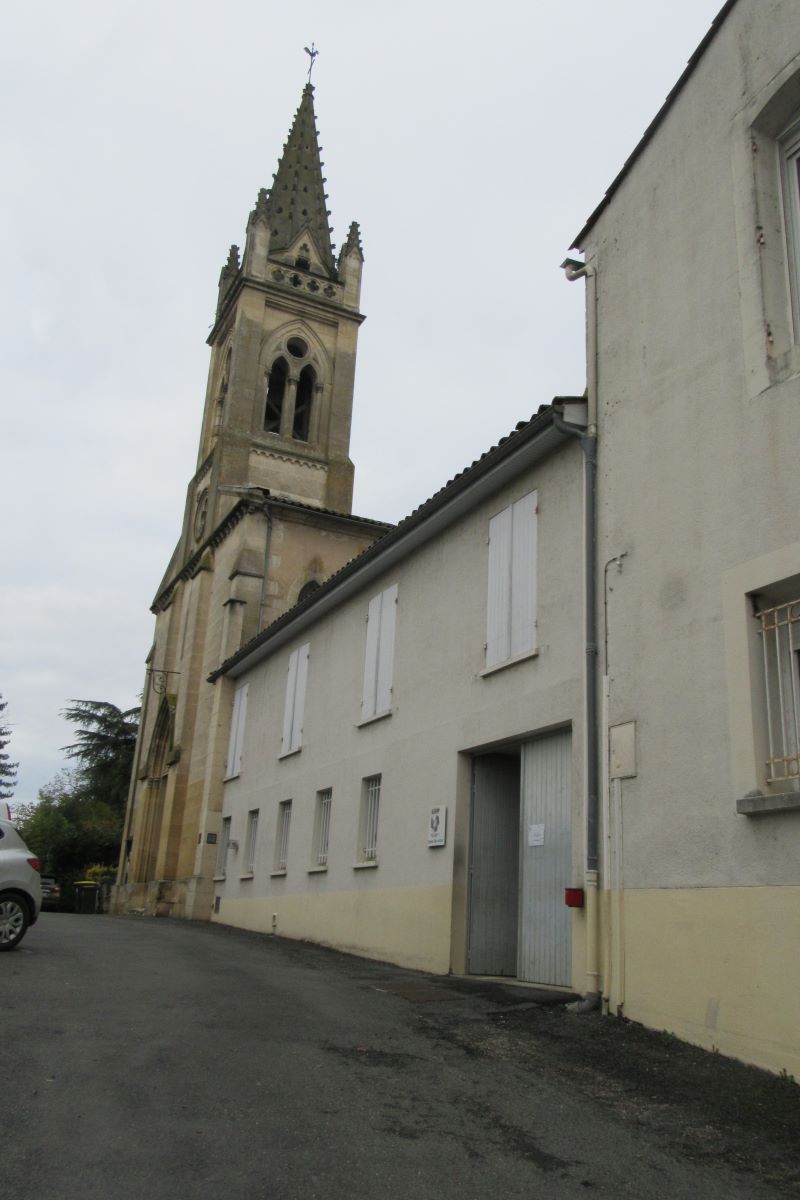 Port Ste foy Church